Trump unveils Space Force logo. Was it inspired by 'Star Trek?'
Logo draws comparisons to 'Star Fleet' design from TV
President Trump unveiled the logo for the United States Space Force on Friday.
"After consultation with our great military leaders, designers and others, I am pleased to present the new logo for the United States Space Force, the sixth branch of our magnificent military," he tweeted.
SPACE FORCE WILL START SMALL BUT LET TRUMP CLAIM A BIG WIN
The Space Force is a new branch of the military within the Air Force, similar to the way the Marine Corps is based under the Navy. Vice President Mike Pence first announced plans for the new military branch back in 2018, saying it would perform various space-related tasks such as defending satellites from attack.
Funding for the Space Force was included in the $738 billion National Defense Authorization Act Trump signed in December. The Space Force is expected to get just $40 million of that funding for its budget this year and about 200 personnel, The Associated Press has reported.
The sci-fi-esque name of the Space Force has made it a popular topic for the president's critics, and some were quick to point to the similarity between the new logo and the insignia of the fictional Star Fleet from the "Star Trek" franchise. Actor George Takei, who starred in the original series, joked on Twitter that he was "expecting some royalties" from the new logo.
GET FOX BUSINESS ON THE GO BY CLICKING HERE
The logo appears to actually be based on the existing Air Force Space Command logo — which is also similar to the Star Fleet design. A U.S. Space Force spokesperson told FOX Business that the military branch's new seal "honors the Department of the Air Force's proud history and long-standing record of providing the best space capabilities in the world."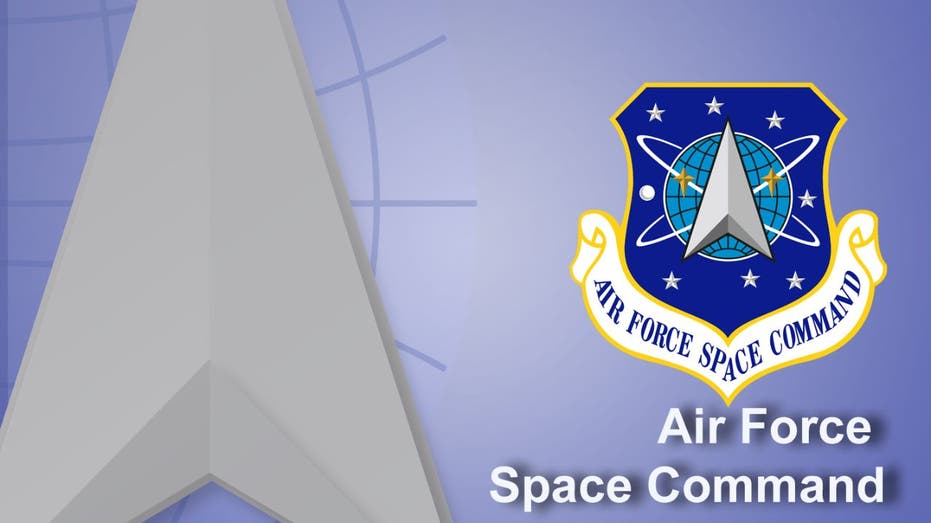 WANT TO JOIN TRUMP'S SPACE FORCE? WHAT TO KNOW
"The delta symbol, the central design element in the seal, was first used as early as 1942 by the U.S. Army Air Forces; and was used in early Air Force space organization emblems dating back to 1961," the spokesperson said. "Since then, the delta symbol has been a prominent feature in military space community emblems."
The Air Force Space Command was established in 1982 to focus on missile warnings during the Cold War. It has seen a variety of new responsibilities added to its duties over the years. It was redesignated as the Space Force with the signing of the bill last month.
The military branch is responsible for operating Department of Defense satellites for communications, weather tracking and operations navigation, as well as monitoring ballistic missile launches around the world.