Student loan debt surges in New Hampshire as 2020 Democrats promise to erase it
Of all US states, New Hampshire has the highest percentage of college students that graduate with debt
Democratic presidential candidates are sure to try to sell New Hampshire voters on their plans to deal with growing student debt ahead of next week's closely watched primary.
Of all U.S. states, New Hampshire has the highest percentage of college students that graduate with debt, according to the nonprofit Institute for College Access & Success. In 2018, 76 percent of the graduating class in New Hampshire received their degree with an average debt of more than $36,000, ranking it in the top three nationwide.
It's the fourth-most important issue to likely voters in the New Hampshire Democratic primary, according to the latest WBUR New Hampshire poll, behind health care, the environment and the economy.
BEST STUDENT LOANS FOR PARENTS: PLUS VS. PRIVATE
Deanna Jurius, an elementary school counselor and Republican state representative, graduated with over $15,000 in student loans after she got her master's degree and said she had to make sacrifices to pay off the debt.
"I moved back home with my parents to be able to make payments and to pay it off more quickly," Jurius told FOX Business. "I took not my 'dream job' right out of school because I knew that it would pay the bills."
But 2020 Democrats in New Hampshire this week are promising to make all that debt disappear.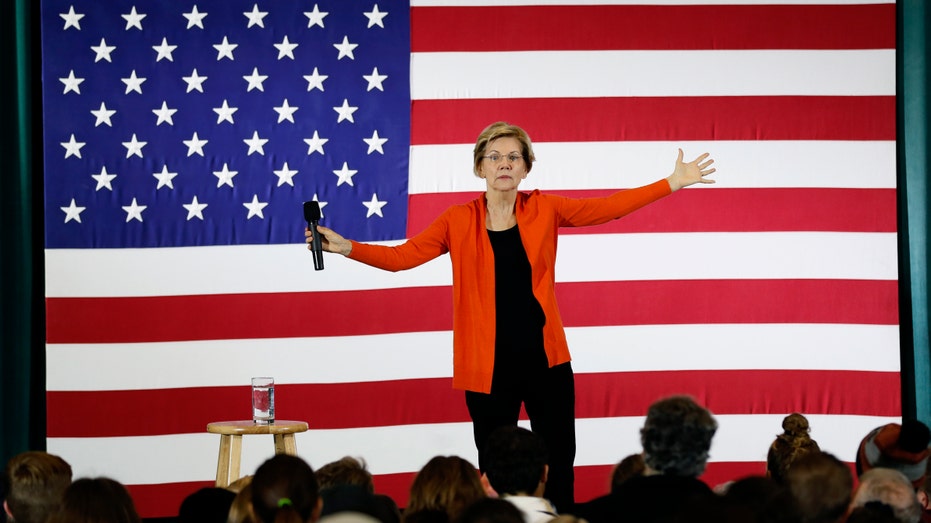 "We could cancel student loan debt for 43 million Americans," Sen. Elizabeth Warren, D-Mass., promised to voters at a campaign stop in Davenport, Iowa, on Sunday, the day before the Iowa caucuses.
PRIVATE STUDENT LOAN REPAYMENT OPTIONS
Sen. Bernie Sanders, I-Vt., also pledged to take the burden of debt off students' shoulders.
"The American people understand that in the year 2020, all of our people, regardless of income, are entitled to get a higher education," Sanders told Iowa supporters on caucus night, Monday. "And that is why together we will make public colleges and universities tuition-free. And why we will cancel all student debt in America."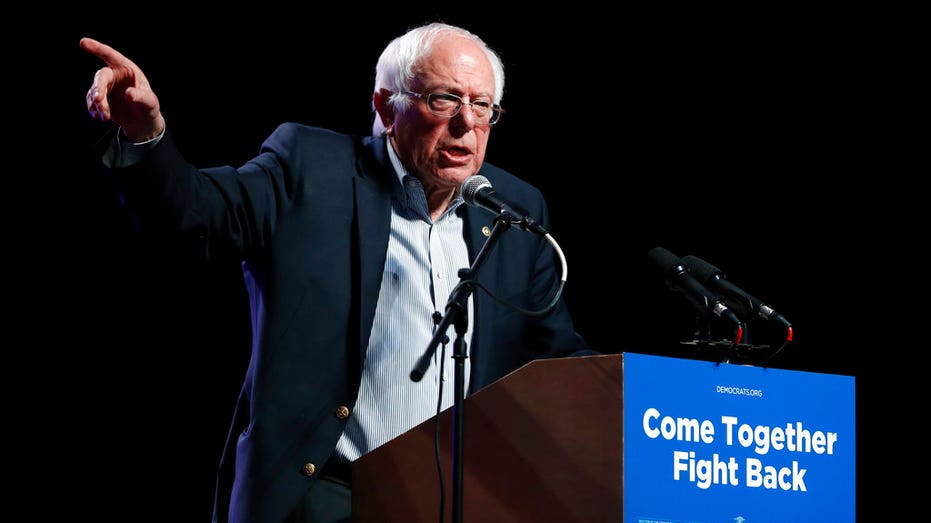 But not everyone in New Hampshire is convinced that's a good idea, especially not some of the educators in charge. New Hampshire Education Commissioner Frank Edelblut told FOX Business progressive policies like canceling debt aren't practical.
"There's no such thing as canceling debt," he said. "There's shifting debt, right? If one person doesn't pay it, someone else is going to end up having to pay that."
GET FOX BUSINESS ON THE GO BY CLICKING HERE
Edelblut pointed out that part of the issue isn't just the cost of education, but the dropout rate of students and their inability to pay off loans. He added that free college won't help students graduate and achieve higher earnings.
"That's not really a very effective policy when we think about the goal ... I have not seen the type of innovation and creativity that I would like to see from many of the candidates on the national level," Edelblut said.
HOW TO GET THE STUDENT LOAN INTEREST TAX DEDUCTION
Still, the proposals of tuition-free college and student loan forgiveness – which Warren and Sanders have made priorities as they continue their presidential bids – add to an important conversation, according to one student financial services expert.
"Ultimately, whatever a political candidate is proposing needs to somehow pass through and gain bipartisan support in order for it to have a real impact on students," said Kenneth Ferreira, a past president of the New Hampshire Association of Student Financial Aid Administrators. "I think the details will come much, much later after the election."
Student loan debt has more than doubled in the past decade and hit an all-time high nationwide last September, topping more than $1.6 trillion, according to the Federal Reserve.
A local political outreach group – New Hampshire Youth Movement – is using that trillion-dollar total to encourage young progressives to get out and vote for candidates that would erase it.
"It's actually going to help the economy an incredible amount," Griffin Sinclair-Wingate, co-founder of the New Hampshire Youth Movement, said. "To be able to have young people that aren't paying money every month to some massive loan company or to the government and to instead be investing that money in our community."
CLICK HERE TO READ MORE ON FOX BUSINESS
But not every student who has paid off student loans thinks it's a good idea to just forgive debt outright. Jurius said the federal government getting involved is part of the problem.
"Forgiving it carte blanche doesn't address the root of the problem, which is the cost of education," Jurius added. "Money has to come from somewhere. Making it free just means someone else is paying for it."