Coronavirus to delay exports under 'phase one' China trade deal: Kudlow
Kudlow also seemed optimistic about the overall impact on the U.S. economy
President Trump's chief economic adviser Larry Kudlow said exports in the "phase one" trade deal with China will take longer because of the coronavirus on "Mornings with Maria" on Tuesday.
"It is true the 'phase one' trade deal, the export boom from that trade deal, will take longer because of the Chinese virus," Kudlow said. "On the other hand, the North American trade deal, USMCA, is going to unlock tremendous investment ... Manufacturers will benefit."
Chinese Ambassador Huang Ping responded to the comments Tuesday, saying he hopes the virus will not affect the trade deal. Huang said he did not know if China would use a clause about unforeseeable events in the trade deal to help the country meet its commitments.
"I hope the 'phase one' deal, which we tried very hard to get there, will not be affected," Huang said at a press conference in New York Tuesday. "So, let's wait and see how quickly this can be over for the disease."
Kudlow seemed optimistic about the overall impact of the virus on the U.S. economy.
CHINA'S VIRUS OUTBREAK WEIGHS ON GLOBAL BUSINESS
"The U.S. economic impact, Maria, is going to be minimal," Kudlow said. "This is all iffy. There's a lot of information we don't know."
China's loss could be the U.S.'s gain, he said.
"This may spur some business investment. Equipment and inventories were very, very low, as you may know, in the last GDP report, so you may get a step up in production here in the U.S., which would be very beneficial," Kudlow said.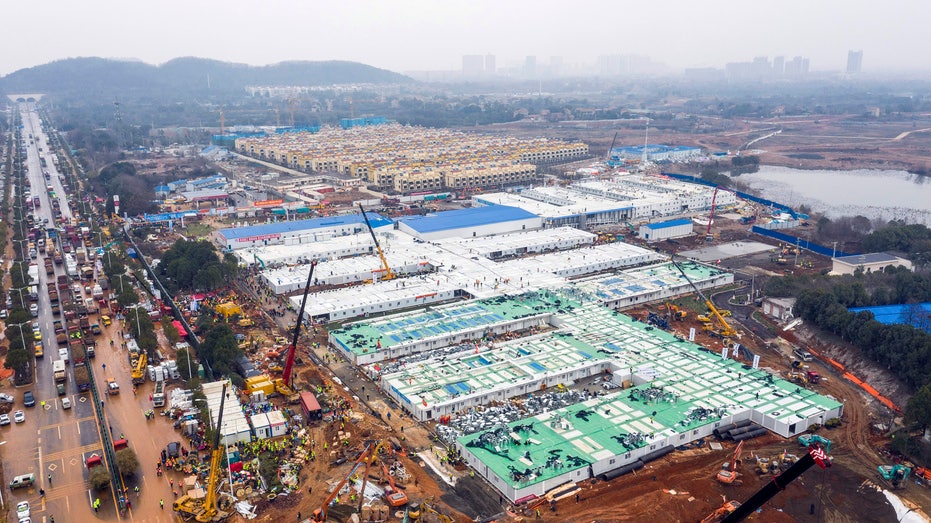 CLICK HERE TO READ MORE ON FOX BUSINESS
Kudlow addressed fears that U.S. manufacturers will face hurdles if they can't get the components they need from China.
"It's not across the board," he said. "Chipmakers are not going to be affected that much. Pharmaceutical stuff will probably be affected much more. Some things kind of in the middle when you get to automobiles and auto parts, but there's a lot we don't know. It sounds like the world has stopped. The world hasn't stopped."
The coronavirus, which has sickened more than 20,600 and killed 425, has brought parts of China to a standstill as more than 40 million people have been put under lockdown.
FOX Business' Jonathan Garber contributed to this report.