Anguilla declares UBS banker a fugitive in hotel worker slay case
The Connecticut man skipped a court hearing in connection to manslaughter charges
UBS banker Scott Hapgood has been classified a fugitive by Anguilla authorities after he opted not to attend his Caribbean island court hearing in connection to the death of a hotel worker, officials announced Tuesday.
Hapgood, from Darien, Connecticut, was charged with manslaughter in connection to the death of 27-year-old Kenny Mitchel in April. Anguillan authorities have issued a warrant and are seeking to arrest him, according to a press release published by Anguilla's attorney general.
The authorities made the announcement without contacting Hapgood's legal team, his spokesperson told FOX Business.
"All I've seen is the press release," Jamie Diaferia said. "We heard about it through the media just like everybody else."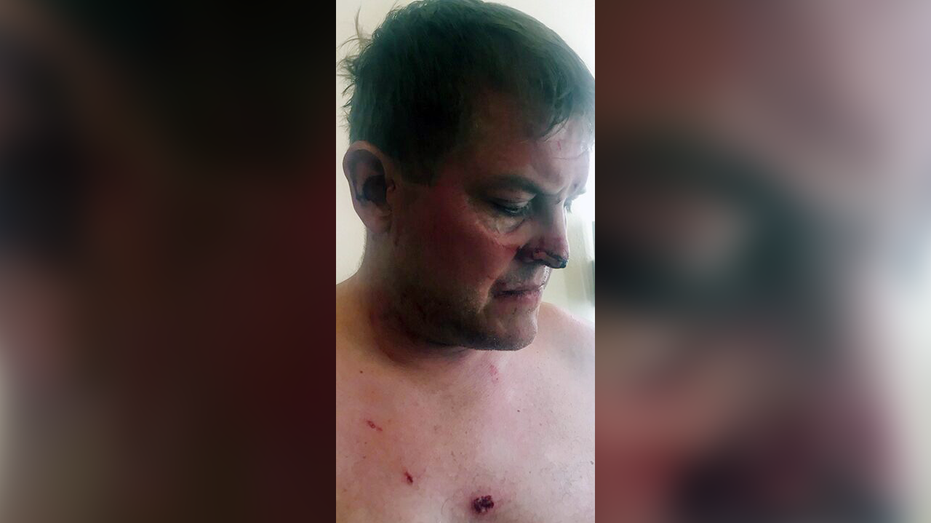 WIFE OF UBS BANKER: 'DEATH SENTENCE' IF HE IS THROWN BACK IN ANGUILLA JAIL
Hapgood has argued that Mitchel showed up at his Anguilla hotel room and demanded money before attacking the banker, whose children were in the room at the time.
GET FOX BUSINESS ON THE GO BY CLICKING HERE
An autopsy showed Mitchel died of positional asphyxia and received blunt force injuries to his torso and other areas. Diaferia had previously said that a toxicology report was suppressed and that Mitchel was found to have had drugs, including cocaine, in his system.
President Trump took to Twitter in October to say he would be "looking into" the case against Hapgood, as well as the island of Anguilla, and noted: "Something looks and sounds very wrong."
A spokesman said Hapgood decided against returning to the island for Monday's hearing because he was worried about his safety and Anguilla officials did not provide assurances he would be allowed to remain free on bond.
The Associated Press contributed to this report.