Bezos sexting scandal: MBS tricked him about bringing Amazon to Saudi Arabia, report says
The Saudis deny the allegations put forward by Bezos' camp
Thanks to countless reports about an investigation commissioned by Amazon CEO Jeff Bezos suggesting the Saudi crown prince hacked his phone, it's now well known that Bezos and the prince exchanged contact information in April 2018.
But what happened between the April 2018 dinner in Hollywood and now, as the Saudis deny the allegations put forward by Bezos' camp?
JEFF BEZOS' GIRLFRIEND SHARED TEXTS WITH BROTHER: PROSECUTORS
Prince Mohammed bin Salman and his security adviser Musaid al Aiban deceived Bezos about the possibility of a Saudi-Amazon partnership in order to get the billionaire to attend a Saudi investment conference, according to a report published by The Wall Street Journal on Sunday.
"It is very important for me, my friend, that you come to Saudi during the future investment Forum and we announce this $2.8B Vision 2030 partnership," Prince Mohammed messaged Bezos on Sept. 9, 2018, according to The Journal.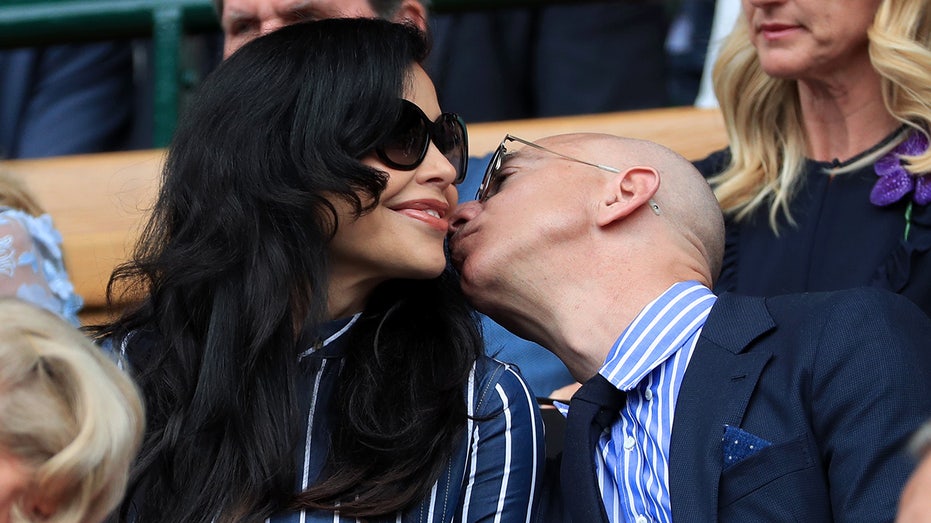 The prince wants his legacy to be a modernized Saudi Arabia. Saudi government consultants worked on "tailor-made" incentives, like free rent and government funding, to get Amazon to partner with the kingdom, according to confidential documents reviewed by The Journal. But somewhere along the way, they decided against the partnership but kept stringing Amazon along, according to unnamed sources referenced by The Journal.
Bezos' relationship with girlfriend Lauren Sanchez has been front and center following a report that she shared texts with her brother Michael Sanchez detailing their affair, which Michael Sanchez then sold to the National Enquirer.
GET FOX BUSINESS ON THE GO BY CLICKING HERE
Prior to that report, one popular narrative in the ongoing mystery was that Bezos had been targeted by the Saudi government because of criticism published in The Washington Post, which he owns.
National Enquirer publisher AMI told The Journal that Michael Sanchez began providing material on Bezos to Enquirer reporters in September 2018.
BACHELOR SUMMER FOR AMAZON KING JEFF BEZOS
That story is very different from the narrative about a Saudi-perpetrated hack that prompted United Nations experts to call for an investigation.
"Recent media reports that suggest the Kingdom is behind a hacking of Mr. Jeff Bezos' phone are absurd. We call for an investigation on these claims so that we can have all the facts out," the Saudi Embassy wrote on Twitter last week.
FOX Business' inquiries to Amazon and the Saudi Embassy were not immediately returned.
FOX Business' James Leggate contributed to this report.