Zynga Taps Gaming Veteran as COO, Shares Surge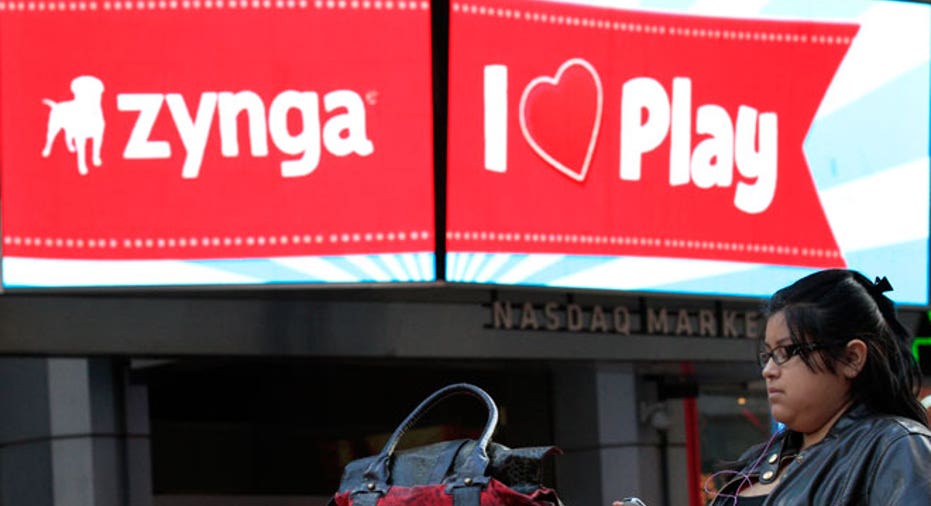 Mobile games maker Zynga (NASDAQ:ZNGA) was met with cheers on Wall Street late Thursday after it hired gaming veteran Clive Downie to serve as chief operating officer.
Downie's hiring ends a months-long search that started when new CEO Don Mattrick fired COO David Ko earlier this year. The move marks a big play for Mattrick, who is continuing to rebuild Zynga after wiping out a number of executives earlier this year and launching a major overhaul.
Mattrick's efforts since July appear to be paying off, as the "Farmville" and "Words with Friends" maker reduced its third-quarter loss to $68,000, or break-even earnings per share, compared with a much deeper loss of $52.7 million, or 7 cents a share, a year ago.
Excluding one-time items, Zynga said it lost two cents a share, beating average analyst estimates in a Thomson Reuters poll by three pennies.
The improvement mostly derived from cost savings, as revenues actually shrunk year-over-year to $202.6 million from $316.6 million in 2012. Daily active users halved to 30 million from 60 million in 2012, though daily bookings were higher.
"Our teams are working hard to compete more aggressively on the web, move to mobile and develop new hits, and I am happy with the early progress we have made," Mattrick said in a statement.
Downie, 41, will take the operations reins on Nov. 4, reporting directly to Mattrick.
He brings with him more than 20 years experience across console and free-to-play mobile games, having most recently served as CEO of mobile social gaming company DeNA West.
Earlier in his career, he spent 15 years at Electronic Arts (NYSE:EA) serving as vice president of marketing over popular franchises FIFA Soccer and Medal of Honor.
Shares of Zynga were up about 10% to $3.89 after hours.