Zoe's Kitchen Stock: Next Stop, $16?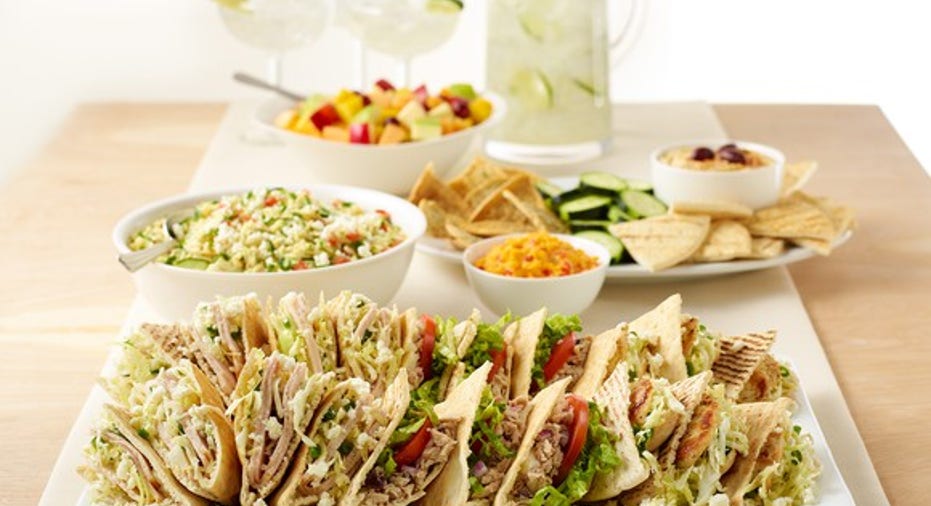 Shares ofZoe's Kitchen (NYSE: ZOES)have been hitting new all-time lows this month, on the heels of last month's disappointing quarterly report. As bad as things may seem these days, at least one analyst feels that the stock has a little more to go before hitting bottom.
Nicole Miller Regan at Piper Jaffray lowered her price target on Zoe's Kitchen stock from $20 to $16. Regan feels that the shares are still richly valued, despite plunging 63% since peaking at $46.61 two summers ago.
Most publicly traded eateries have been getting slammed over the past year, and Zoe's Kitchen obviously hasn't been immune to the "restaurant recession" fallout. Regan feels that we're in a restaurant contraction cycle, and the industry's slowdown warrants lower multiples across the universe of eatery stocks. She's sticking to her neutral rating on the stock, but the new $16 price target would be an all-time low for the fast-casual chain specializing in Mediterranean dishes.
Image source: Zoe's Kitchen.
The rise and fall of a fast-casual darling
Zoe's Kitchen stock was a market darling when it went public at $15 three years ago, opening north of $25 on its first day of trading. The stock would go on to more than triple at its peak 15 months later, and it's been mostly downhill after that.
Some will argue that Zoe's Kitchen has earned the recent markdowns. The unique chain has either lowered its revenue targets or fallen short of its guidance for the past three quarters. The market isn't very forgiving when you're in the wrong sector and you can't live up to your own prognostications.
It's not all bleak. Revenue growth may be decelerating, but comps have been positive for 28 consecutive quarters. Expansion has been the key driver of Zoe's Kitchen double-digit revenue growth, giving it a larger base of locations when sentiment for the industry turns positive.Zoe's Kitchen seems close to revisiting the IPO price that it has never traded at given the initial pop, but it has gone from watching over just 111 units at that time to 201 today. Plans call for adding another 38 to 40 company-owned restaurants.
Margins remain under pressure, and Zoe's Kitchen reported its first quarterly operating loss in two years last month. The chain has nearly doubled in size since going public, but it will have to turn things around on the bottom line if it wants to climb its way back out of the mid-teens. Zoe's Kitchen may be in an out-of-favor industry, but it's going to have to improve its operations if it wants to make the most of the inevitable recovery of restaurant stocks.
10 stocks we like better than Zoe's KitchenWhen investing geniuses David and Tom Gardner have a stock tip, it can pay to listen. After all, the newsletter they have run for over a decade, Motley Fool Stock Advisor, has tripled the market.*
David and Tom just revealed what they believe are the 10 best stocks for investors to buy right now... and Zoe's Kitchen wasn't one of them! That's right -- they think these 10 stocks are even better buys.
Click here to learn about these picks!
*Stock Advisor returns as of February 6, 2017
Rick Munarriz owns shares of Zoe's Kitchen. The Motley Fool owns shares of and recommends Zoe's Kitchen. The Motley Fool has a disclosure policy.