Zendesk Inc. Reports Strong Q1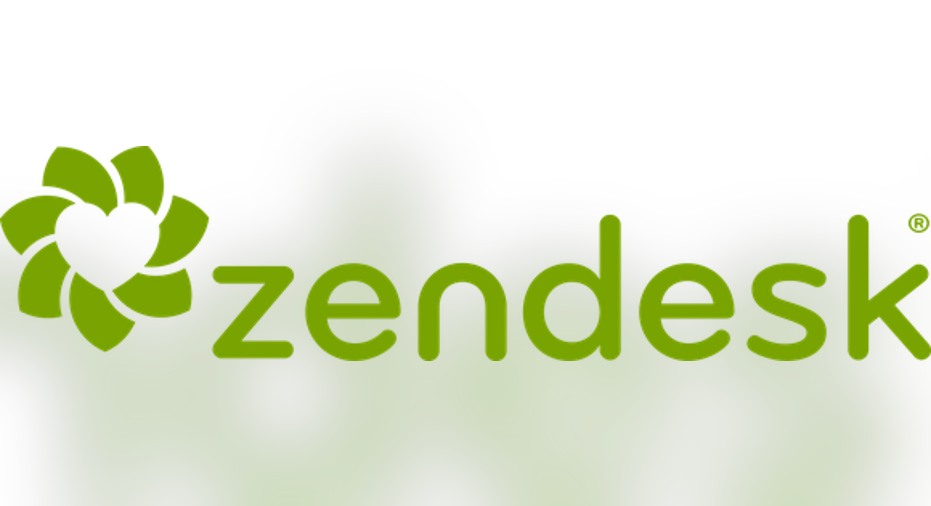 Image source: Zendesk.
Software-as-a-service provider Zendesk reported its first-quarter results after the market close on May 3. The company beat its own revenue guidance, providing investors with another quarter of rapid growth, and non-GAAP EPS improved compared with the same period last year. Here's what investors need to know.
Zendesk results: The raw numbers
| Metric | Q1 2016 | Q1 2015 | Growth (YOY) |
| --- | --- | --- | --- |
| Sales | $68.5 million | $42.2 million | 62.1% |
| Net income | ($27.2 million) | ($19.2 million) | (41.8%) |
| Non-GAAP EPS | ($0.08) | ($0.10) | 20% |
Data source: Zendesk Q1 earnings release.
What happened with Zendesk this quarterZendesk kept up its impressive growth rate during the first quarter.
Paid customer accounts topped 75,000, up from approximately 69,000 at the end of 2015.Active freemium customer accounts totaled more than 125,000.
33% of Zendesk's monthly recurring revenue was generated by customers with 100 or more agents, up from 25% at the same time last year.
The company signed 50% more deals with annualized values over $50,000 during the first quarter compared to the prior-year period, with average deal size growing 30%.
Zendesk also provided guidance for the second quarter and the full year.
Second-quarter revenue between $71 million and $73 million, up 49.4% year over year at the midpoint.
Second-quarter non-GAAP operating loss between $7.5 million and $8.5 million, compared with a loss of $6.5 million during the prior-year period.
Full-year revenue between $300 million and $305 million, up 44.9% from 2015 at the midpoint.
Full-year non-GAAP operating loss between $27 million and $28 million, compared to a loss of $24.7 million during 2015.
What management had to sayIn Zendesk's shareholder letter, the company described one strategy it's using to win the business of larger customers: "One of our strategies in the enterprise is to land global call center deals as companies seek to replace outdated technology with modern solutions, and we're seeing progress as our enterprise sales and marketing efforts have gained momentum over time."
Zendesk won some major deals during the first quarter, including Zipcar, Lending Club, and the Salvation Army.
The company expects its cash flow situation to improve later this year: "For the fourth quarter of 2016 we expect our net cash from operating activities and free cash flow to be positive. Separately, we maintain our target to be free cash flow positive for the full year of 2017."
Looking forwardZendesk continued to grow revenue at an impressive pace during the first quarter, beating its own guidance. The company also increased its full-year revenue guidance, which was previously a range of $290 million to $300 million. GAAP operating expenses grew a bit slower than revenue during the first quarter, rising 57.3% year over year, allowing Zendesk to improve its operating margin.
Zendesk plans to reach $1 billion of annual revenue by 2020, which would nearly quintuple its size compared with 2015. Growth will necessarily slow down over time, but the company is making progress winning larger contracts, and its dollar-based churn rate has been kept consistently under 10%. GAAP profitability may still be many years away, but winning customers and growing revenue are the priorities, and on those fronts Zendesk is delivering.
The article Zendesk Inc. Reports Strong Q1 originally appeared on Fool.com.
Timothy Green has no position in any stocks mentioned. The Motley Fool recommends Zendesk. Try any of our Foolish newsletter services free for 30 days. We Fools may not all hold the same opinions, but we all believe that considering a diverse range of insights makes us better investors. The Motley Fool has a disclosure policy.
Copyright 1995 - 2016 The Motley Fool, LLC. All rights reserved. The Motley Fool has a disclosure policy.