Zayo Group Posts More Red Ink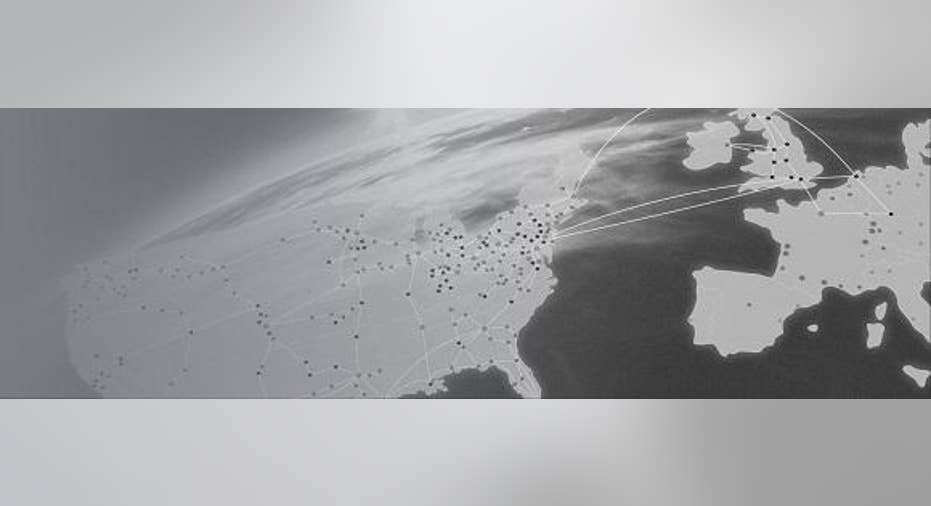 Image source: Zayo.
Zayo Group Holdings has wholeheartedly adopted the business of giving companies the communications infrastructure they need to get connectivity and cloud services is a business. Given all the interest in moving technology and telecommunications into the cloud, Zayo has been able to capitalize on the opportunity to deliver the necessary pieces for enterprise customers seeking ways to connect as efficiently and expeditiously as possible. Coming into its fiscal third-quarter financial report on Thursday, Zayo investors had expected modest profits on solid revenue growth. Zayo's top-line performance was strong, but net losses marred the picture somewhat for the company.
Let's take a closer look at Zayo Group Holdings and what it said about its past performance and prospects for the future.
Zayo Group sees red (ink) Zayo Group's fiscal third-quarter results didn't live up to the expectations investors had for it. Revenue was up by about 40% to $478 million, but the lion's share of that growth came from the company's integration of its Zayo Canada unit into its results. On a pro forma organic basis, sales were up just 6% from year-ago levels. Moreover, the company posted a net loss of $19.3 million, which was much worse than the $10.8 million loss from last year. That worked out to $0.08 per share in losses, and that was a dime less than the modest $0.02 per share gain investors were hoping to see.
From an operational standpoint, Zayo's ongoing addition to its growing network continued during the quarter. Zayo spent $185.1 million on capital expenditures, including $11.1 million from its Canadian unit. The Allstream acquisition was a major component of growth during the period, adding about 15,000 route miles and 3,000 buildings to the overall network. All told, Zayo boosted its network length by 16,515 route miles, and 4,077 buildings came online for the company as well, accelerating its pace of growth from recent quarters.
Looking more closely at Zayo's results, recent acquisitions and consolidations make comparing figures across years fairly difficult. However, the fact that growth in operating costs and expenses outpaced revenue growth was the reason operating income stayed almost flat compared to year-ago levels. In particular, general operating costs jumped almost 70%, dwarfing gains in depreciation, amortization, and general overhead expenses that climbed at roughly half that rate.
In order to help give the company more liquidity, Zayo entered into a couple of major transactions. In January, Zayo negotiated a $400 million increase to its term loan facility, priced at the variable London Interbank Offering Rate plus 3.5 percentage points. In April, Zayo went further, making a private offering of $550 million in nine-year notes. The deal essentially refinances existing Zayo debt, with part of the proceeds going toward repaying part of the company's secured loan facility, and the rest redeeming outstanding debt that would have been due in 2020. By doing so, Zayo secured five more years to repay debt.
Growing by acquisitionZayo hasn't stopped looking for ways to grow. In April, the company bought Clearview International, a provider of colocation and cloud-infrastructure services based in Texas. The purchase price was just $18.9 million, but by adding data centers in Dallas and Waco, the company boosted its presence in a key market and expects to take advantage of growth in the greater Dallas-Fort Worth metropolitan area.
Zayo's efforts to boost its stock price also continued during the quarter. The company used more of its repurchase program, raising the amount spent under its $500 million repurchase program to almost $72 million. It would take a dramatic ramp-up in buyback activity to use up the authorization, which expires on Monday, but the potential for further return of capital to shareholders is also encouraging.
Zayo shareholders weathered the net loss well, and the stock rose 3% at midday following the news. With so much going on in the cloud-computing space, Zayo has the potential to keep growing and finding ways to take advantage of business opportunities well into the future.
The article Zayo Group Posts More Red Ink originally appeared on Fool.com.
Dan Caplinger has no position in any stocks mentioned. The Motley Fool recommends Zayo Group. Try any of our Foolish newsletter services free for 30 days. We Fools may not all hold the same opinions, but we all believe that considering a diverse range of insights makes us better investors. The Motley Fool has a disclosure policy.
Copyright 1995 - 2016 The Motley Fool, LLC. All rights reserved. The Motley Fool has a disclosure policy.