Yum sees sales rise at Taco Bell, fall at Pizza Hut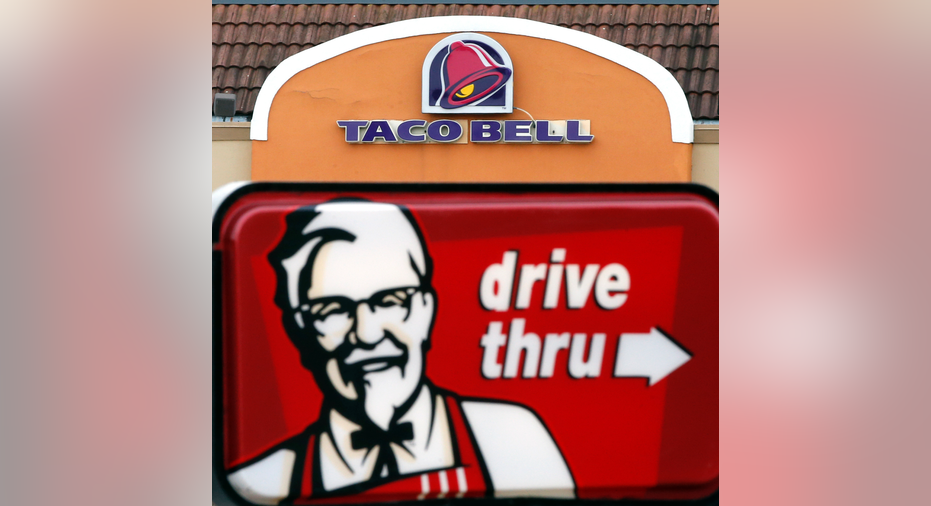 Pizza Hut hopes to reverse falling sales by getting more people to buy its cheesy pies online.
But Yum Brands, the owner of the pizza chain, warned Thursday that even though it hired more delivery drivers and spent millions to improve its technology, any transformation at Pizza Hut won't happen overnight.
Shares of Yum Brands Inc. slipped 2 percent to $74.99 in morning trading.
Sales dropped 1 percent at established Pizza Hut locations in the second quarter from the year before. By trying to boost online orders, Pizza Hut hopes to catch up with its more tech-savvy rivals. Domino's Pizza Inc., which allows customers to order pizza online, on apps and through social media, said last week that sales at established restaurants rose for the 25th-straight quarter.
Yum previously announced it would hire 14,000 delivery drivers for Pizza Hut this year, and said Thursday that it took a charge of $12 million during the quarter due to costs related to updating the pizza chain's technology.
Yum's other brands performed better. Taco Bell's sales rose 4 percent at established restaurants, and sales at KFC rose 3 percent. But the company wants to increase delivery at those chains, too. It is sending executives to KFCs in China to see how they deliver fried chicken there and bring some of the techniques to other parts of the world.
Overall, the company reported net income of $206 million, or 58 cents per share, in the quarter ending June 30. That's down from $336 million, or 64 cents per share, in the same period a year ago. Much of the drop is due to the spinoff of its Chinese business late last year.
Adjusted earnings were 68 cents per share, topping the 61 cents per share Wall Street analysts expected, according to Zacks Investment Research.
Revenue fell 4 percent to $1.45 billion, beating the $1.41 billion analysts expected.
_____
Elements of this story were generated by Automated Insights using data from Zacks Investment Research. Access a Zacks stock report on YUM at https://www.zacks.com/ap/YUM
_____
Keywords: Yum Brands, Earnings Report, Priority Earnings