Yuan surge knocks dollar as China moves on speculators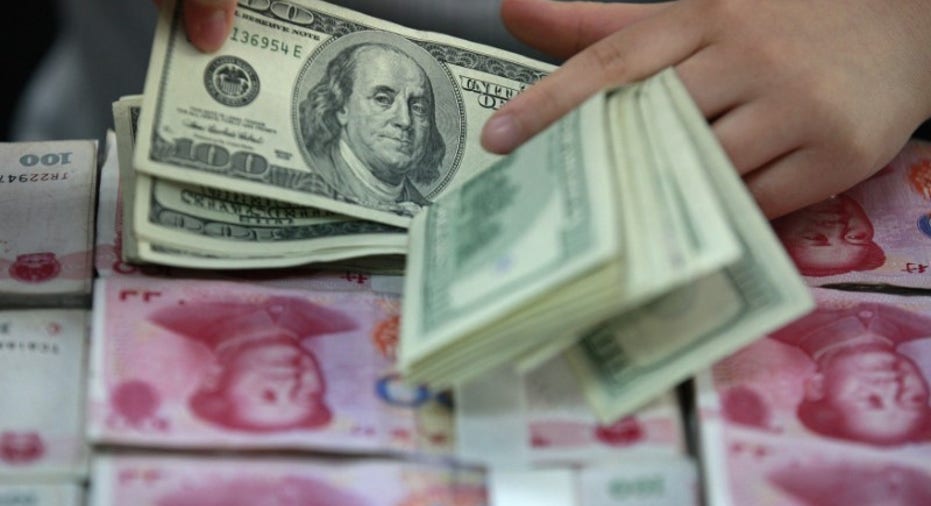 Some of the biggest gains on record for China's yuan sent currency markets spinning on Thursday, driving the dollar broadly lower and threatening to quash one of the central bets of global investors for 2017.
A rise in overnight borrowing costs in Hong Kong to 96 percent helped the yuan rack up the biggest two-day rise for the offshore version of its currency since its launch in 2010.
That in turn triggered a broader round of profit-taking on the dollar, sending it more than 1 percent lower against the yen and past $1.05 per euro. => =>
A year after a tussle between Beijing and hedge funds betting against the currency, many major asset managers and banks have called for the yuan to fall in 2017 and dealers said the moves had the potential to squeeze many players out of those positions just five days into January.
In morning trade in Europe, the yuan was just under 1 percent higher on the day against the dollar at 6.8125 , almost 3 percent above lows hit on Tuesday. =d3>
"They have kickstarted a move that has washed out short-term speculative money," currency fund Millennium Global's co-head of portfolio management, Richard Benson, said.
"This isn't economics. China desperately doesn't want a repeat of what happened this time last year (and it seems) attack is the best part of defense."
Many banks and investors have also lined up bets on a broadly stronger dollar in the year ahead, trusting that a Donald Trump White House will raise public spending, spur inflation and encourage repatriation of corporate funds held abroad.
But the dollar's failure to move closer to parity with the euro, or 120 yen, since mid-December has fueled doubts about its ability to gain further, at least before Trump's inauguration.
"The Trump bears kept quiet in December because there was no point in fighting the battle then. They seem to be emerging now," Benson said. "It is not just against the yuan. It looks to me highly suspicious that dollar can't get below $1.0375 (per euro)."
The dollar's index against a basket of six major currencies <=USD> slipped to as low as 101.86, a three-week low, just two days after it had hit a 14-year high of 103.82 on Tuesday, when a strong reading from a U.S. manufacturing survey boosted the greenback. =USD>
The euro rose as much as 0.7 percent in Asia to $1.0563. It trimmed those gains to 0.3 percent early in European trading and was 0.8 percent weaker at 116.32 yen. =>
"Some people say the 'Trump rally' has come to an end already. Others say the real rally will begin after he takes office," Societe Generale director of forex, Kyosuke Suzuki, said. "It's not clear what the market's next theme will be."
U.S. bond yields edged down on Wednesday, with the 30-year yield hitting a four-week low, even as the minutes from the Federal Reserve's December policy meeting showed almost all policymakers thought the economy could grow more quickly because of fiscal stimulus under the Trump administration.
"Recent economic data is pretty good so markets are on risk-on mode overall and the dollar is supported. But U.S. bond yields are being capped so the dollar is losing its drive for further gains," Daiwa Securities currency strategist, Yukio Ishizuki, said.
For Reuters new Live Markets blog on European and UK stock markets see reuters://realtime/verb=Open/url=http://emea1.apps.cp.extranet.thomsonreuters.biz/cms/?pageId=livemarkets
(Additional reporting by Hideyuki Sano; Editing by Louise Ireland)