You've Likely Used Shopify and Didn't Even Know It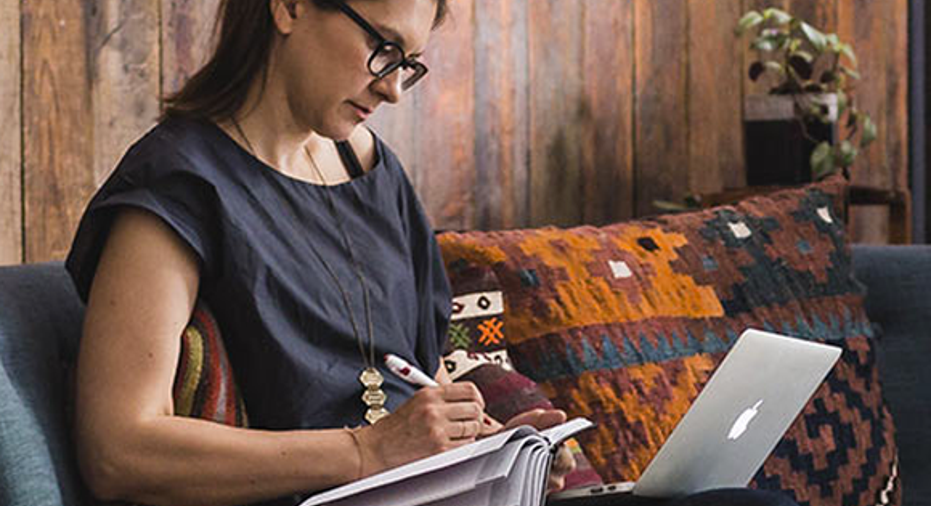 Image source: Shopify.
If you've bought something fromNestle, Wikipedia, Red Bull, or Muttonhead, you've usedShopify(NYSE: SHOP). There are 377,500 merchants that use Shopify's platform to sell products for their e-commerce businesses.Shopify does the hard work behind the scenes for merchants by giving them easy-to-use tools to manage their business and the flexibility to sell on multiple online channels efficiently. By putting its customers brands ahead of its own Shopify has created a sustainable platform that can support a business throughout its growth. This is one crucial aspect of Shopify's offering that will enable it to tap the huge market potential of small and medium businesses across the globe.
Let's dive in to see what Shopify does and the long-term opportunity for this behind-the-scenes e-commerce play.
What does Shopify do?
Shopify provides everything merchants need to set up and run an e-commerce business. Its customers don't even have to create a Shopify-specific website; they can add a "buy" button to their blog, existing website, or even Facebook messenger to get started. Shopify provides the customer-facing platform as well as the back-office tools for inventory management, shipping, payments, and analytics. It simplifies a merchant's multichannel business into a single view for the entrepreneur that they can manage from their phone. Shopify makes money in two ways: merchants pay for a monthly subscription to use the platform and Shopify collects a small fee for each sales transaction. The way Shopify makes money, then, aligns the company with the success of its customers.
It's a platform, not a marketplace
Shopify has been compared to Etsy, but Etsy is a marketplace and Shopify is a platform. This distinction is important as Tobi Lutke, Shopify's CEO, described in the most recent earnings call:
The entrepreneurs who use Etsy can have their own "shop" in the marketplace, but are tied to the look and feel that Etsy provides. Shopify merchants, however, can build their own website with their own brand look and feel using Shopify tools. In addition to the merchant's e-commerce site, Shopify easily enables the owner to sell in multiple channels such as Facebook, Amazon, Pinterest, and Twitter. This gives its merchants the advantage of a single platform, providing maximum visibility to their customers.
What's the long-term opportunity?
Shopify has grown from a single e-commerce store in 2004 to now over 377,500 today, adding an amazing 133,000 merchants in the past year.
Data source: Shopify earnings releases.Chart by author.
How big could Shopify get? To answer that question, we go back to its IPO filing, where the company talked about focusing on selling to small and medium-sized businesses (SMBs):
Shopify's average annual revenue per merchant for 2016 was $1,243, which would give it an addressable market of $12 billion in the geographies the company operates in today. As Shopify expands globally, a $57 billion total addressable market is possible. In 2016, its revenue grew to $389 million, which is a small portion of what's possible for the company.
Foolish bottom line
Shopify's success is tied to that of the entrepreneurs on its platform and that the company continues to develop additional capabilities for its customers. Lutke emphasized this commitment in the last earnings call, saying:
This back-office, behind-the-scenes platform is a great way to invest in the pick-and-shovel aspect of the long-term e-commerce growth trend.
10 stocks we like better than EtsyWhen investing geniuses David and Tom Gardner have a stock tip, it can pay to listen. After all, the newsletter they have run for over a decade, Motley Fool Stock Advisor, has tripled the market.*
David and Tom just revealed what they believe are the 10 best stocks for investors to buy right now... and Etsy wasn't one of them! That's right -- they think these 10 stocks are even better buys.
Click here to learn about these picks!
*Stock Advisor returns as of February 6, 2017
Brian Withers owns shares of Amazon, Shopify, and Twitter. The Motley Fool owns shares of and recommends Amazon, Etsy, Facebook, Nestle, Shopify, and Twitter. The Motley Fool has a disclosure policy.