Your Best Bet to Profit From the Death of Cable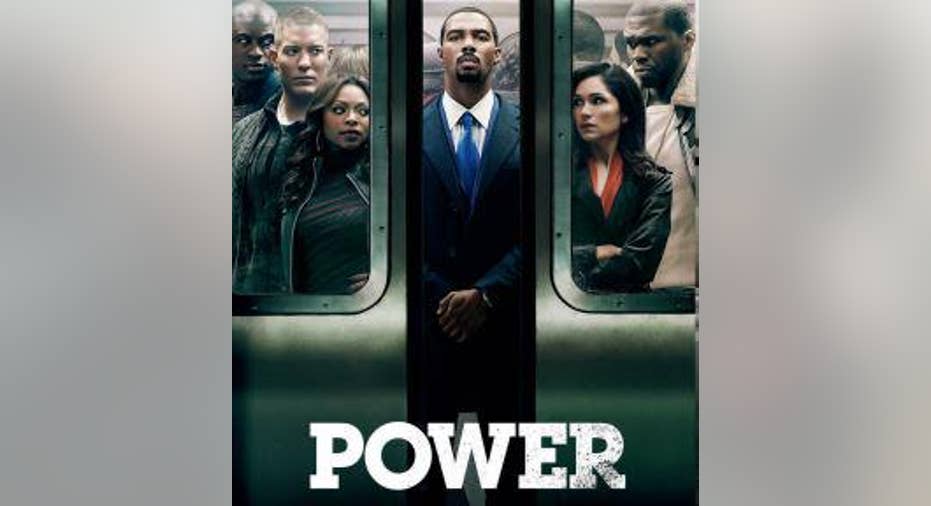 Before we dive into talking about how investors might best take advantage of the shift toward a world of increasingly democratic entertainment distribution, I have a confession:
I don't actually think the cable industry is doomed.
True, the days of 200+ channel cable packages (with a $200 price to go along with it) are probably coming to a close. But to say the likes of Comcast, Cablevision Systems, and Charter Communicationsare about to go the way of the dodo bird is to greatly exaggerate the situation. Hundreds of billions, arguably trillions, have been invested in the technology, wires, and equipment that make modern in-home entertainment possible. Comcast's balance sheet alone shows $81.8 billion invested in PP&E net of depreciation.
These companies aren't going anywhere, for the simple reason they still own the lines that we rely on for the Internet. They'll figure out a way to make money off of this natural monopoly whether you like it or not.
This becomes all the more apparent when one peruses the Internet-only packages available through these providers. At the time of this writing, in my enclave of suburban Washington, D.C., Comcast charges $39.95 for the mostbasic of Internet packages (3 mbs). This does not include a single cable channel. Internet service at 10 mbs will run you $49.95 per month, 25 mbs will set you back $69.95, and for you online gamers out there, be prepared to pony up $79.95 plus tax for 75 mbs. Cable sees the cord-cutting writing on the wall, and companies are adjusting accordingly. Granted, Comcast may not be the cash machine it is today, but it will still be there helping you to stream the latest season of House of Cards on Netflix for years to come.
With that point out of the way, let's take a look at who really stands to benefit from the death of thecable television package.
The horsesWhile upstart and award-winning Amazon Prime Video isn't one of them, there are plenty of options at the investor's disposal. The first of which of these isScripps Networks , the owner of such addictive cable channels as HGTV, The Travel Channel, and the Food Network. The value of these properties in a reality-tv loving world is obvious.
Discovery Communications ,in case you were not aware, is not only the owner of the prolific Discovery Channel (who doesn't love Shark Week?), but alsoThe Learning Channel (TLC), Animal Planet, and the Oprah Winfrey Network (OWN).
Starz , affiliated with and partially owned by Liberty Media's John Malone, is not only the owner of Starz Network, but Encore and Movieplex as well. Starz, which has lagged most of its peers in creating a portfolio of original in-house content, is currently playing catch-up and making a decent go of it. Its The White Queen, Black Sails, Power, and Ash Vs. Evil Deadare all beginning to attract decent viewership and positive reviews.
The red elephant in the room is, of course, Netflix,which has been ahead of the curve the whole time and is reaping its just rewards.
The leadership of Netflix aside, all of these companies are well positioned as we continue to move toward an a-la-carte world. Even if that doesn't happen, and we continue to pay up for modest cable packages, it's hard to imagine such an offering not including HGTV, TLC, and perhaps, in more premium packages, Starz. Even Netflix is aware of this fact; it is now offering older episodes of HGTV's House Hunters, House Hunters International, Property Brothers, etc. Starz, too, is in the process of making its own streaming app service, "Starz Play," as available as Netflix. Play can already be found onAmazon Prime and Roku.
Stats on our thoroughbredsThe author firmly believes each of these companies has a great future ahead of it. This leads us to the heart of the matter for investors: Which is the best horse to bet on, given that they'll all likely be finishing the race?
| | | | |
| --- | --- | --- | --- |
| | Forward P/E | FY 2020 Est. EPS | 5 Year Est. EPS Growth |
| Scripps Networks | 13 | $7.36 | 9.72% |
| Discovery Communications | 15.1 | $2.86 | 11.5% |
| Starz | 12.6 | $4.85 | 21.2% |
| Netflix | 376 | $5.72 | 116.6% |
Source: S&P Capital IQ.
The obvious valuation outlier is, of course, Netflix. True, Netflix is expected to grow GAAP EPS by a whopping 116% per year on average all the way to FY 2020, culminating in estimated EPS of $5.72 in that year. This eye-popping growth does make its current earnings multiple of 376 more palatable, but the inescapable truth is that investors are forced to pay up for quality growth in this case. With shares just above $100, it seems that a good bit of the money has already been made in a company valued at over $43 billion.
Starz' critically acclaimed series "Power" is just one of a host of high-quality offerings. Image source: Starz 2014 Annual Report.
The other stand-out possibility, Starz, does appear to be worthy of consideration. Not only does it offer higher estimated earnings growth prospects, but a reasonable valuation to boot. Seeing the success of Netflix and Amazon Prime, Starz has begun investing in original content in a big way, as seen in its latest earnings results. Operating income fell 60% year over year in the fourth quarter because of the costs associated with management's major push toward original content generation. So aggressive is this move, in fact, that they're not finished yet. Management has stated the company wants 80-90 original shows under its umbrella ASAP, up from the 70+ it has today. The upside of this drop in profits is that original content has a way of generating consistent cash flows for years to come (just ask Netflix), which bodes well for Starz's future.
Starz is the horse to bet onIt bears repeating that most, if not all, of the content-creators discussed in this article stand to benefit from a streaming world. Starz, though, not only offers viewers high-quality content but, for investors, an extremely shareholder-friendlymanagement team. Not only did the company buy back $98 million worth of shares in the most recent quarter (just as the share price was experiencing a pullback), but its board authorizedanother buyback program in the amount of $400 million. These numbers are nothing to sneeze at given its current market capitalization of $2.9 billion.
All in all, the weight of the evidence lends credence to the idea that Starz is an extremely well-run and reasonably valued enterprise. Throw in that Starz is part of media king John Malone's solar system, and Foolish investors would be downright (small-f) fool-hearty not to give it strong consideration.
The article Your Best Bet to Profit From the Death of Cable originally appeared on Fool.com.
Sean O'Reilly has no position in any stocks mentioned. The Motley Fool owns shares of and recommends Amazon.com and Netflix. The Motley Fool recommends Scripps Networks Interactive and Starz. Try any of our Foolish newsletter services free for 30 days. We Fools may not all hold the same opinions, but we all believe that considering a diverse range of insights makes us better investors. The Motley Fool has a disclosure policy.
Copyright 1995 - 2016 The Motley Fool, LLC. All rights reserved. The Motley Fool has a disclosure policy.