You'll Never Guess Which Pharma Likely Owns 40% of 2016's New Blockbusters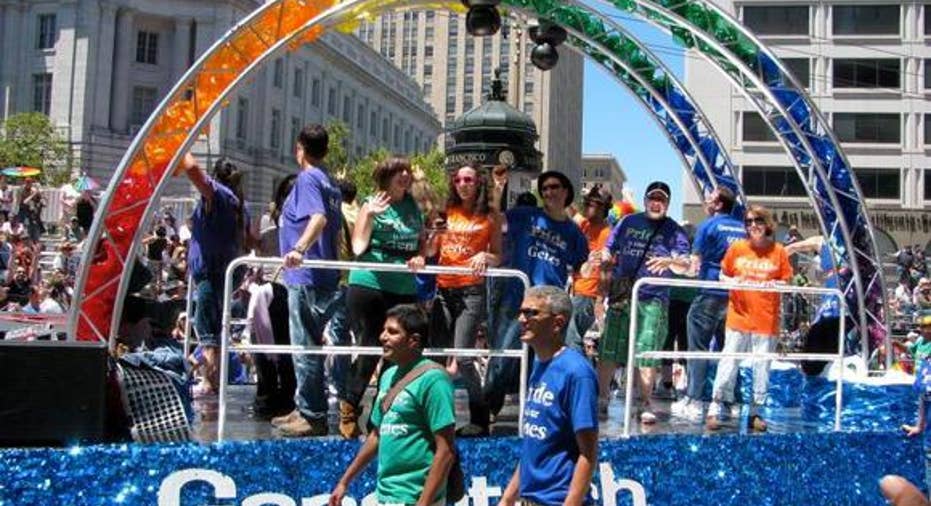 Image source:Flickr.Researchers atRoche Holdings/Genentech haveplenty to celebrate in 2016.
No matter how you slice it, Swiss pharma Roche Holdings hasn't done that well in the market of late. Not unlike a proverbial piece of Swiss cheese, holes have appeared in Roche's stock performance. In fact,shares are down more than 10% year-to-date.
But that doesn't mean the companyshould be written off. In fact, Roche's lackluster performance presents an intriguing contrast to the company's projected drug launches this year. Assuming FDA approvals come as planned, Roche should launch the top three--No. 1, No. 2, and No. 3--of the top ten drugs approved this year.
At least, so say numbers released byresearch firm EvaluatePharma. Those numbersidentify 2016'stop ten new drugs in peak projected sales.Forecasts for thosenew drugstotal a combined$16.4 billion in peak annual revenue.
AndRoche's slice of the pie? A hog-sized $6.6 billion, or 40%.
2016could also be a turning point inRoche's attempts to successfully diversify outside of cancer.Two of the three drugs are in Roche and its Silicon-based research arm Genentech's traditional turf: oncology. But the superstar of the pack is a breakthrough multiple sclerosis (MS) treatment. I'll discuss what makes this drug so special in a moment, but, according to Evaluate, that drug, ocrelizumab, has the highest peak sales estimate of any drug likely to launch in 2016.
Closely following ocrelizumab is Roche's late-to-the-party immuno-oncology drug, atezolizumab. Roche andare also partnered on leukemia treatment venetoclax.
Roche isn't the only biopharma releasing major new drugs in2016. This year'scrop of blockbusters will likely includedrugs from Merck, Gilead Sciences, and Intercept Pharmaceuticals, but Roche leads the pack by an enormous amount. Assuming a positive outcome to regulatory filings and pivotal trial readouts (and this is biotech, so you never really know for sure until it happens), here's what could be in store with Roche'sthree drugs this year.
What has the multiple sclerosis market excited about ocrelizumab is its success against primary progressive MS. Until orcrelizumab, no treatment in history has succeeded in a Phase IIItrialagainst this extremely debilitating form of MS.
Ocrelizumab is also being positioned forrelapsing/remitting MS. Clinical trial data released in October showed that the treatment cut MS relapses by almost half compared with Merck's competing drug, Rebif.
On a commercial basis, ocrelizumab's expanded label (to include both forms of MS) should greatly increase its revenue potential. While a conservative estimate of ocrelizumab's peak sales puts it at $2.7 billion, some see a peak sales potential for ocrelizumab in the neighborhood of $6 billion. That's certainly a long shot, but not out of the question, since it is based on a MS market that is now worth$19 billion growing at 5% annually, with ocrelizumab eventually reaching a 30% market share.
Roche has stated plans for applying for regulatory approval for ocrelizumab in the first half of 2016. The drug's accelerated approval status means an expedited review, with the FDA likely to take action on the application within 6 months. While ocrelizumab's timeline depends on many variables, there is potential for sales to begin by year-end 2016.
Roche's immuno-oncology drug atezolizumab follows ocrelizumab in blockbuster potential. Drugs such as atezolizumab (atezo) work by turning off cancer's ability to remain undetected by the immune system, and atezo has put up some impressive data in its clinical trials. For example, in its POPLAR trial against advanced non-small-cell lung cancer, atezo doubledthe likelihood of survival in patients taking the drug relative to placebo.
Being first matters, however. The market already has powerful competitors for atezo in Merck's Keytruda and Bristol-Myers Squibb's Opdivo. On the other hand, both Keytruda and Opdivo are PD-1 treatments, and atezo works through another mechanism, PD-L1.
Genentech researchers believe PD-L1 is a more significant engine in cancerthan PD-1. If they are correct, atezo will have a more long-lasting effect on stopping cancer growth, which would make the drug a potential first choice.Roche is driving some 36 studies toward making a broad case for atezo with the FDA. Encouraging datakeeps coming in. But investors should realize that how this drug will perform against competition from Keytruda and Opdivo is still very much an open question.
A more immediate commercial advantage for atezo is that Roche has apowerful in-house diagnostic division providing tools that cantag patients likely to respond to the drug.Many cancer therapies are ineffective with a large percentage of patients, and by specifically identifying those cancer patients who shouldbenefit, Roche can personalize cancer treatment. That's a big plus with payers, who naturally want to conserve their money for therapies more likely to be effective. As personalized medicine becomes steadily more widespread, full-year sales for Roche's diagnostic division have grown--increasing 6% in 2015 to $10.7 billion.
Atezo's breakthrough therapy designation gives it a solid chance of rolling out this year, but some industry watchers are deferring atezo's projected launch date until 2017. Calculating a launch date is an inexact science, so that's certainly possible.
Roche's third blockbuster speeding toward FDA approval is AbbVie partnered venetoclax. The drug is targeted to treat a highly virulent form of leukemia (chronic lymphocytic leukemia), specifically in those patients with a mutation that makes the cancer more aggressive and often results in shortened survival.Late-stage trials are also ongoing in non-Hodgkin's lymphoma, acute myeloid leukemia, and multiple myeloma.
Roche has U.S. marketing rights to the drug, and FiercePharma estimates Roche's share of peak sales at $1.4 billion by 2020. The drug, which has already been fast-tracked for approval under the agency's breakthrough designation last May, scored a priority review from the FDA in January. Rocheexpects FDA clearance in 2016.
While it seems likely these three drugs will make it through the FDA gauntlet successfully, the impact on Roche will be dulled somewhat by the pharma's size. The Swiss firm raked in $52.5 billion last year, making it one of the largest pharmas in the world by revenue. Withthat kind of revenue,the launch of new drugs simply doesn't haveas big an impact.
Still, Roche has a current dividend yield of 3.3%, three major blockbusters on their way, and multiple other drugs in its pipeline that could be significant in the future. In addition, due to its lackluster share performance, Roche now trades at a trailing-12 month P/E of around 25.That's a pretty hefty discount from its peers, which largely trade around 30.
Is Wall Street missing the boat on this stock, and some good surprisescould bein store for its investors?No guarantees, but it could certainly turn out that way.
The article You'll Never Guess Which Pharma Likely Owns 40% of 2016's New Blockbusters originally appeared on Fool.com.
Cheryl Swanson owns shares of Amgen. The Motley Fool owns shares of and recommends Gilead Sciences. Try any of our Foolish newsletter services free for 30 days. We Fools may not all hold the same opinions, but we all believe that considering a diverse range of insights makes us better investors. The Motley Fool has a disclosure policy.
Copyright 1995 - 2016 The Motley Fool, LLC. All rights reserved. The Motley Fool has a disclosure policy.