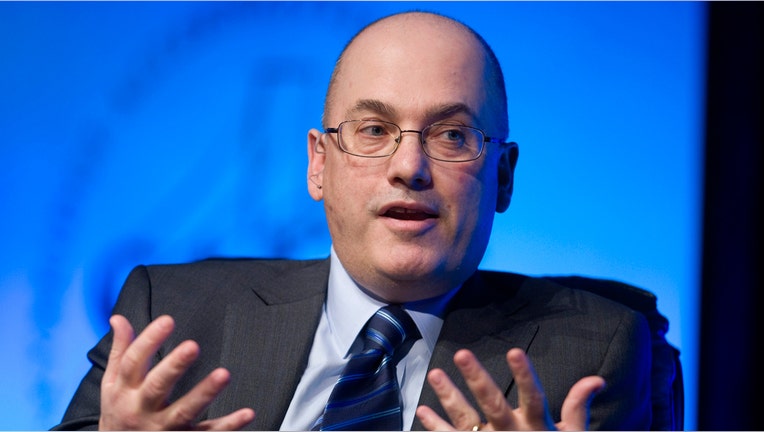 Hedge fund impresario Steve Cohen is in the market again, this time not just to buy some stocks but also to find a new firm to help monitor his market activities, the FOX Business Network has learned.
Cohen's Point72 Asset Management is actively looking for a new so-called independent monitor to watch his market activities following a settlement with U.S. regulators that stems from a wide-ranging insider trading investigation, people with direct knowledge of the matter say.
Former federal prosecutor Bart M. Schwartz had been Cohen's monitor following a 2013 plea deal with federal prosecutors. In an email, Schwartz says his contract with Cohen ended in 2015 and he "is not available for a new one" that is required under a separate regulatory settlement Cohen has reached with the Securities and Exchange Commission.
A spokesman for Cohen had no comment.
Attorneys say the assignment is a plum one; the two-year contract pays between $30 million and $50 million, they say, and it doesn't consume the amount of time and resources spent on high-cost activities like criminal defense work.
"Every big law firm wants this gig because it pays so much and you can assign a junior staffer to do most of the work," said one white-collar attorney with first-hand knowledge of Cohen's activities.
Cohen has never been personally charged with insider trading, but rather with failure to supervise an executive at his firm who was convicted for trading material non-public  information, and is now serving a lengthy prison term.
His old firm, SAC Capital was forced by federal prosecutors to shut down after the criminal plea deal, and under a separate civil settlement with the SEC, Cohen has been barred from managing outside cash for two years for failure to supervise the employee. He is also required to hire a firm to monitor his trading.
Despite the various bans, Cohen is still a dominant force in the markets as he continues to trade his own net worth, estimated at $11 billion.
Heightened regulatory scrutiny since the 2008 financial crisis and subsequent crackdown on insider trading, banks and hedge funds have ramped up their compliance activities. Many settlements reached with regulators have required firms to hire outside monitors for a period of time to assure that firms abide by securities laws.
It's unclear what firm is in the lead to replace Schwartz, the chairman of Guidepost Solutions, and a final decision has yet to be made, said a person with direct knowledge of the matter.
Bracewell LLP was considered a top contender for the Point72 job, but after the departure of former New York City mayor Rudy Giuliani as its founding partner, other firms have made compelling cases for the appointment. Giuliani recently left Bracewell to join  Greenberg Traurig LLP.