Yelp Posts Results Early; CFO to Step Down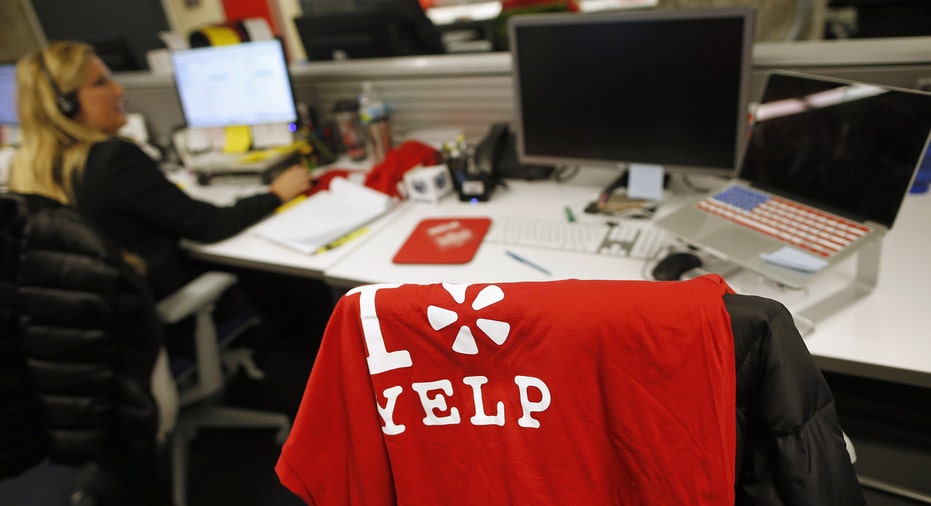 Yelp Inc. on Monday said its chief financial officer was leaving as it reported another quarterly loss, driven by higher spending.
Revenue, however, jumped 40%, bolstered by a 35% increase in revenue from local advertising.
The San Francisco company projects the top-line growth to continue, estimating revenue will reach $154 million to $157 million for the current quarter and $685 million to $700 million for the year. Analysts surveyed by Thomson Reuters project $154.4 million for the quarter and $687.4 million for the year.
With the surprise announce of the results—Yelp had been expected to post results after markets closed—shares made a quick recovery from declines of as much as 13%, but they recently retreated back. In midafternoon trading, the stock was down 11% to $16.06. It has lost more than a third of its value in the past month.
A representative for Yelp said the results were accidentally released ahead of time by its vendor, PR Newswire, and declined to comment further. A conference call with analysts is scheduled for 4:30 p.m. Eastern time.
Chief Financial Officer Rob Krolik, who had joined the company in 2011, is expected to stay until Dec. 15 or when his replacement is hired, the company said.
Founded in 2004, Yelp went public in 2012. Like Facebook Inc., which was also founded in 2004, Yelp makes the bulk of its money by selling advertisements, but it has struggled to remain profitable.
The San Francisco company, which last year called off plans to sell itself, has amassed millions of consumer reviews from restaurants to dentists, hair salons and federal agencies, but its results have faltered. At the same time, tension with Google, which once tried to buy Yelp and is now part of Alphabet Inc., has intensified as Google pushes its own listings. Yelp relies on search engines like Google to attract users.
Over all, Yelp reported a fourth-quarter loss of $22.2 million, or 29 cents a share, compared with a year-earlier profit of $32.7 million, or 42 cents a share. Excluding stock-based compensation and other items, profit was 11 cents a share, compared with 19 cents a year earlier.
Analysts surveyed by Thomson Reuters had projected an adjusted loss of 3 cents a share.
Revenue rose to $153.7 million, in line with the company's projection of $149.5 million to $154.5 million.
Costs, meanwhile, surged 57% to $160.1 million.
Yelp said it had about 20 million unique devices using its app in the quarter, up 38% from the year-ago period but roughly unchanged from the previous quarter. Yelp reported about 66 million average monthly unique visitors on mobile, down from 89 million in the previous quarter and 72 million in the year-ago period, and 75 million on desktop, compared with 79 million in the previous quarter.
By Maria Armental