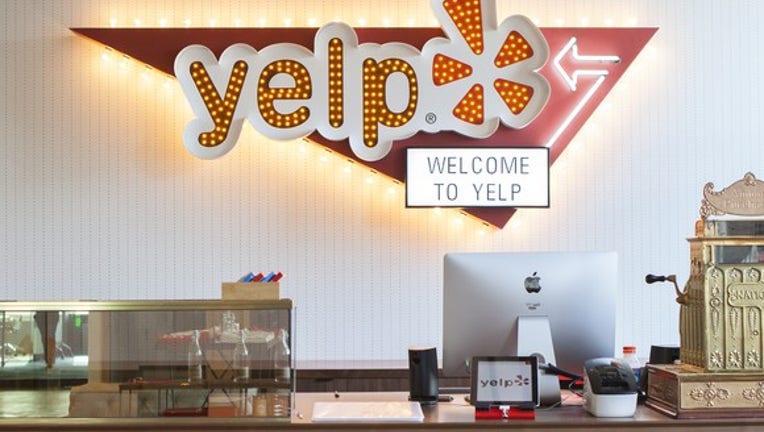 Yelp Inc.(NYSE: YELP)announced first-quarter 2017 results on Tuesday after the market closed, highlighting improved user engagement and accelerating traffic growth on a broad basis.
But shares of the local business review specialist plunged in after-hours trading as it reduced its full-year guidance. Let's take a closer look, then, at what drove Yelp's business as it kicked off the year, and at what investors can expect from the company in the coming quarters.
Image source: Yelp.
Yelp results: The raw numbers
| Metric | Q1 2017 | Q1 2016 | Year-Over-Year Growth |
| --- | --- | --- | --- |
| Revenue | $197.3 million | $158.6 million | 24.4% |
| GAAP net income (loss) | ($4.8 million) | ($15.5 million) | N/A |
| GAAP earnings (loss) per diluted share | ($0.06) | ($0.20) | N/A |
Data source: Yelp.http://www.yelp-ir.com/phoenix.zhtml?c=250809&p=irol-newsArticle&ID=2271513
What happened with Yelp this quarter?
Revenue was in line with Yelp'sguidanceprovided last quarterfor sales of $195 million to $199 million.
On an adjusted (non-GAAP) basis, which excludes items such as stock-based compensation and restructuring costs, net income rose 171.7% year over year to $16.3 million, or $0.19 per diluted share.
Adjusted earnings before interest, taxes, depreciation, and amortization (EBITDA) rose 125.4% to $29.3 million, well above guidance for adjusted EBITDA of $25 million to $28 million.
Total local advertising accounts increased 18% year over year to 143,000 and climbed sequentially from 138,000 last quarter. Note, however, that Yelp is retiring this metric going forward in favor of tracking "paying advertising accounts," which represent "all business accounts from which Yelp recognizes advertising revenue in a given three-month period." Paying advertising accounts increased 17% year over year, to roughly 139,000.
Advertising revenue grew 24% to $177 million.
Transactions revenue increased 25% to $18.1 million, primarily consisting of sales from Eat24.
Other services revenue increased 107% to $2.2 million.
Cumulative reviews grew 26% year over year, to 127 million, up from 121 million last quarter.
App unique devices accessing Yelp via the Yelp app increased 22% year over year to 26 million on a monthly average basis, up from 24 million last quarter.
Roughly 70% of total page views came from app users, who view more than 10 times as many web pages as website users, on average.
84 million unique visitors accessed Yelp by desktop computer on a monthly average basis this quarter, and 73 million visited Yelp through its mobile website.
On April 4, Yelp announced the acquisition of Wi-Fi marketing company Turnstyle Analytics for $20 million in cash.
Yelp continued to steadily wind down sales activities outside the U.S. and Canada in favor of focusing resources on Yelp's core North American business.
What management had to say
Yelp co-founder and CEO Jeremy Stoppelman stated:
Yelp CFO Lanny Baker elaborated:
Looking forward
More specifically, Yelp expects second-quarter revenue of $202 million to $206 million, and adjusted EBITDA of $32 million to $35 million. And for the full year of 2017, Yelp revised its guidance to call for revenue of $850 million to $865 million (down from previous guidance for $880 million to $900 million), and adjusted EBITDA of $130 million to $145 million (down from $150 million to $165 million).
It's also worth noting that while Yelp's top-line performance this quarter was technically in line with its latest guidance -- and though we don't usually pay close attention to Wall Street's demands -- analysts' consensus estimates predicted first-quarter revenue near the high end of Yelp's expected range. Combine that relative under-performance with Yelp's freshly reduced full-year outlook, and with the fact that shares are still up around 31% over the past year as of this writing, and it's no surprise to see Yelp stock pulling back hard right now.
10 stocks we like better than YelpWhen investing geniuses David and Tom Gardner have a stock tip, it can pay to listen. After all, the newsletter they have run for over a decade, Motley Fool Stock Advisor, has tripled the market.*
David and Tom just revealed what they believe are the 10 best stocks for investors to buy right now... and Yelp wasn't one of them! That's right -- they think these 10 stocks are even better buys.
Click here to learn about these picks!
*Stock Advisor returns as of May 1, 2017
Steve Symington has no position in any stocks mentioned. The Motley Fool recommends Yelp. The Motley Fool has a disclosure policy.