Yellen says rate hike likely appropriate this year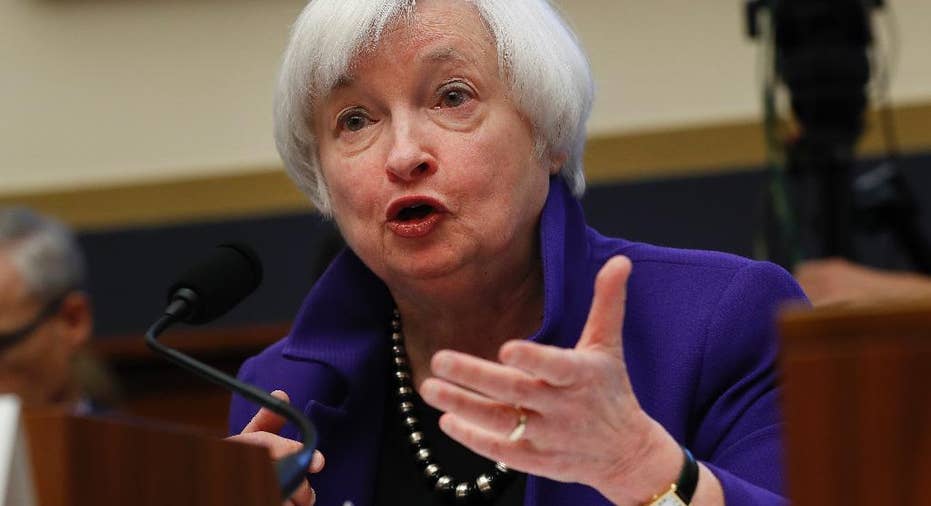 Federal Reserve Chair Janet Yellen said Wednesday that the central bank has no "fixed timetable" for raising interest rates but she believes the economy is ready for a rate hike by the end of the year.
She said during an appearance before the House Financial Services Committee that when the Fed met last week, a majority of her colleagues believed it would be appropriate to raise rates before the end of this year.
The Fed boosted its key policy rate in December 2015 to a range of 0.25 percent to 0.5 percent. But since then, officials have left the rate unchanged. Yellen told the lawmakers that she believed it would make sense to boost the rate again "if things continue on the current path and no significant new risks arise."
Yellen was testifying on the Fed's role in regulating the nation's banking system. She said the financial health of the financial system has strengthened considerably since the 2008 financial crisis, in part because of tougher regulations passed by Congress in 2010.
She said the Fed wants to make sure that the new requirements keep the country's largest banks from failing and destabilizing the entire financial system, while avoiding undue burdens on smaller institutions.
As part of that effort, the Fed is considering easing requirements for annual stress tests for all but the largest institutions.
Under the change the Fed is mulling, all banks with more than $50 billion in assets would still have to undergo annual stress tests to see if they would have a sufficient capital buffer to withstand loan losses in a severe economic downturn. But a concurrent, more detailed review would be dropped for all banks but those with more than $250 billion in assets.
While members of the committee praised this step, many Republican lawmakers complained that the Fed was still not doing enough to alleviate unnecessary regulatory burdens.