Yandex N.V. Is Rightly Excited for the Future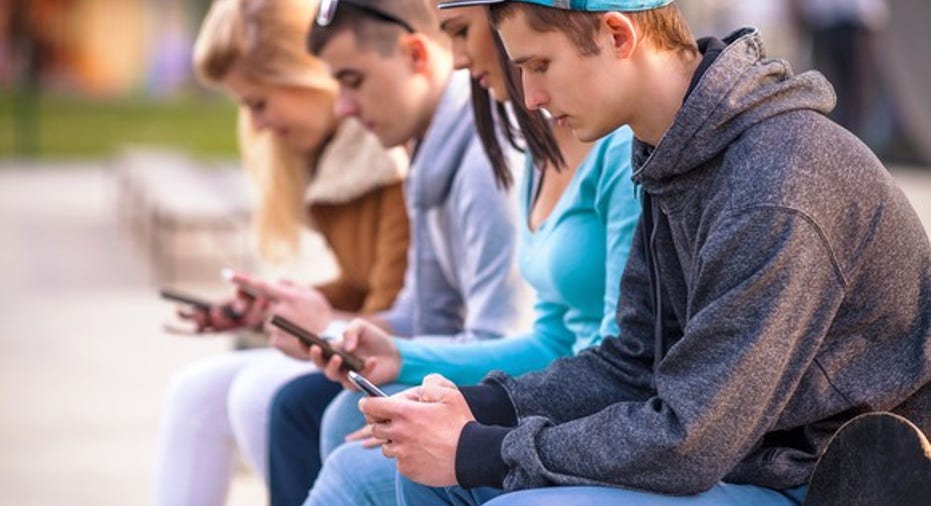 Yandex N.V.(NASDAQ: YNDX)announced exceptional first-quarter 2017 results on Thursday, highlighted by a recent antitrust deal with Google, stabilizing market share in its core search segment, and strong growth from its various other business units.
With shares closing up more than 10% yesterday as the market absorbed the news, let's take a closer look at how the Russian internet search specialist kicked off the year, and at what investors can expect from the company going forward.
Yandex's antitrust settlement with Google should help it take market share on Android in Russia. IMAGE SOURCE: GETTY IMAGES
Yandex results: The raw numbers
| Metric | Q1 2017 | Q1 2016 | Year-Over-Year Growth |
| --- | --- | --- | --- |
| Revenue | 20.652 billion RUR | 16.473 billion RUR | 25.4% |
| Net income | 819 billion RUR | 1,069 billion RUR | (23.4%) |
| Earnings per share (diluted) | 2.54 RUR | 3.31 RUR | (23.3%) |
Figures in Russian rubles.Data source: Yandex N.V.
What happened with Yandex this quarter?
Revenue excluding traffic acquisition costs (ex-TAC) -- which Yandex compares to sales commissions -- increased 28%, to 16.7 billion RUR.
Adjusted net income -- which excludes items like stock-based compensation -- rose 18%, to 3.7 billion RUR.
Adjusted earnings before interest, taxes, depreciation and amortization (EBTIDA) grew 19%, to 6.9 billion RUR.
Yandex's desktop browser share climbed two percentage points to 23% from last quarter, while mobile browser share rose one percentage point sequentially, to 12%.
Search queries in Russia increased 2% year over year.
Revenue on a segment basis included:
23% growth in search and portal revenue, to 18.656 billion RUR.
24% growth from e-commerce, to 1.295 billion RUR.
75% growth in taxi revenue, to 778 million RUR.
54% growth in classifieds revenue, to 371 million RUR.
76% growth in "experiments" revenue, to 326 million RUR, driven by services including KinoPoisk, Yandex.Music, Yandex.Afisha, and Yandex.TV.
Online advertising revenue grew 23% year over year, to 19.515 billion RUR, including 26% growth from Yandex properties, to 14.356 billion RUR, and 17% growth from ad network partners, to 5.159 billion RUR.
Non-advertising revenue grew 77% year over year, to 1.137 billion RUR, primarily driven -- as usual -- by Yandex.Taxi.
Earlier this month, Yandex and the Russian Federal Anti-monopoly Service (FAS) reached a settlement with Google in their antitrust case, through which Google has "agreed to take significant steps to open up its Android platform in Russia."
What management had to say
Yandex CEO Arkady Volozh elaborated:
"Continued investments and innovation in the core search business and our business units are delivering results," added Yandex COO Alexander Shulgin. "I am particularly excited about Yandex.Taxi which delivered 484% growth in rides in Q1."
Looking forward
As it stands, Yandex anticipates full-year 2017 revenue will climb in the range of 17% to 20% year over year, representing an increase to its previous guidance for 16% to 19% growth.Given Yandex's broad-based growth this quarter, its freshly boosted outlook, and its favorable antitrust settlement with Google, Yandex investors have every right to celebrate with shares hovering near 52-week highs today.
10 stocks we like better than YandexWhen investing geniuses David and Tom Gardner have a stock tip, it can pay to listen. After all, the newsletter they have run for over a decade, Motley Fool Stock Advisor, has tripled the market.*
David and Tom just revealed what they believe are the 10 best stocks for investors to buy right now...and Yandex wasn't one of them! That's right -- they think these 10 stocks are even better buys.
Click here to learn about these picks!
*Stock Advisor returns as of April 3, 2017.
Steve Symington has no position in any stocks mentioned. The Motley Fool recommends Yandex. The Motley Fool has a disclosure policy.