Yahoo's Marissa Mayer Not Going Anywhere -- For Now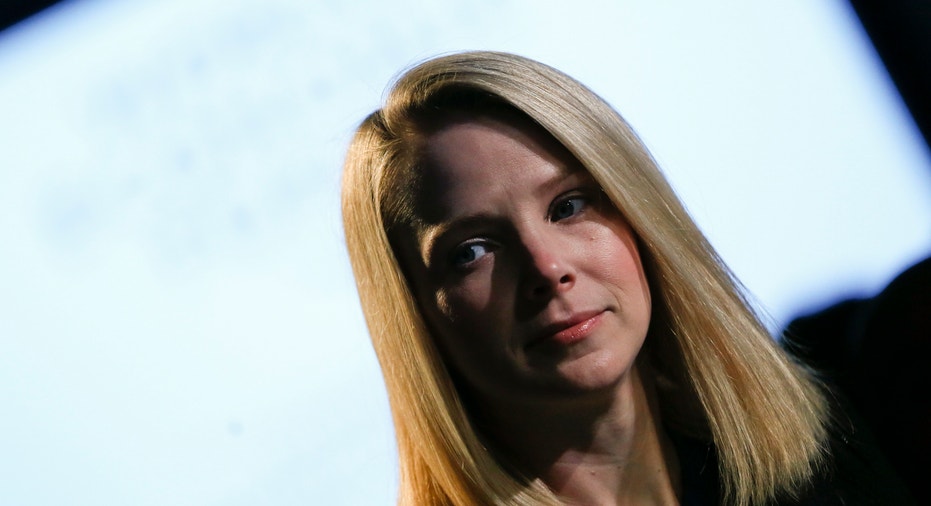 Yahoo! (NASDAQ:YHOO) CEO Marissa Mayer said Monday she plans to stay with the Internet company following its $4.83 billion acquisition by Verizon Communications (NYSE:VZ).
The Verizon deal ends a long sale process for Yahoo, which Mayer has led during a challenging attempt at a turnaround. Yahoo, which will also auction off patents valued at an estimated $1 billion, will join Verizon's AOL subsidiary when the buyout is completed. When news of the agreement became official, Mayer said she expects to see things through.
"I'm incredibly proud of everything that we've achieved, and I'm incredibly proud of our team. For me personally, I'm planning to stay," Mayer wrote in a memo to Yahoo employees. "I love Yahoo, and I believe in all of you. It's important to me to see Yahoo into its next chapter."
Still, her tenure as the top executive overseeing Yahoo could be coming to a close.
In its press release announcing the deal, Verizon did not specify what role—if any—Mayer will have once Yahoo is under Verizon ownership. Likewise, AOL CEO Tim Armstrong, who overlapped with Mayer during their tenures at Google (NASDAQ:GOOGL), said in a letter to employees that executives "will be working closely" with Mayer and rest of Yahoo's leadership team "during the time before close." Verizon expects to complete the transaction during the first quarter of 2017.
According to multiple reports, Mayer could be on her way out. Recode cited sources as saying Mayer would likely leave Yahoo once the deal closes in six to nine months. Also, the Wall Street Journal reported that Mayer likely won't have a prominent role under Verizon, if she assumes any position at all.
Yahoo disclosed in April that Mayer would receive an exit package valued at approximately $55 million if she is terminated without cause or if there's a "change of control" at Yahoo. The bulk of the package comes in the form of accelerated restricted stock and options worth close to $52 million. She is also poised to cash in on a $3 million severance, and Yahoo would cover the cost of health benefits and outplacement.
Mayer's total compensation in 2015 was $36 million, according to Yahoo regulatory filings.