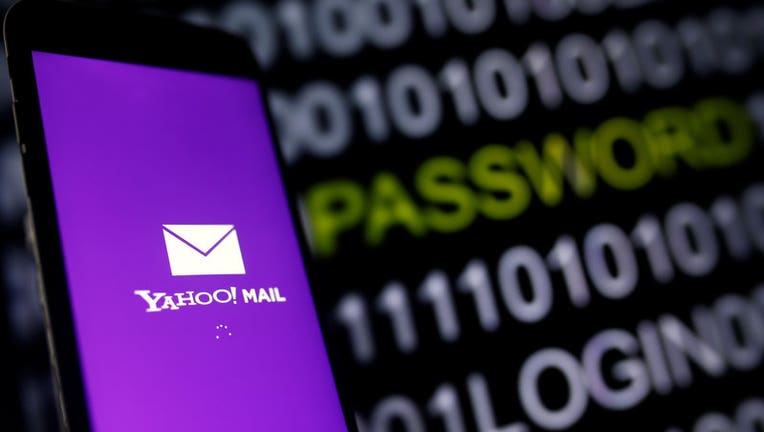 Yahoo reported better-than-expected quarterly adjusted profit on Tuesday, positive news for the beleaguered company whose deal to sell its core business to Verizon Communications has been shaken by a massive data breach.
Verizon's general counsel said last week that the hack, which affected at least 500 million email accounts in 2014, could have a material impact, possibly allowing Verizon to withdraw from the $4.83 billion deal.
Revenue from Mavens - the mobile, video, native and social advertising units that Chief Executive Marissa Mayer touts as its emerging businesses - rose 24.2 percent to $524 million.
Gross search revenue fell 14.1 percent to $752.5 million.
Yahoo's shares were up marginally in extended trading.
Verizon plans to combine Yahoo's search, email and messenger assets as well as advertising technology tools with its AOL unit, which it bought last year for $4.4 billion.
The deal would transform Yahoo into a holding company, with a 15 percent stake in Chinese e-commerce company Alibaba Group Holding Ltd and a 35.5 percent interest in YahooJapan Corp <4689.T> as well as Yahoo's convertible notes, certain minority investments and its non-core patents.4689.T>
The deal is expected to close in early 2017, after which Yahoo plans to change its name and become a publicly traded investment company.
Yahoo's revenue rose 6.5 percent to $1.31 billion in the third quarter ended Sept. 30, beating the average analyst estimate of $1.30 billion, according to Thomson Reuters I/B/E/S.
After deducting fees paid to partner websites, revenue fell to $857.7 million from $1 billion.
Net income attributable to Yahoo rose to $162.8 million, or 17 cents per share, from $76.3 million, or 8 cents per share, a year earlier.
Excluding items, the company earned 20 cents per share, beating the average estimate of 14 cents.
Yahoo said on Friday it would not hold a call or webcast after the release of the results, citing the Verizon deal.
(Reporting by Anya George Tharakan in Bengaluru; Editing by Don Sebastian)