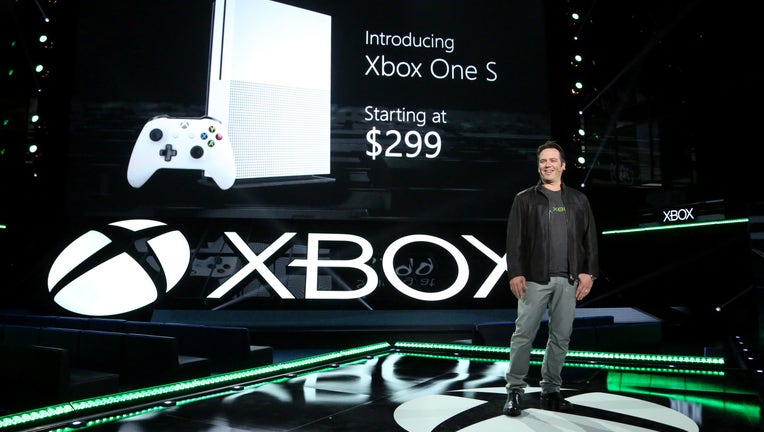 Microsoft (NASDAQ:MSFT) has officially picked a date for the launch of the Xbox One S, as the tech giant looks to gain ground against Sony and its strong-selling PlayStation 4.
Microsoft said Monday the Xbox One S, the newest version of the gaming console, will hit store shelves on Aug. 2. Pre-orders will also arrive on that day. In a memo on Xbox's website, Matt Lapsen, general manager of Xbox devices marketing, said customers should check with their local retailers because early availability will be limited, noting that "demand is high."
Microsoft will initially roll out the 2-terabyte Xbox One S in the U.S. and select international markets. The company previously announced the Xbox One S will come with a choice of 500-gigabyte and 1TB hard drives as well, priced at $299 and $349, respectively. Microsoft said it will provide launch dates for those consoles soon. The 2TB Xbox One S will cost $399.
The Xbox One S is bundled with a wireless controller that will also be sold as a standalone product for $59.99 beginning Aug. 2.
Microsoft touts the Xbox One S as its smallest console ever. It's 40% smaller than Microsoft's current console, the Xbox One, and includes a built-in power supply. New features include Blu-ray disc playback and video streaming in 4K Ultra HD.
More from FOXBusiness.com
All games, accessories and Xbox Live services for the Xbox One are compatible with the Xbox One S.
The Xbox One S will be integrated with Windows 10, which remains a free upgrade for most Windows 7 and Windows 8.1 users until July 29. Among other features, the Xbox Play Anywhere service coming in September will allow gamers to play certain digital titles across Xbox One and Windows 10 devices. Coinciding with the Xbox One S's debut, Microsoft plans to release a major software update for Windows 10 and Xbox.
The launch of the Xbox One S is a key step for Microsoft, as the Redmond, Wash.-based company looks to dethrone Sony as the market leader. Sony's PlayStation 4 has outpaced the Xbox One for eight consecutive months, according to research firm NPD. Xbox One's global sales have totaled an estimated 20 million units since its launch in 2013. The PlayStation 4 hit the 40-million mark in May. Microsoft noted that in June 2016, Xbox One users logged a record 1.2 billion hours.
The Xbox One S will likely beat Sony to store shelves. Sony is said to be readying an updated PlayStation 4, but the company has yet to confirm a release date.
Meanwhile, Microsoft is working on its next-generation Xbox in an effort dubbed Project Scorpio, which is expected to produce a console that supports virtual reality in 2017.