Wynn Resorts points to changes after founder's resignation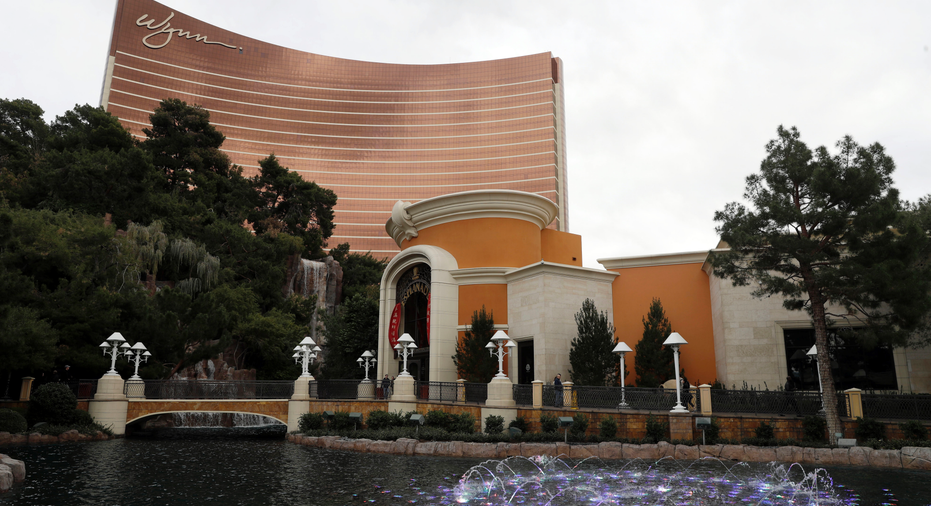 The board of directors and CEO of Wynn Resorts on Wednesday sought to show shareholders they are working to strengthen the casino operator's corporate culture and moving it forward without its founder.
Shareholders gathered in Las Vegas for the company's annual meeting learned of the many corporate initiatives implemented since the resignation of founder Steve Wynn amid sexual misconduct allegations earlier this year. Shareholders asked CEO Matt Maddox about the company's project near Boston, operations in Macau and its political contributions, but none raised questions over the accusations, which Wynn has denied, or the ongoing internal investigation.
"Deep down, there is one simple truth that drives this company every day, it's the 25,000 people that work here," Maddox told investors. "That's what makes this company great because they are focused on excellence. They are focused on paying attention to the customer... and we are committed to making sure that that continues because our guests will return time and time again as long as that simple truth remains."
The initiatives described to shareholders included a new community and culture department, a pay equity study and a six-week paid parental leave policy. The three new female members of the board were also formally introduced.
Company founder Steve Wynn resigned as chairman and CEO after the Wall Street Journal reported in January that several women said he harassed or assaulted them and that one case led to a $7.5 million settlement with a manicurist formerly employed by the company. Other allegations and a settlement with a different employee have since surfaced.
Pat Mulroy, the chairwoman of the internal committee looking into the allegations, told shareholders 114 people have been interviewed and three million documents reviewed as part of the investigation. Mulroy said she expects the investigation to be finished later this year.
"Not only are we looking into the particulars of the allegations that have been raised, but we are also looking at this company with very much of a forward-looking glance," Mulroy told investors. "We are looking at the policies, procedures and protocols and hoping to create best-in-kind structures around preventing or avoiding future discrimination or harassment at this company."
Maddox, responding to an investor's question, quickly quashed the rumored sale of the company's $2.5 billion casino under construction outside of Boston. He also talked about the ongoing project that's transforming a golf course in Las Vegas into a hotel, lagoon and convention space.
He politely responded with "OK. Thank you," to a request from a shareholder to express his gratitude to Steve Wynn.
"I would like to convey my thanks to him as a shareholder for over 10 years, and I've been coming to his resorts for almost 30 years," the man said. "The happiness, the joy, the delight of prosperity as a shareholder that I've enjoyed, I just want to convey that to him."
Groups of shareholders filed lawsuits against members of the board after the sexual misconduct allegations came to light, alleging breach of fiduciary duties. In addition, the company has drawn scrutiny from gambling regulators in Nevada and Massachusetts.
The makeup of the board has changed dramatically over the past three months. Directors Ray Irani and Robert Miller resigned, while John Hagenbuch withdrew his name from Wednesday's board election. Director J. Edward Virtue did not stand for re-election at the meeting, and Alvin Shoemaker has said he will not run for re-election after his current term expires next year.
The five men are named defendants in the lawsuits brought by shareholders. Hagenbuch faced a tough re-election after shareholders advisory firms recommended investors withheld their votes for him. Largest shareholder Elaine Wynn, Steve Wynn's ex-wife, earlier launched a campaign to urge investors to withhold votes for him.
Three women were appointed to the board last month.
"I think changing some of the board is a positive because it's like you get old blood in there and it gets stale," Gary Imbs, a shareholder from Boise, Idaho, said. "So, you need some new blood in there. Is it better? Is it worse? I think it's going to be better. People get complacent. They're getting paid these high salaries, and they feel like they don't have to do anything."
___
Follow Regina Garcia Cano on Twitter at https://twitter.com/reginagarciakNO