WTO chief: If not for body, there would already be trade war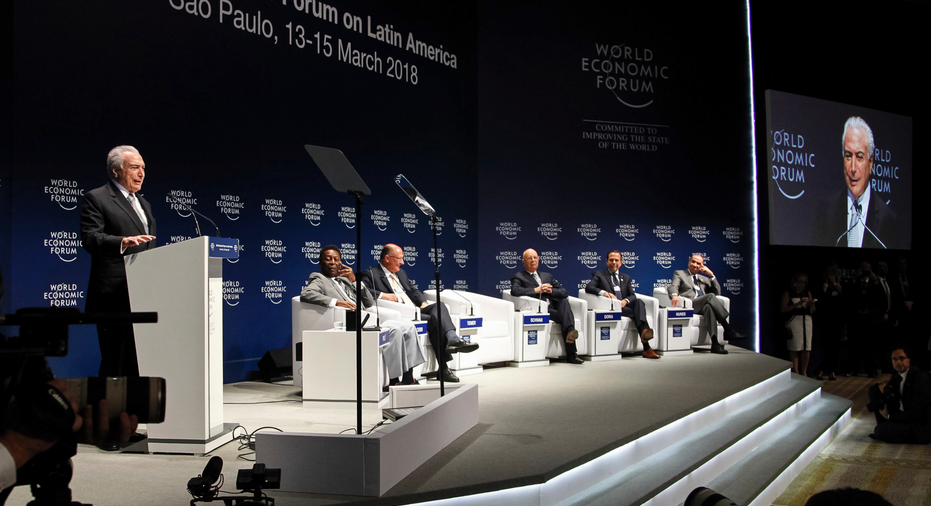 The world would already be in a trade war if not for the World Trade Organization's leadership, the head of the body said Wednesday, defending the organization amid rising concerns that free trade is under threat.
Roberto Azevedo told an audience at the World Economic Forum on Latin America that U.S. President Donald Trump's decision to impose tariffs on steel and aluminum imports has made the WTO more relevant than ever.
There are concerns the American tariffs will lead to it-for-tat reactions from other countries and could set off a trade war. European nations are already threatening to levy tariffs on U.S. goods.
"If it weren't for the WTO, we would already been in a trade war," Azevedo told reporters after a panel on globalization.
Trump has ordered tariffs of 25 percent on imported steel and 10 percent on aluminum, though he has temporarily exempted Canada and Mexico. He has said other countries could be spared if they can convince the U.S. that their exports don't threaten American industry.
Brazilian President Michel Temer warned Wednesday that his country will bring the matter to the WTO if his Latin American nation doesn't achieve a "friendly" solution through negotiations with the U.S.
Brazil could be particularly affected by the new tariffs. After Canada, Brazil is the second-largest source of American steel imports, the vast majority of which are semi-finished products that Brazilian officials argue are vital to the U.S. steel industry.
Temer called the tariffs a "major concern," but he added that Brazil would tread carefully. He said that it would go to the WTO with other affected countries if it necessary.
"Naturally, this collective of countries will give more force to the request," Temer said.
Azevedo has said there is a risk of a trade war, but he expressed confidence Wednesday that the WTO would help resolve the dispute. He said the relevant parties were already speaking.
"I think it's an opportunity for the system to prove once again how important, how necessary it is and that we're up for the task," Azevedo said.
He also took aim at the idea that protectionism — keeping goods out of an economy or using tariffs to make them more expensive than domestic goods — helps save jobs. New technology is responsible for the elimination of about 80 percent of jobs lost in advanced economies, not imports, he said.