Worst Materials Stocks of 2016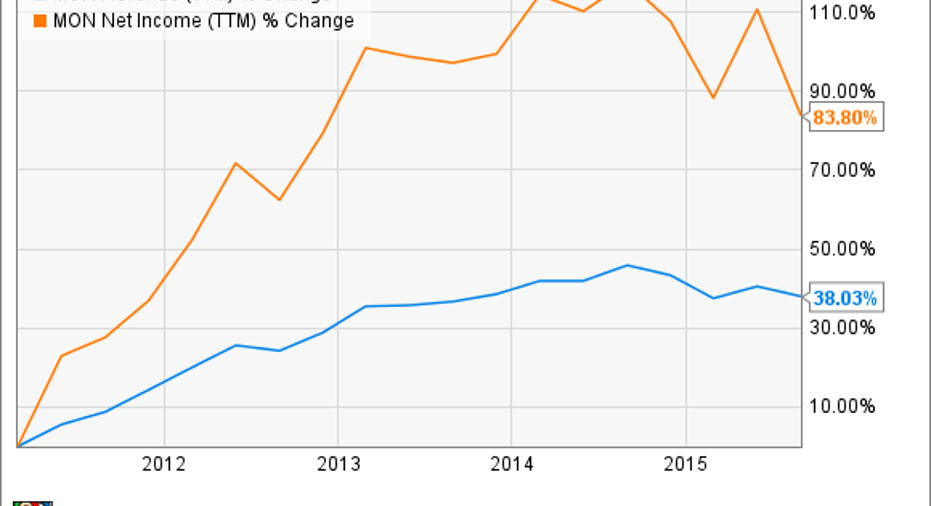 The materials industry is going through one of its biggest disruptions ever with energy, commodities, and agriculture all facing disruptive threats from new technologies and/or foreign producers. In just the last 18 months, we've seen growth industries become poor performers (think energy). The moral of the story? Investors have to be careful about where to invest. Plain and simple.
As we head into 2016, those threats present some major challenges for the three companies below.
United States Steel Corporation 2015 wasn't a good year for United States Steel Corporation , but what's going to make 2016 any better?
The problem last year was that Chinese steel companies were selling product in the U.S. at low prices, resulting in companies like U.S. Steel accusing China of dumping product in the U.S. They've also filed three sets of trade cases with the Department of Commerce; one, steel producers have already won on some corrosive-resistant steel, although that largely came in lower than analystsexpected. Two more are still pending.
The problem is, steel producers are looking for tariffs to save their businesses, but the fundamentals don't look very strong. Debt was $3.5 billion at the end of the third quarter, and the company lost $173 million for that three-month stretch. A lot of improvement is needed for U.S. Steel to add value to shareholders long term, and I wouldn't bet on a recovery now.
Monsanto Company Personal views aside, consumers aren't fond of genetically engineered crops right now, and that's not good for Monsanto Company . You can see below that revenue and earnings have started to drop since mid-2014, and I'm afraid the trend will continue in 2016.
MON Revenue (TTM) data by YCharts.
The challenge for Monsanto isn't proving that its products have value. It does that with higher yields than competitors. The challenge is proving to consumers that genetically engineered products are safe, and no matter what the science says, that's an uphill battle right now.
With shares trading at over 20 times earnings and revenue declining, I don't think Monsanto is in for a good 2016. It'll take a long time to change public sentiment about genetic engineering, and for now, Monsanto is on the wrong side of public affection.
CARBO Ceramics A company playing the line between materials and energy is CARBO Ceramics . The company makes ceramic proppants used in the oil industry to frack oil wells and extract oil.
CARBO Ceramics had a bad 2015, falling 57%, but I think that's just the beginning. Companies who are fracking in the U.S. have only recently stopped expanding production and are putting more and more pressure on suppliers to lower costs. You can see that the result was less revenue in the last 12 months than any time in the last five years, plus a $59 million loss.
CRR Revenue (TTM) data by YCharts.
But the decline in U.S. oil fracking has just begun. 2015 saw many oil producers rely on hedges to survive and even drive increased output, but 2016 is beginning with oil near $35 per barrel, which isn't anywhere close to economical for drilling new wells. When you combine the lower levels of drilling with the price pressure customers will have, it looks like CARBO Ceramics in an even tougher position now than it was a year ago.
There's very little upside for CARBO Ceramics, and I don't think the market fully appreciates how bad conditions in fracking are going to get in 2016. That's why this is a materials stock I would stay far away from.
The article Worst Materials Stocks of 2016 originally appeared on Fool.com.
Travis Hoium has no position in any stocks mentioned. The Motley Fool has no position in any of the stocks mentioned. Try any of our Foolish newsletter services free for 30 days. We Fools may not all hold the same opinions, but we all believe that considering a diverse range of insights makes us better investors. The Motley Fool has a disclosure policy.
Copyright 1995 - 2016 The Motley Fool, LLC. All rights reserved. The Motley Fool has a disclosure policy.