World stocks slump as Trump's tariff vow sparks trade fears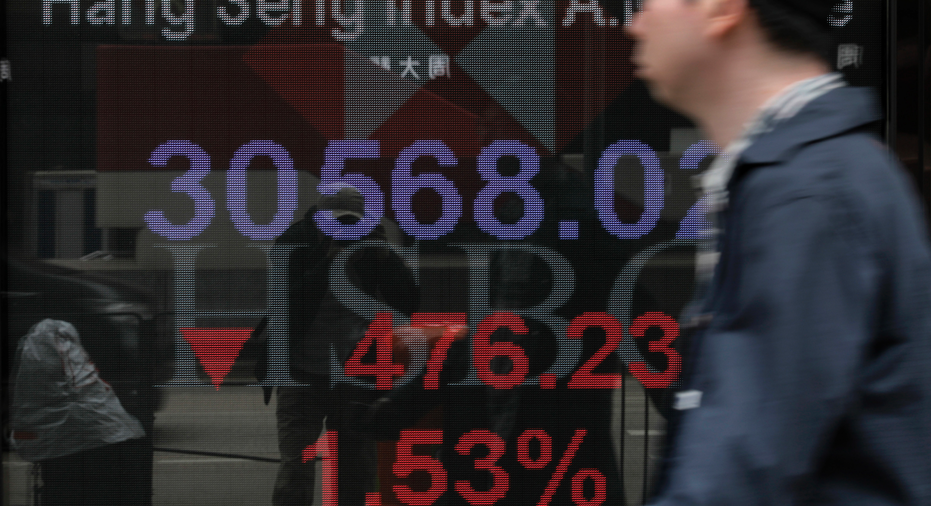 World stock markets posted steep declines Friday, adding to global losses after U.S. President Donald Trump vowed to impose stiff steel and aluminum tariffs, sparking fears of a trade war.
KEEPING SCORE: European shares sank in early trading. France's CAC 40 lost 1.2 percent to 5,197.52 and Germany's DAX shed 1.7 percent to 11,989.37. Britain's FTSE 100 fell 0.6 percent to 7,135.70. Wall Street was poised to open lower. Dow futures were down 0.3 percent at 24,558.00 and broader S&P 500 futures dipped less than 0.1 percent to 2,677.80.
ASIAN SCORECARD: Japan's benchmark Nikkei 225 lost 2.2 percent to close at 21,181.64 and South Korea's Kospi slid 1 percent to end at 2,402.16. Hong Kong's Hang Seng shed 1.5 percent to 30,583.45 and the Shanghai Composite in mainland China fell 0.6 percent to 3,254.53. Australia's S&P/ASX 200 sank 0.7 percent to 5,929.90. Benchmarks in Taiwan and Southeast Asia also lost ground.
TARIFF TROUBLE: In his latest move to follow through on campaign promises of an "America First" trade policy, Trump told industry executives he planned to levy penalties of 25 percent on imported steel and 10 percent on aluminum imports. He said the tariffs would be in place for "a long period of time," though it wasn't immediately clear if certain trading partners would be exempt. The comments renewed investor concerns that increasingly nationalistic governments will impose barriers hurting the global economy and trade.
ANALYST INSIGHT: "Markets are clearly concerned that Trump's move to impose tariffs will spark retaliation from other countries or trade blocs, which could be the start of a trade war," analysts Bas van Geffen and Elwin de Groot of Rabobank wrote in a commentary.
CHINA SESSION: Also on investors' radar is next week's annual session of China's National People's Congress. The meeting of the rubber-stamp parliament's 3,000-plus delegates is mainly ceremonial but China's Communist leaders use it to publicize new initiatives and set the tone for the year's development plans. Investors will be looking to see whether Beijing brings in painful reforms to curb surging debt and overhaul state industry while widening the economy to private competitors.
WEEK AHEAD: Other risk events for the markets include elections and central bank meetings. Italians go to the polls on Sunday in a vote in which the main contenders include parties supporting anti-European, anti-immigration and populist positions. Policymakers at central banks in Europe, Australia, Canada and Japan are set to hold scheduled meetings, though no big changes are expected.
CURRENCIES: The dollar weakened to a fresh 15-month low, slipping to 105.69 yen from 106.24 yen late Thursday. The euro rose to $1.2269 from $1.2263.
ENERGY: Oil prices resumed falling. Benchmark U.S. crude dipped 19 cents to $60.80 a barrel in electronic trading on the New York Mercantile Exchange. The contract lost 65 cents to settle at $60.99 per barrel on Thursday. Brent crude, the international standard, slipped 6 cents to $63.77 a barrel.