World stocks rise on report of US-China trade talks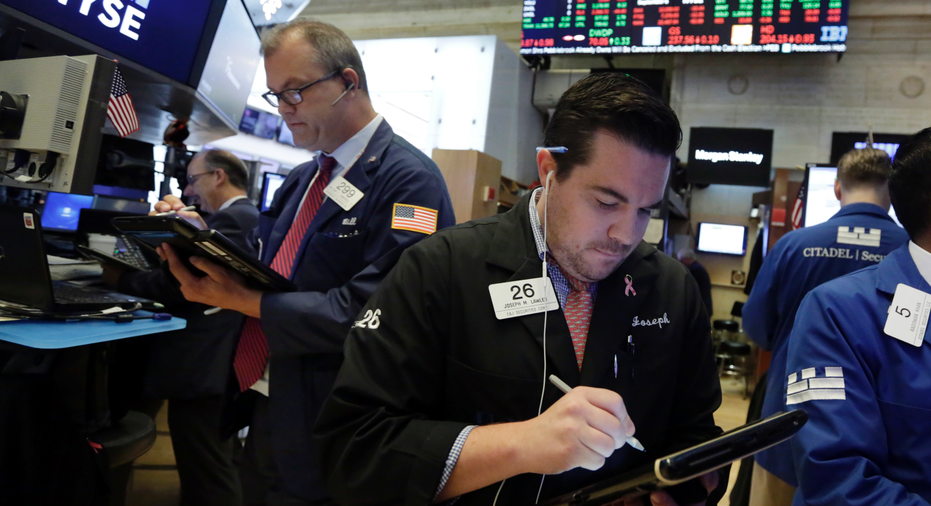 Many global markets climbed Thursday following a report that the U.S. has proposed a new round of trade negotiations with China before going ahead with plans to slap tariffs on $200 billion or more in Chinese goods.
Investors also appeared heartened by an interest rate increase by Turkey that could help ease its currency crisis, while other major central banks in Europe held off major policy changes.
KEEPING SCORE: In Europe, France's CAC 40 gained 0.4 percent to 5,354 while the DAX in Germany added 0.5 percent to 12,089. Britain's FTSE 100 dropped 0.2 percent to 7,296. Wall Street was set for a positive open. Dow and S&P 500 futures both added 0.3 percent.
ASIA'S DAY: Japan's benchmark Nikkei 225 added 1.0 percent to 22,821.32, and the Kospi in South Korea rose 0.1 percent to 2,286.23. Hong Kong's Hang Seng index jumped 2.5 percent to 27,014.49. The Shanghai Composite index rallied 1.2 percent to 2,686.58. Australia's S&P/ASX 200 shed 0.8 percent to 6,128.70. Stocks were higher in Taiwan and Southeast Asia.
US-CHINA TALKS: According to the Wall Street Journal, U.S. officials recently proposed a new round of trade negotiations with China. That would give the Chinese government another chance to address U.S. concerns before the Trump administration imposes bigger tariffs on goods imported from China, the report said. The two countries have already placed new taxes on $50 billion in imports, and the U.S. is threatening higher tariffs on $200 billion in goods and possibly more.
China has vowed to retaliate and has put off accepting license applications from American companies hoping to operate in the country. It has also asked to be allowed to impose sanctions against the United States for failing to abide by a World Trade Organization ruling on anti-dumping measures. The case centers on U.S. trade limits on Chinese products that the U.S. says are sold below market value.
CENTRAL BANKS: Turkey's currency, which has plunged 40 percent this year amid turmoil in emerging markets, rose 3 percent after the central bank raised its key interest rate sharply from 17.75 percent to 24 percent. The European Central Bank agreed to halve its bond-buying stimulus program, as it had said earlier this summer that it would do. The Bank of England held off any changes to its policies as it monitors developments in the Brexit talks this fall.
ENERGY: Oil prices fell after rallying on the Energy Information Administration's announcement that U.S. crude stockpiles fell by more than 5 million barrels last week. Benchmark U.S. crude, which had reached its highest price in two months on Wednesday, dropped 90 cents to $69.47 a barrel. The contract climbed 1.6 percent to settle at $70.37 a barrel in New York. Brent crude, used to price international oils, shed 69 cents to $79.05 a barrel. It added 0.9 percent to $79.74 a barrel in London.
CURRENCIES: The dollar strengthened to 111.45 yen from 111.22 yen. The euro fell to $1.1642 from $1.1632. The Turkish lira was trading at 6.18 per dollar, up about 3 percent on the day.