World stocks heading for best weeks in six ahead of Yellen, Draghi speeches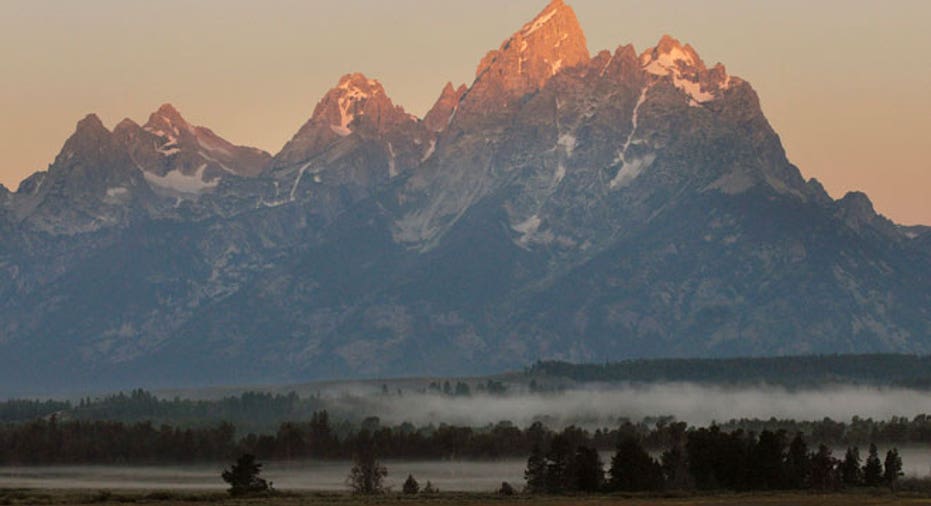 World stocks drifted toward their best week in six on Friday, as a near three-year high in emerging markets shares and a roaring rally in metals bolstered the year's global bull run.
Moves were tight ahead of speeches later by Federal Reserve and European Central Bank heads Janet Yellen and Mario Draghi at one of the highlights of central banking calendar, the Jackson Hole, Wyoming, symposium.
European shares gave up an early push higher though London's FTSE did hold modest gains supported by its heavyweight mining contingent and the pound's fourth straight weekly fall. A weaker sterling flatters the appearance internationally-earned profits.
The dollar meanwhile added to its best week against the Japanese yen in seven as it hovered at 109.64 yen.
The dollar's strength on the day also grounded the high-flying euro which has had another strong week and is now at its highest against the pound in eight years barring sterling's 'flash' crash last October.
"Our current assessment of the overall risk and reward picture keeps us overweight global equities in our tactical asset allocation," UBS Wealth Management chief investment officer, Mark Haefele, said in a monthly note.
"Earnings and economic growth are strong enough, and central bank policy is still sufficiently loose to suggest that, in the absence of a shock, markets are likely to trend higher over the next six months."
Emerging markets have been a strong driver of the global stocks rise this year.
MSCI's 24-country EM index hit a near three year high on Friday. Asia-Pacific shares ended the week 1.6 percent higher, having shrugged off an overnight dip on Wall Street as a rift between U.S. President Donald Trump and Congress over the country's debt level rumbled on.
In a post on Twitter, Trump said Congress could have avoided a legislative "mess" if it had heeded his advice on raising the amount of money the government can borrow, known as the debt ceiling.
Since 1960, Congress has acted 78 separate times to permanently raise, temporarily extend, or revise the definition of the debt limit -– 49 times under Republican presidents and 29 times under Democrat ones.
But the Trump factor is making markets jittery. His latest tweet came after he said on Tuesday that he would be willing to risk a government shutdown to secure funding for a wall along the U.S.-Mexico border.
METALS SHINE
In commodities, oil prices rose on expectations that U.S. production could be hit by what looks set to be one of the strongest hurricanes in more than a decade.
Hurricane Harvey as it has been named, is packing winds of up to 125 miles per hour (200 km per hour), and is forecast to drive a surge in sea levels as high as 12 feet (3.7 meters) and dump up to 35 inches (97 cm) of rain over parts of Texas.
U.S. crude futures rose 0.7 percent to $47.75 a barrel, and global benchmark Brent advanced 0.7 percent to $52.41. They had fallen as much as 2 percent on Thursday as refiners in the path of Harvey shuttered production.
Industrial metals were heading for a dazzling week. Copper remained near a three-year high hit on Thursday on signs of stronger demand in top consumer China while inventories in London warehouses fell.
Nickel which is used in stainless steel was up more than 6 percent for the week and benchmark Chinese iron ore futures were up for an eighth straight week.
Gold  meanwhile was up slightly at $1,287.07 an ounce, heading for a 0.2 percent gain for the week.
(Reporting by Marc Jones Editing by Jeremy Gaunt.)