World shares mixed as markets mull latest Fed statement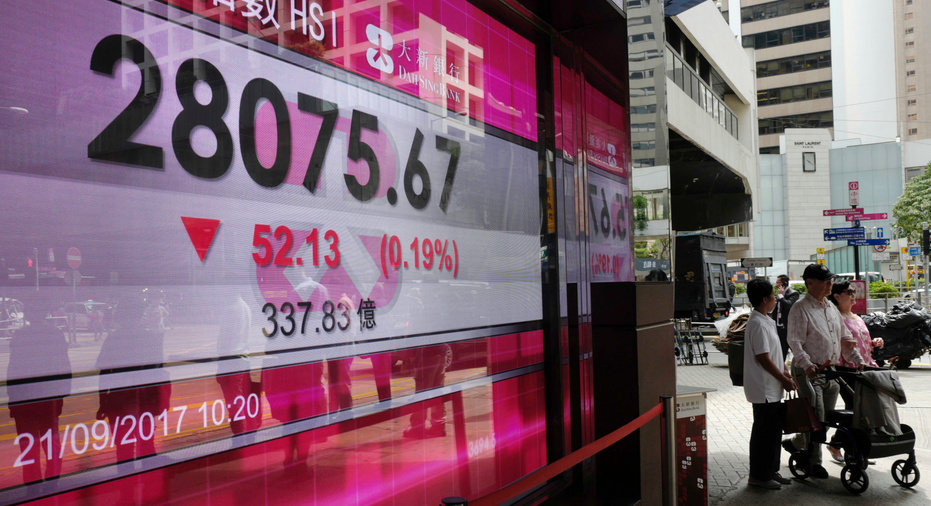 Global stock markets were mixed Thursday as investors digested the latest statements from the U.S. Federal Reserve, which indicated that it remains on course to raise interest rates on several occasions over the coming year.
KEEPING SCORE: In Europe, the FTSE 100 index of leading British shares was unchanged at 7,273 while Germany's DAX was 0.3 percent higher at 12,612. The CAC 40 in France was 0.5 percent firmer at 5,270. U.S. stocks were poised for a steady opening with Dow futures and the broader S&P 500 futures unchanged.
FED IN FOCUS: At their latest meeting, Fed policymakers kept short-term interest rates unchanged but said they still expect one more increase this year and three in 2018, if persistently low inflation rebounds. Since December 2015, the Fed has modestly raised the rate four times. Rates had previously been cut to a record low after the 2008 financial crisis, helping to fuel a multiyear global stock boom. Officials also said they plan to start unwinding the U.S. central bank's $4.5 trillion balance sheet next month by reducing its bond holdings, which will gradually increase long-term borrowing rates. The plans were mostly in line with economist expectations.
INVESTOR INSIGHT: "Even now, despite the Fed effectively forecasting four rate hikes before the end of next year, markets are pricing in only one or two and even then, unconvincingly," said Craig Erlam, senior market analyst at OANDA. "Clearly there is still a lot of convincing to do on the Fed's part, potentially providing in the process plenty of upside for U.S. yields and the dollar."
DOLLAR SPIKE: The dollar did enjoy a spike on the back of the statement. On Thursday, the euro was flat at $1.1893 having traded above $1.20 on Wednesday, while the dollar was up 0.3 percent at 112.53 yen.
JAPAN ON HOLD: Officials at Japan's central bank, meanwhile, made no changes to monetary policy, leaving in place stimulus measures to prop up Asia's No. 2 economy. The decision, which was widely expected, was approved in an 8-1 vote, with one new board member unexpectedly dissenting, saying the measures weren't aggressive enough.
ASIA'S DAY: Japan's benchmark Nikkei 225 added 0.2 percent to close at 20,347.48 as the yen weakened against the dollar, benefiting shares of exporters. But other regional indexes wavered, with South Korea's Kospi slipping 0.2 percent to 2,406.50. Hong Kong's Hang Seng index slipped 0.1 percent to 28,110.33 and the Shanghai Composite in mainland China lost 0.2 percent to 3,357.81. Australia's S&P/ASX 200 fell 0.9 percent to 5,660.40.
ENERGY: Oil futures snapped their rally. Benchmark U.S. crude shed 51 cents to trade at $50.18 a barrel in electronic trading on the New York Mercantile Exchange, while Brent crude, used to price international oils, dropped 43 cents to $56.86 a barrel in London.