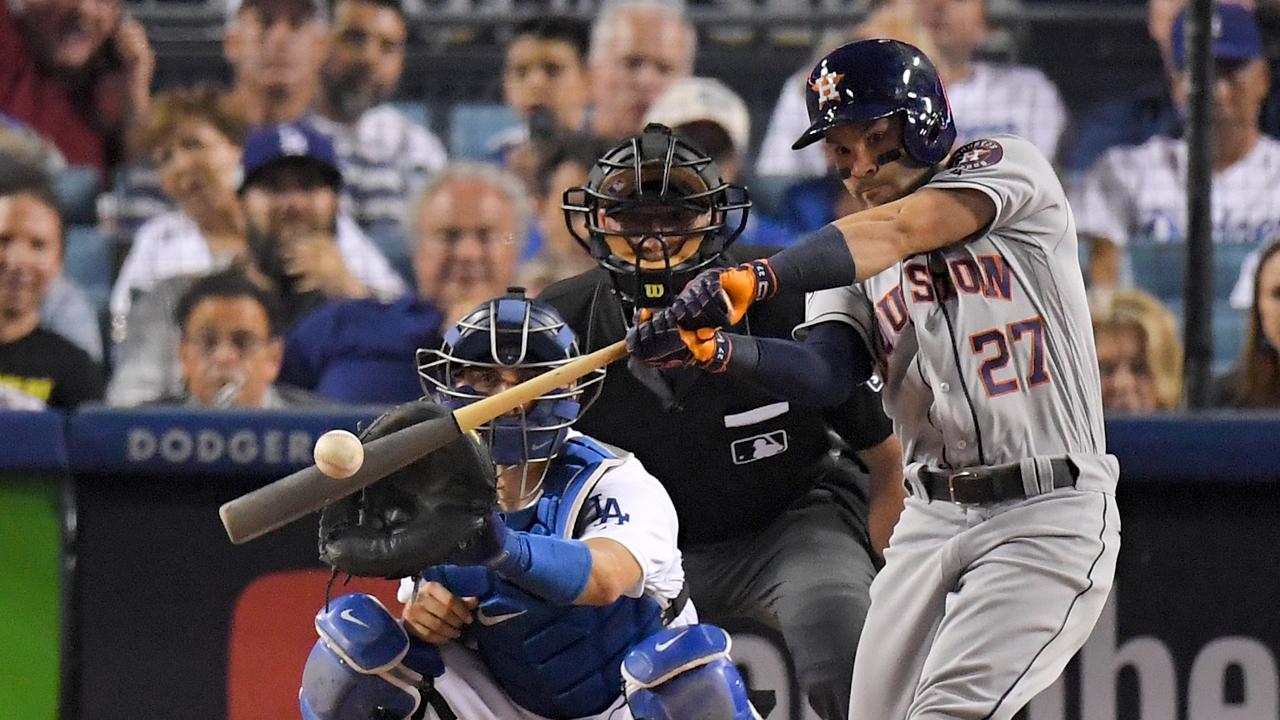 The Fall Classic has turned into an exciting series between one team that hasn't won a championship in 29 years and another who's never won a World Series.
The Los Angeles Dodgers are playing in the World Series for the first time since 1988 and the Houston Astros, who played in one World Series while a member of the National League in 2005 against the Chicago White Sox, are looking to win the first championship in franchise history.
"There's interest. The TV ratings are somewhat up from two years ago. I am not comparing them to last year when you had the Chicago Cubs which was a once every 108 years phenomenon," SportsBusiness Journal editor Daniel Kaplan told FOX Business' Liz Claman.
The series is tied at one game apiece after the Astros won a dramatic game 2 on Wednesday, beating the Dodgers 7-6 in extra innings. Demand for game tickets is at an all-time high driving the third game of the World Series to the most expensive ticket at $2,327, according to TicketIQ.
"Game 7 in L.A. actually it's a $3,000 average price. The most expensive ticket though is $28,000," TicketIQ CEO Jesse Lawrence said on FOX Business' "Countdown to the Closing Bell." "That's the third most expensive World Series game we've ever tracked behind only two last year."
The average ticket price for game 2 in Los Angeles was $1,732 and tonight's game's average is $1,383.
If the World Series goes to seven games, Lawrence said ticket prices will be in line with last year's championship game between the Cleveland Indians and the Chicago Cubs.
"[Last year's] average price for tickets on the day of the game was $4,000. Now keep in mind, half of that ended up being Cubs fans driving from Chicago to Cleveland," he said.
The Dodgers are the third most expensive home World Series ticket averaging an estimated $2,500 behind only the Indians, who averaged $2,700, and the Cubs with a $3,500 average last year, according to TicketIQ.
The L.A. Dodgers face the Houston Astros in game 3 of the World Series tonight on FOX.