World Oil Prices Post Weekly Gains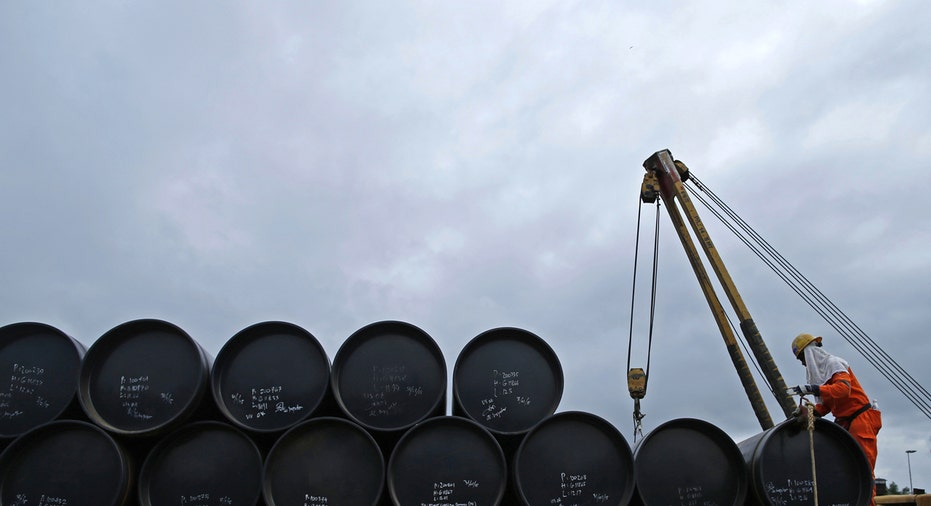 Global oil prices ended Friday's session mixed amid volatile trade as ample global supplies of crude continued to pressure the market.
The December contract for light, sweet crude on the New York Mercantile Exchange, which expires Friday, ended the session little changed at $40.49 a barrel. While Brent jumped over 2% to $45.09.  
For the week, both Brent, the global benchmark, and WTI rose about 1.5% after the U.S. contract dipped to multi-month lows drifting below $40 a barrel earlier in the week.
Analysts at FXTM said that investor sentiment toward crude oil remains weak and this week's relief rally may offer an opportunity for bearish investors to send prices back below $40 a barrel.
Earlier this week, the U.S. Energy Information Administration said domestic crude-oil inventories rose by 252,000 barrels last week, less than expected by the market. However, U.S. oil inventories are near levels not seen for this time of year in at least the last 80 years.
Meanwhile, other major producers such as the members of the Organization of the Petroleum Exporting Countries and Russia have continued to pump crude at a high pace in a bid to defend and win market share. The market is also expecting the return of Iranian exports to the global oil market following the lifting of international sanctions against Tehran.
"Additional oil could reach the market from Iran in the course of the first quarter of 2016, thereby swelling the oversupply," analysts at Commerzbank said in a note to clients. "We regard a quantity of 500,000 barrels a day as realistic, though this should already be priced in and thus pose no additional burden on prices."
U.S. oil drillers cut rigs for the 11th week in the last12 according to Baker Hughes Inc. (NYSE:BHI) removing 10 and bringing the total to 564. The number of rigs drilling for oil in the U.S., which is viewed as a rough proxy for activity in the oil industry, has fallen sharply since oil prices started falling last year.
Gasoline futures rose 1% to $1.30 a gallon, while diesel futures were little changed at $1.35 a gallon.