World markets rise despite Brexit troubles in Britain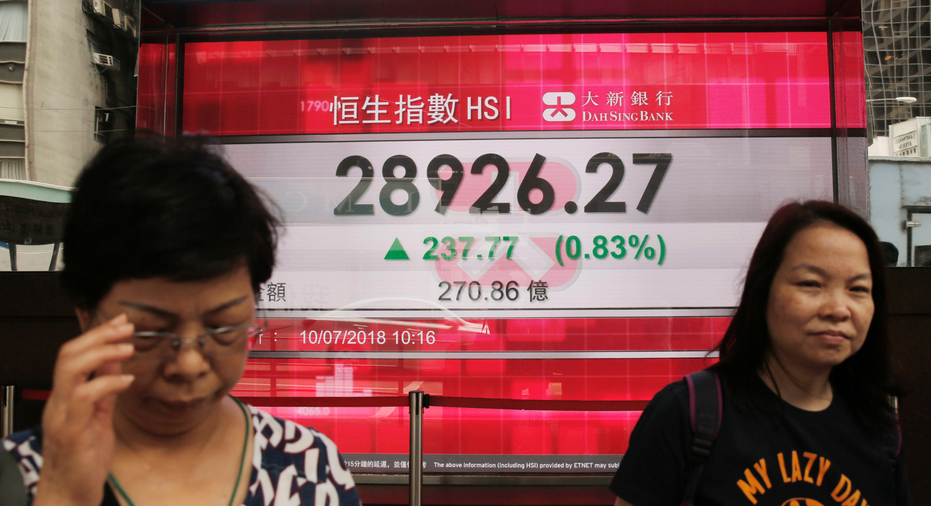 Global stock markets tracked Wall Street higher Tuesday amid waning trade war fears and hopes about the upcoming U.S. corporate earnings reporting season.
KEEPING SCORE: In Europe, France's CAC 40 was up 0.7 percent at 5,435 while the FTSE 100 index of British shares rose 0.2 percent to 7,704. Germany's DAX was 0.7 percent higher at 12,624. U.S. stocks were poised for a solid opening with Dow futures and the broader S&P 500 futures up 0.2 percent.
US OPTIMISM: U.S. stocks posted solid gains Monday, which helped global markets. Investors appear to be optimistic about the upcoming earnings season especially after last Friday's strong jobs report. That backdrop has helped investors put fears of a global trade war to the back of their minds.
ANALYST TAKE: "With the prospect of a positive earnings' season ahead of us, investors seem to have forgotten the threat of further trade tensions so we remain optimistic for the short in equities," said Konstantinos Anthis, Head of Research at ADSS.
ASIA'S DAY: Japan's benchmark Nikkei 225 added 0.7 percent to 22,196.89 and South Korea's Kospi gained 0.4 percent to 2,294.16. The Shanghai Composite index finished 0.4 percent higher at 2,827.63. Hong Kong's Hang Seng dipped less than 0.1 percent to 28,682.25. Australia's S&P/ASX 200 dropped 0.4 percent to 6,258.10.
CHINA INFLATION: China's inflation rate for June, released on Tuesday, rose in line with market expectations. The National Bureau of Statistics announced that the consumer price index was 1.9 percent in June from a year earlier, up from 1.8 percent in May. There was little indication of the impact of rising U.S. tariffs on Chinese products.
ENERGY: Benchmark U.S. crude rose 35 cents to $74.20 a barrel while Brent crude, used to price international oils, 97 cents to $79.04 per barrel.
CURRENCIES: The euro was down 0.4 percent at $1.1709 while the dollar 0.4 percent rose to 111.27 yen.