World Fuel Services Corp Stock Sinks After Earnings Miss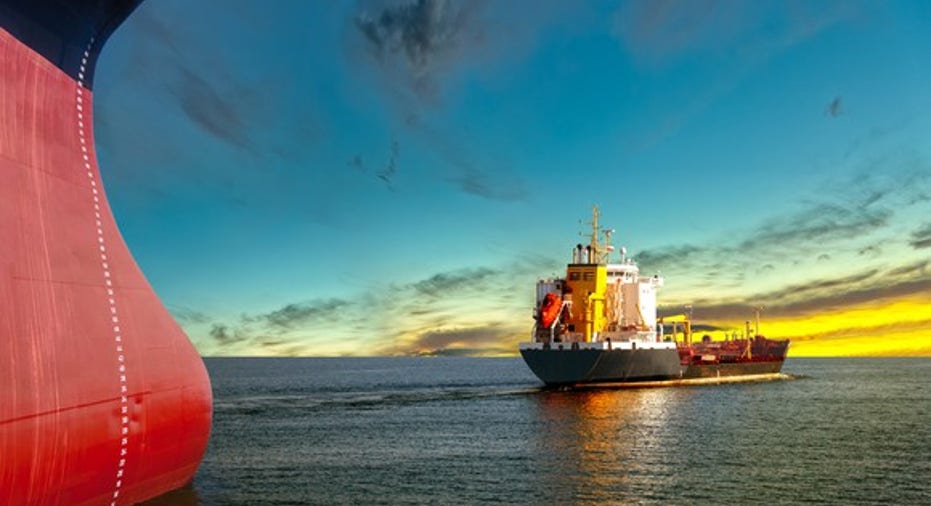 What happened
World Fuel Services(NYSE: INT) stock sank on Wednesday morning, falling more than 14% by 10:45 a.m. EST, after reporting lackluster fourth-quarter results.
So what
The fuel logistics company reported revenue of $7.9 billion, which was up 16% year over year and beat analyst expectations by $320 million. Earnings, however, were a different story. While the company did report adjusted earnings of $25.2 million, or $0.36 per share, that missed the consensus estimate by $0.24 per share and was well below the $60.2 million, or $0.86 per share, it earned in the year-ago quarter. World Fuel Services blamed a challenging year across many of its markets for the poor results.
Image source: Getty Images.
While the company's aviation segment delivered solid quarterly results, with income from operations rising 10.9% year over year to $36.7 million, land and marine were different stories. Income from operations in the land segment plunged 81.2% to just $6.8 million while the marinesegment sank into the red. The marine refueling sector has been under pressure all year due to a rough shipping market. Marine fuel logistics company Aegean Marine Petroleum, for example, noted last quarter that it continued to experience "slowness in the container segment and volatile commodity markets." Those factors drove down Aegean Marine Petroleum's financial results through the third quarter.
While industry conditions were challenging last year, World Fuel Services does see better days ahead. In the press release, CEO Michael Kasbar noted,"We are optimistic about our prospects for 2017 and are focused on executing on our long-term strategy." Furthermore, the company plans to drive additional costs out of its business and has already identified $20 million of annualized savings that it expects to capture this year, which should fuel stronger results. For 2017, the company anticipates that adjusted earnings will be in the range of $2.55 to $2.90 per share. However, at the midpoint earnings would only be about 1% higher than last year and still well off from the $3.05 per share it earned in 2015.
Now what
World Fuel Services is battling through several headwinds as it works toward expanding its reach and becoming a global leader. While the company does expect that its results will improve this year, it still has a long way to go to reclaim its former peak. As compelling as the company believes its strategy is, there are simply better opportunities out there for investors these days.
10 stocks we like better than World Fuel ServicesWhen investing geniuses David and Tom Gardner have a stock tip, it can pay to listen. After all, the newsletter they have run for over a decade, Motley Fool Stock Advisor, has tripled the market.*
David and Tom just revealed what they believe are the 10 best stocks for investors to buy right now... and World Fuel Services wasn't one of them! That's right -- they think these 10 stocks are even better buys.
Click here to learn about these picks!
*Stock Advisor returns as of February 6, 2017
Matt DiLallo has no position in any stocks mentioned. The Motley Fool has no position in any of the stocks mentioned. The Motley Fool has a disclosure policy.