WNBA uses Twitter, FanDuel to extend growth of league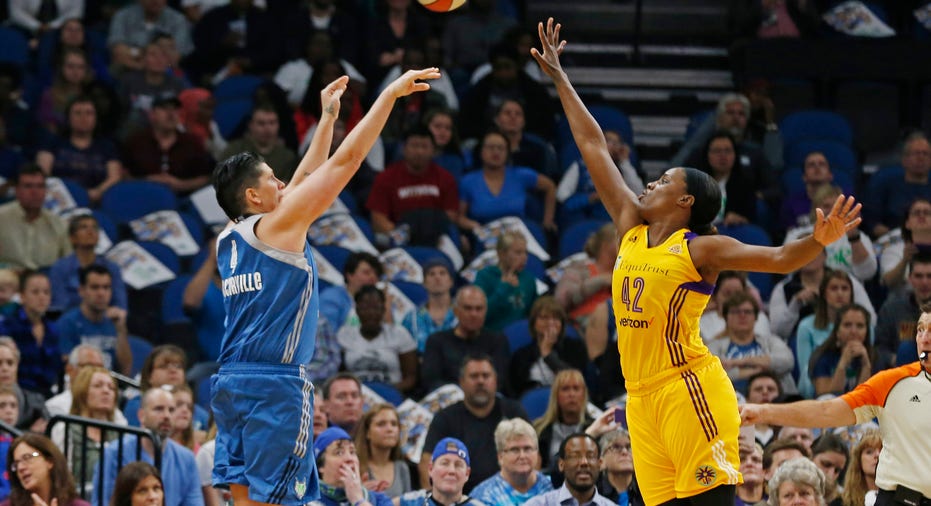 Coming off one of the most successful seasons in WNBA history on and off the court, the league has found ways to try to bring in new fans.
Whether streaming games on Twitter, partnering with FanDuel to offer daily fantasy sports or just having more games on television, the WNBA is growing.
"I think the WNBA is doing a great job using multiple platforms to broaden their audience," ESPN broadcaster Rebecca Lobo said. "I see firsthand how my own kids consume sports, and streaming is the primary option for them. My oldest daughter had her own WNBA Live Access account last year because she wanted to watch different games than what I was watching via my app.
"It's a different world than the one I grew up in watching sports, and I'm glad the WNBA understands that and markets to it."
This year's changes come after the WNBA had its highest attendance in five seasons, record marks for WNBA digital, social media and retail and double-digit growth in television viewership on ESPN.
The season starts on Saturday with defending champion Los Angeles hosting Seattle at 5 p.m. ET on ESPN.
Here's a look at a few initiatives that the WNBA has undertaken heading into its 21st season.
LIVE STREAMS: The WNBA announced last week that it would show 20 games a year on Twitter over the next few seasons. The games on Twitter are exclusive to the social media platform and aren't on local or national TV. Twitter is paying the WNBA an undisclosed amount to stream the games. It's the first women's sport to be live-streamed on Twitter. The inaugural game will be the Dallas Wings against the Phoenix Mercury on May 14.
FANTASY SPORTS: The WNBA is entering the daily fantasy sports market. The league announced a partnership with FanDuel on Thursday — the first time a women's professional sports league will be available in one-day fantasy games. FanDuel will be offering free WNBA contests in which participants can win regular-season courtside tickets and merchandise, among other things. The grand prize fan experience includes courtside seats to the WNBA Finals with a basketball legend. The site will also have its normal offerings of daily fantasy contests in which people can win money by picking a lineup of WNBA players and pitting them against other players.
"We've seen fantasy sports as one of the most engaging ways for fans to interact with the game," WNBA chief operating officer Jay Parry said. "It's in line with our growth strategy and the announcement we made last week with Twitter. We see this as a way to engage with new fans and expose them to excitement to WNBA. We're happy that FanDuel recognized the potential and growing interest in women's sport."
ON-AIR: The WNBA will have more games on television this season with 222 local broadcasts. That's up about 31 percent from last season. NBATV will show 45 contests, four more than last year. ESPN will show 16 regular-season games as well as broadcast the entire playoffs for the second consecutive season.
___
Follow Doug on Twitter at http://www.twitter.com/dougfeinberg