With underwater villas and another ski slope, Dubai chases property dreams despite slowdown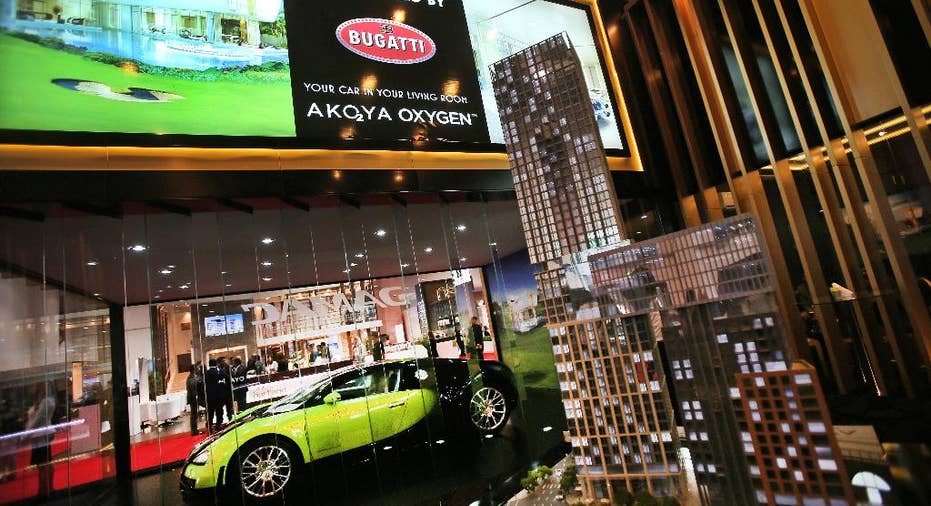 The Mideast metropolis of real estate wonders is at it again.
Dubai developers in recent months have been busily rolling out plans for floating houses with underwater chambers and an even bigger indoor ski slope to top the city's existing one.
A complex of theme parks that includes the region's first Legoland is rising in the Dubai desert. A canal that will boost the amount of sellable waterfront property is being dug under the city's main artery, in view of the world's tallest building. The planet's biggest Ferris wheel is going up too.
But there are signs that Dubai's heady boom-bust-boom property sector is once again cooling.
A ranking of house prices released by London-based property consultancy Knight Frank ahead of the annual Cityscape Global real estate extravaganza, which began Tuesday, found Dubai was the worst performer among 56 global markets.
The firm's index showed Dubai house prices dropped by 12.2 percent over the past year through June. That left homeowners in the emirate faring worse than those in other laggards such as Ukraine, which faces an ongoing separatist insurgency in the east, and cash-strapped Greece.
Dubai's declines were fueled by "weaker demand, a strong U.S. dollar and ongoing cooling measures" such as mortgage limits and higher transaction fees that authorities have implemented to regulate the sector, according to Knight Frank.
A separate report this week from Los Angeles-based property firm CBRE recorded a 6 percent annual sales rate decline through the end of August.
The last time Dubai property prices faltered, they fell hard, plunging by nearly half from their 2008 peak as easy financing dried up and the skyscraper-studded city found itself with far too much supply.
In late 2009, a crisis involving billions of dollars in debt owed by government-backed conglomerate Dubai World and its Nakheel property subsidiary, which built the emirate's famed palm-shaped islands, sent shudders through global markets still edgy from the global financial crisis.
Prices eventually clawed their way back up, helped by Dubai's selection two years ago as the host of the World Expo in 2020.
While some of the projects being touted now harken back to the pre-crisis excess, experts who track the sector say things are different this time around.
"We're definitely not seeing the same amount of volatility as we've seen in the previous cycle," Faisal Durrani, the head of research for real estate consultants Cluttons, told The Associated Press.
His firm recently registered a 3.1 percent drop in average house prices over the past year, and predicted "further weakening" ahead, particularly for suburban-style villas.
Durrani said the local economy is continuing to grow and will need more homes and hotel rooms to accommodate increased numbers of expatriate workers and visitors expected to pour in as the Expo approaches.
Still, the number of properties changing hands has dropped over the past year — another sign that the market is cooling. In July, prominent property broker S&K Estate Agents suddenly shut its doors and filed for bankruptcy, saying that Dubai has "too many agencies without the population and investment to match."
Dubai's developers, though, are determined to press ahead.
That new 1.2 kilometer (3/4 mile) ski slope will be part of a development recently launched by Dubai's ruler that promises to include the world's tallest residential tower and highest restaurant.
For something comparatively more down to earth, developer Damac Properties is offering car-lovers Bugatti-branded villas featuring "stunning design elements and majestic living spaces" inspired by the European supercar. They'll be situated on a Donald Trump golf course designed by Tiger Woods.
___
Follow Adam Schreck on Twitter at www.twitter.com/adamschreck .