Winter Weather Dings U.S. Auto Sales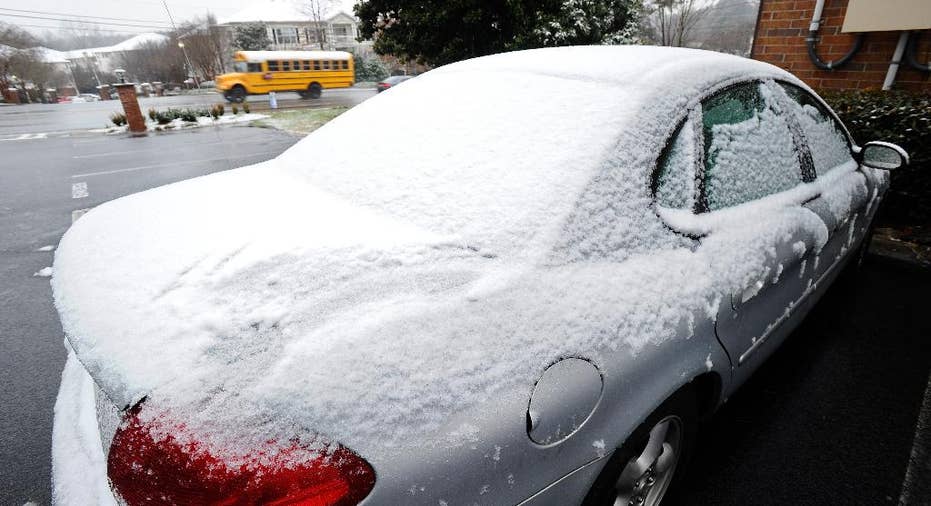 Auto makers posted modest U.S. sales in the first month of the year as fewer selling days and heavy snow kept car shoppers from dealerships.
Still, auto makers are poised to record their highest rate of sales for the month in a decade. The seasonally adjusted annualized rate of sales is projected to reach 16.8 million units for January, up from 16.7 million a year before and the highest rate since 2006, according to J.D. Power & Associates and LMC Automotive. General Motors pegged the SAAR for light vehicles at 17.5 million units.
Consumers continue to drive larger, pricier vehicles off the lots, and Kelley Blue Book estimates the average transaction price for new vehicles in January grew 2% to $34,112. The car researching firm said all auto makers posted year-over-year increases, except for Volkwagen, which continues to be dragged by its diesel emissions scandal.
GM reported sales edged up 0.5% to 203,745 vehicles. The Detroit auto maker said the Chevrolet Silverado and GMC Sierra posted a combined 7% increase in total sales.
Ford Motor light vehicle sales slumped 2.8% to 172,478. Still, Ford brand SUVs saw their best start to the year since 2004 and Edge sales bounded up 26%.
Fiat Chrysler Automobiles posted a 6.9% rise to 155,037 vehicles sold in January, extending the Italian-U.S. automaker's sales gains streak to 70 months. Jeep sales jumped 15% to the brand's best-ever for the month. The Ram pickup truck also registered its best January sales.
Nissan sold 105,734 vehicles, a 1.6% increase from the month last year, propelled by sales of crossovers, trucks and SUVs, which rose 18% to a January record.
John Humphrey, senior vice president of the global automotive practice at J.D. Power, said Winter Storm Jonas dented retail sales 30%--or 15,000 new vehicles--on the East Coast.
"Despite the storm, we're still seeing a strong month," he said, noting those sales will likely be recovered in February.
Besides the storm battering sales one weekend, January had 24 selling days versus 26 in the month last year.
The month follows a year in which auto makers reported their strongest annual U.S. sales ever with 17.5 million cars and light trucks sold, taking a major boon from cheap fuel and low interest rates.
LMC Automotive forecast 17.8 million light vehicles will be sold in 2016.
"We expect 2016 to be another record year, but all eyes will be tracking the expected slower growth rate as the year progresses," said Jeff Schuster, senior vice president of forecasting at LMC Automotive. "All brands will not be able to grow as they have over the past few years, creating a higher level of competitive intensity and pressure on each brand."
Write to Anne Steele at Anne.Steele@wsj.com