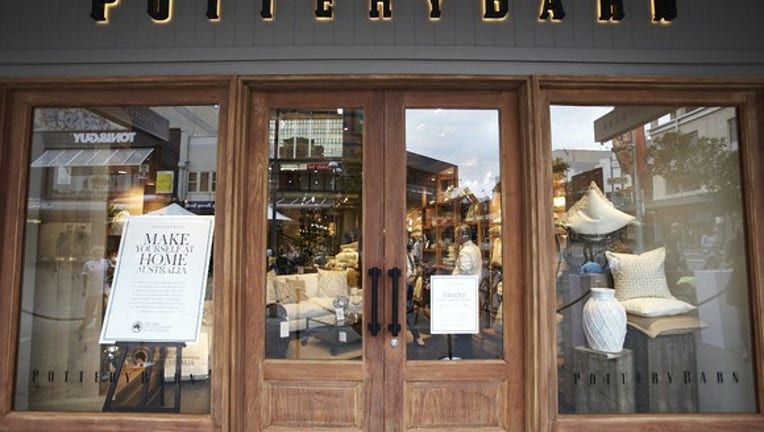 Image source: Williams-Sonoma.
Williams-Sonoma(NYSE: WSM)reported fiscal third-quarter 2016 results Thursday after the market close, and shares of the home-furnishings retailer are down around 4% in after-hours trading as a result. But that's not to say investors should be displeased with its performance over the past three months. Let's take a closer look at what's driving Williams-Sonoma as we head into the holiday season.
Williams-Sonoma results: The raw numbers
Data source: Williams-Sonoma.
What happened with Williams-Sonoma this quarter?
Both revenue and earnings fell within Williams-Sonoma's guidance ranges, which called for revenue of $1.235 billion to $1.285 billion and diluted earnings per share of $0.75 to $0.80.
Revenue included 3.3% growth in e-commerce sales, to $649 million, representing 52.1% of total revenue, partially offset by a 1.2% decline in retail revenue, to $597 million.
Comparable-brand revenue declined 0.4% -- once again below guidance forgrowth of 0% to 4%, including:
a 4.6% year-over-year decline in comparable-brand sales at Pottery Barn
0.1% growth at Williams-Sonoma
12% growth at West Elm
a 1% decline at Pottery Barn Kids
a 10.9% decline at PBteen
Repurchased 771,327 shares of common stock for roughly $39 million, or an average cost of $50.56 per share.
That leaves $447 million remaining under Williams-Sonoma's current repurchase authorization.
Gross margin improved to 36.8%, up from 36.6% in the same year-ago period and 35.4% last quarter.
Based on generally accepted accounting principles (GAAP), operating margin fell 20 basis points year over year, to 8.8%.
On an adjusted (non-GAAP) basis, which excludes severance-related reorganization charges, operating margin was 8.9%.
Inventories declined 3.5% year over year, to $1.064 billion.
What management had to say
Williams-Sonoma CEO Laura Alber stated:
Looking forward
For the fourth quarter, Williams-Sonoma expects revenue of $1.57 billion to $1.65 billion, a change in comparable-brand revenue of negative 1% to positive 4%, and diluted earnings per share of $1.45 to $1.55.
As such, for the full fiscal-year 2016, Williams-Sonoma reduced its guidance slightly to call for revenue of $5.07 billion to $5.15 billion (down from $5.075 billion to $5.225 billion previously), comparable-brand revenue growth of 1% to 2% (down from 1% to 4%), and adjusted diluted EPS of $3.35 to $3.45 (a reduction from the top end of prior guidance of $3.35 to $3.55).
Alber elaborated: "Although the current environment is less certain, we remain focused on what we can control, and we are confident that the ongoing progress on our strategic initiatives will improve service for our customers and will drive long-term sustainable profitable growth for our shareholders."
For what it's worth, these results are eerily similar to those laid out by Williams-Sonoma three months ago -- namely, as it delivered as promised, made progress against its strategic initiatives, and tempered forward expectations in the face of a tough retail environment. Considering the latter can't persist forever, Williams-Sonoma should be well positioned to emerge a stronger company over the long term.
10 stocks we like better than Williams-Sonoma When investing geniuses David and Tom Gardner have a stock tip, it can pay to listen. After all, the newsletter they have run for over a decade, Motley Fool Stock Advisor, has tripled the market.*
David and Tom just revealed what they believe are the ten best stocks for investors to buy right now and Williams-Sonoma wasn't one of them! That's right -- they think these 10 stocks are even better buys.
Click here to learn about these picks!
*Stock Advisor returns as of November 7, 2016
Steve Symington has no position in any stocks mentioned. The Motley Fool recommends Williams-Sonoma. Try any of our Foolish newsletter services free for 30 days. We Fools may not all hold the same opinions, but we all believe that considering a diverse range of insights makes us better investors. The Motley Fool has a disclosure policy.