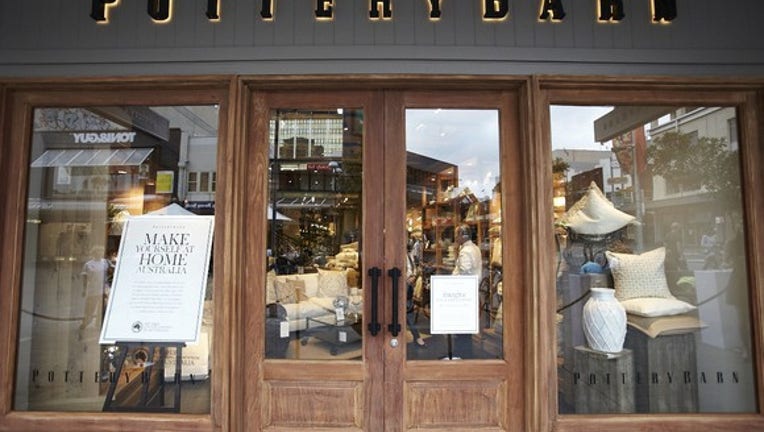 Williams-Sonoma (NYSE: WSM)announced strong first-quarter 2017 results on Wednesday after the market closed. After initially climbing more than 8% on the news, shares of the home-furnishings retailer drifted lower, to fall a modest 1% as the company reaffirmed its full-year guidance.
Let's take a closer look at how Williams-Sonoma kicked off the year, as well as what investors can expect from the company going forward.
IMAGE SOURCE: WILLIAMS-SONOMA/POTTERY BARN.
Williams-Sonoma results: The raw numbers
| Metric | Q1 2017 | Q1 2016 | Year-Over-Year Change |
| --- | --- | --- | --- |
| Revenue | $1.112 billion | $1.098 billion | 1.2% |
| GAAP net income | $39.6 million | $39.6 million | N/A |
| GAAP earnings per diluted share | $0.45 | $0.44 | 2.3% |
DATA SOURCE: WILLIAMS-SONOMA.
What happened with Williams-Sonoma this quarter?
On an adjusted (non-GAAP) basis -- which adds perspective by excluding severence-related charges and the tax impact of adopting new accounting rules over the past year -- earnings were $0.51 per share, down from $0.53 per share in the same year-ago period.
These results compared favorably to Williams-Sonoma's guidance, which called for revenue of $1.085 billion to $1.120 billion and earnings per share (EPS) of $0.45 to $0.50.
E-commerce revenue climbed 0.7% year over year, to $581 million, while retail net revenue rose 1.8%, to $531 million.
Comparable-brand revenue increased 0.1% -- versus guidance for comps to be in the range ofnegative 1% to positive 2%-- including:
a 1.4% decline at Pottery Barn
3.2% growth at Williams Sonoma
6% growth at West Elm
a 5.7% decline at Pottery Barn Kids
a 14.3% decline at PBTeen
Repurchased 764,543 shares for $38 million, or an average cost of $50.16 per share. That left $372 million remaining under Williams-Sonoma's current repurchase authorization.
What management had to say
Williams-Sonoma CEO Laura Alber stated:
Looking forward
For the fiscal second quarter, Williams-Sonoma anticipates revenue of $1.195 billion to $1.23 billion, assuming comparable-brand revenue growth of 2% to 5%. That should result in EPS in the range of $0.55 to $0.61. By comparison, investors were expecting earnings near the high end of that range on revenue of just $1.19 billion.
For the full fiscal year of 2017, Williams-Sonoma reiterated its previous guidance for revenue of $5.165 billion to $5.265 billion, which still assumes comparable-brand revenue growth of 1% to 3%. Williams-Sonoma also continues to expect adjusted full-year earnings of $3.45 to $3.65.
In the end, apart from the improvement at Pottery Barn, where comps declined 4.1% last quarter,there were no big surprises from Williams-Sonoma in this report -- and that's fair enough considering the company continues to operate in a relatively difficult retail environment. As long as Williams-Sonoma keeps achieving modest top-line growth, while making progress on its supply chain and operational efficiency initiatives, I think investors should be pleased with where it stands.
10 stocks we like better than Williams-SonomaWhen investing geniuses David and Tom Gardner have a stock tip, it can pay to listen. After all, the newsletter they have run for over a decade, Motley Fool Stock Advisor, has tripled the market.*
David and Tom just revealed what they believe are the 10 best stocks for investors to buy right now... and Williams-Sonoma wasn't one of them! That's right -- they think these 10 stocks are even better buys.
Click here to learn about these picks!
*Stock Advisor returns as of May 1, 2017
Steve Symington has no position in any stocks mentioned. The Motley Fool recommends Williams-Sonoma. The Motley Fool has a disclosure policy.