Williams-Sonoma 2Q Earnings In-Line with Estimates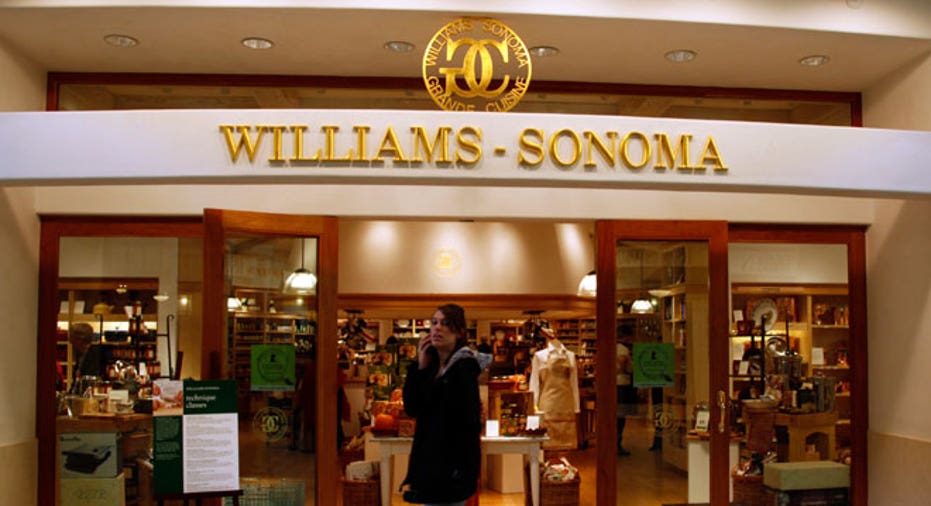 Williams-Sonoma Inc. issued guidance for the current quarter that mostly missed Wall Street estimates as the home-goods retailer reported its earnings rose 5.8% on better-than-expected revenue growth for the three months ended in August.
Shares fell 5.7% to $78.40 in recent after-hours trading.
For the current quarter, Williams-Sonoma forecast per-share earnings of 68 cents to 73 cents and revenue of $1.19 billion to $1.22 billion. Analysts polled by Thomson Reuters expected per-share profit of 75 cents and revenue of $1.22 billion.
Chief Executive Laura Alber said that as anticipated during the latest quarter Williams-Sonoma "incurred incremental supply-chain costs primarily associated with the West Coast port disruption to restore our in-stock inventory levels."
Earlier this year, some of the company's product categories were hurt by low inventories as a result of the West Coast port disruption.
For the quarter ended Aug. 2, comparable brand revenue—which includes sales at stores, excluding recently opened or closed ones, and e-commerce sales—rose 6.3% as growth of 6.4% at Pottery Barn and 16% at West Elm helped offset a decline of 0.3% at its namesake brand.
The company has faced increased competition in a crowded sector from rivals such as Restoration Hardware Holdings Inc. and Crate & Barrel.
Overall, Williams-Sonoma reported a profit of $53.7 million, or 58 cents a share, up from $50.7 million, or 53 cents a share, a year earlier. Revenue increased 8.5% to $1.13 billion.
The company expected per-share profit of 53 cents to 57 cents and revenue of $1.09 billion to $1.11 billion.
Operating margin fell to 7.4% from 8.2%. Overhead costs grew 8.9%.
E-commerce net revenue increased 9.1% to $569.9 million and comprised 51% of total company net revenue.
Retail net revenue grew 7.9 % to $557.1 million.
Williams-Sonoma also affirmed its annual outlook.
(By Tess Stynes)