Williams Companies Inc. Pivots Again, Setting a New Long-Term Strategy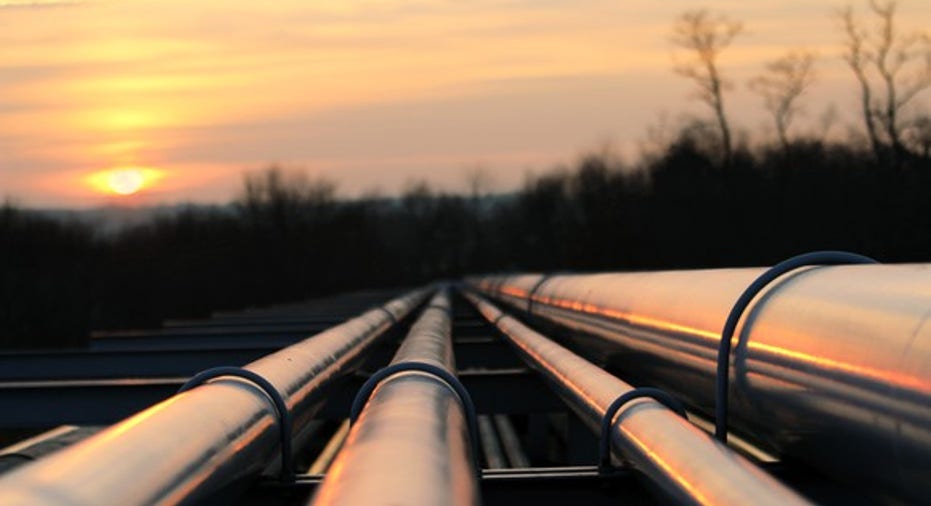 Image source: Getty Images.
For the fourth time in the past two years, Williams Companies (NYSE: WMB) has unveiled a new path forward. Like many of its other strategies, this one will significantly increase its ownership in master limited partnershipWilliams Partners (NYSE: WPZ). However, this time the company is taking a slightly different approach, which it hopes will permanently reposition the franchise for long-term sustainable growth.
Drilling down into the plan
Williams Companies' latest strategy has the following six objectives:
Simplify the structure
Strengthen Williams Partners' distribution coverage
Enhance the credit profile of both companies
Improve Williams Partners' cost of capital
Remove Williams Partners' need to access the public equity markets
Optimize the asset portfolio
To achieve these aims, Williams Companies has agreed to permanently waive its incentive distribution rights (IDRs) and convert its general partner interest into a non-economic interest. In exchange, Williams Partners will send it 289 million units, which will increase Williams' ownership interest in its MLP to 72%. This step will eliminate the lucrative IDRs that Williams Partners had to pay its parent, which were a hindrance to growing the payout. It also levels the playing field by giving outside investors in Williams Partners the same economic interest in the MLP's distributable cash flow as Williams.
Next, both companies reset their payouts to new levels. Williams Partners will reduce its quarterly distribution 29% while targeting 5% to 7% increases over the next several years. The reset level will increase the MLP's distribution coverage ratio to a more comfortable 1.2 times this year while projecting healthy 1.1 times coverage in future years. Meanwhile, Williams Companies will increase its dividend 50%, while targeting 10% to 15% annual growth over the next several years. Even with that generous pay raise, Williams expects 1.3 times dividend coverage this year, with the ability to maintain at least 1.1 times coverage in future years. This announcement marks a stark reversal of the dividend plan Williams outlined at the end of the third quarter, when Williams Companies slashed its payout 68.8% while preserving the payout at the MLP, with the intentions of restarting growth at both companies in 2018.
Williams Companies also announced that it would issue equity to purchase even more units of its MLP. It has already priced a public offering of 65 million shares at $29 per share, which should raise $1.9 billion. The company will use that cash to purchase approximately 52 million more units of its MLP.
Finally, Williams Partners intends to sell more than $2 billion of assets in the near term. These monetizations include the previously announced Geismar process as well as additional assets that don't fit within the company's core operations.
Image source: Getty Images.
Haven't we seen this all before?
Today's announcement is very similar to Williams Companies' initial strategic plan announced in May 2015. At that time, the company intended to acquire all of the outstanding units of Williams Partners that it did not currently own. That deal was expected to support 10% to 15% annual dividend growth at Williams while also simplifying its corporate structure, lowering the cost of capital, and improving its credit metrics.
Williams, however, abandoned that deal when rival Energy Transfer Equity (NYSE: ETE) came calling with an ill-fated cash and stock merger a couple of months later. When that deal fell apart earlier this year, Williams took the first step back toward that initial strategy by unveiling a plan to reinvest a substantial portion of the income it received from Williams Partners into new units. Many analysts viewed that decision as the first step toward an eventual consolidation transaction like the one announced today.
Where today's deal differs from the original one is that Williams Companies is not gobbling up all of Williams Partners' outstanding units. Instead, it has chosen to maintain two separate publicly traded entities for strategic purposes. This strategy gives the company the flexibility to use two different currencies for financing with Williams Companies potentially using its stock to acquire other C corps while Williams Partners' units could be used to buy MLPs.
It is a similar strategy to the one employed by Plains All American Pipeline (NYSE: PAA) and Plains GP Holdings (NYSE: PAGP). Last July, Plains All American Pipeline agreed to issue 245.5 million units to Plains GP Holdings in exchange for permanently eliminating the IDRs and other economic rights. While that dual structure provides the franchise with maximum flexibility, it was also in contrast to other consolidation transactions in the sector in recent years. For example, MLPs Enterprise Products Partners (NYSE: EPD), Magellan Midstream Partners (NYSE: MMP), and Buckeye Partners (NYSE: BPL) all acquired their general partners. Meanwhile, the opposite occurred at Kinder Morgan (NYSE: KMI) and Targa Resources (NYSE: TRGP), which both chose to roll up their MLPs under the corporate banner. Thus far, the pure-play MLP model has worked the best, which leaves some questions as to whether the dual pathway selected by Williams is the best option.
Investor takeaway
Williams Companies seems to have finally settled on a new long-term strategy. However, the playbook it has chosen to follow is relatively untested given that Plains just closed its simplification transaction in November. That's a risk Williams appears willing to take because it values the flexibility of the dual structure. That said, the company needs this strategy to work so that it can put its past failures in the rearview mirror and focus on delivering sustainable growth over the long term.
10 stocks we like better than Williams Companies When investing geniuses David and Tom Gardner have a stock tip, it can pay to listen. After all, the newsletter they have run for over a decade, Motley Fool Stock Advisor, has tripled the market.*
David and Tom just revealed what they believe are the 10 best stocks for investors to buy right now... and Williams Companies wasn't one of them! That's right -- they think these 10 stocks are even better buys.
Click here to learn about these picks!
*Stock Advisor returns as of January 4, 2017
Matt DiLallo owns shares of Enterprise Products Partners and Kinder Morgan and has the following options: short January 2018 $30 puts on Kinder Morgan and long January 2018 $30 calls on Kinder Morgan. The Motley Fool owns shares of and recommends Kinder Morgan. The Motley Fool recommends Enterprise Products Partners and Magellan Midstream Partners. The Motley Fool has a disclosure policy.