William-Sonoma 1Q Profit Climbs to Record on Web Sales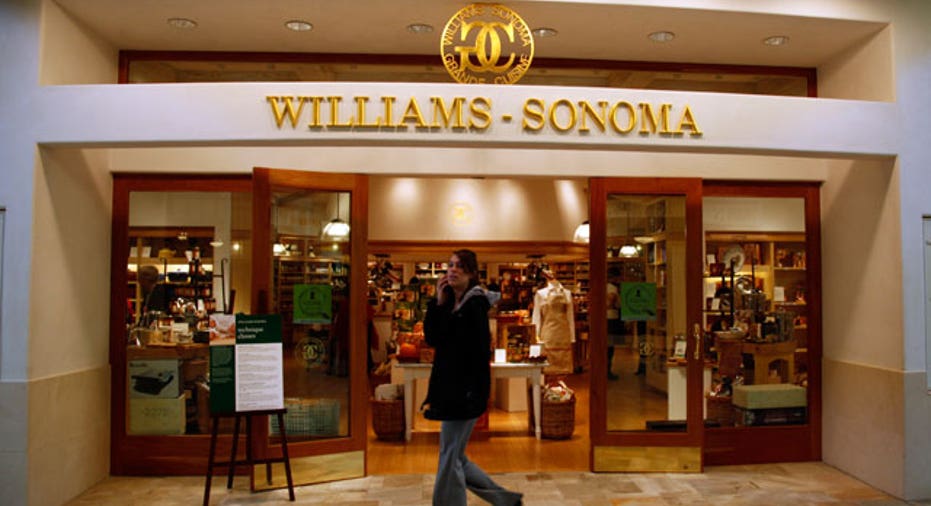 Fueled by e-commerce sales and stronger prices, William-Sonoma (NYSE:WSM) reported on Thursday a 62% jump in first-quarter profit, leading the retailer to lift its fiscal view.
The San Francisco-based specialty retailer of home products posted record net income of $31.6 million, or 29 cents a share, compared with $19.5 million, or 18 cents a share, in the same quarter last year.
Excluding one-time items, the company earned 30 cents a share, ahead of average analyst estimates polled by Thomson Reuters of 28 cents.
Revenue for the operator of stores such as Pottery Barn and West Elm was $771 million, up 7.4% from $718 million a year ago, beating the Street's view of $765.4 million.
Fueling the sales growth was a 9% improvement in stores open at least a year, as well as an "innovative" merchandising strategy and "compelling price points."
"The first quarter was a very strong quarter for the company," William-Sonoma CEO Laura Alber said in a statement.
The company's focus on penetrating e-commerce seemed to pay off with a 21% increase in web revenues.
In light of the performance, the company increased its fiscal guidance to a range of $2.13 to $2.21 a share. Wall Street is expecting earnings of $2.21.