Will Zillow Group Hike Prices 50%?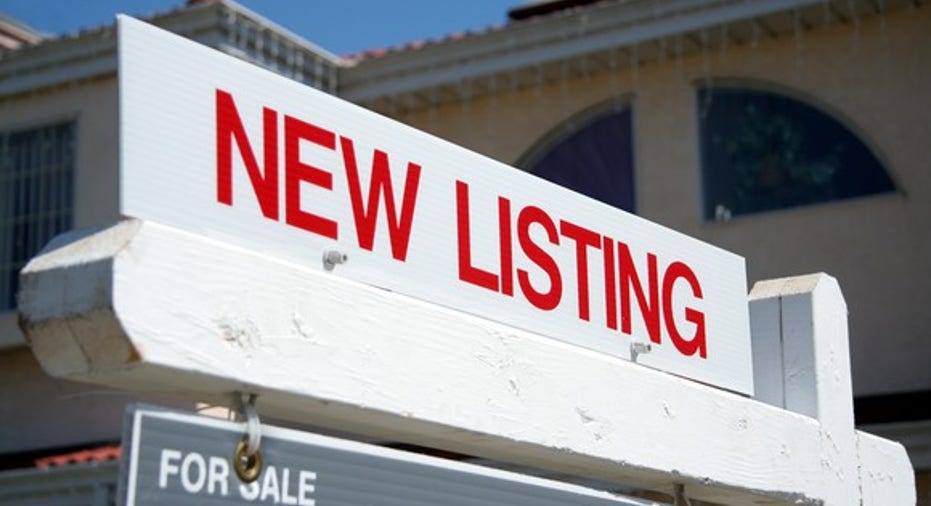 Although up nearly 100% over the past year, Zillow Group (NASDAQ: Z) (NASDAQ: ZG) stock has sat roughly flat for the past six months. Indeed, despite reporting estimate-beating results last week, Zillow shares declined as investors abandoned the stock. They fled, even as Zillow promised to grow its revenue more than 21%, and finally pass the $1 billion mark.
Now, one analyst thinks it's time to stop selling Zillow, and instead turn around, and buy the stock.
This morning, ace market analyst Stifel Nicolausannounced it is upgrading Zillow stock from hold to buy, and assigning the $36 stock a $43 price target. If Stifel is right, this means that new buyers can expect to reap about an 18% profit over the course of the next year.
Here are three things you need to know about the upgrade.
Zillow stock has a new list price for real estate agents. They may not like it, but investors should. Image source: Getty Images.
1. The path to $1 billion
Fellow Fool Steve Symington covered Zillow's earnings last week, and one thing he highlighted in his report is how Zillow plans to earn between $190 million and $210 million in earnings before interest, taxes, depreciation and amortization (EBITDA) on revenue of $1.03 billion to $1.05 billion.
That's a curious number, $1 billion. As another of our Foolish writers, Frank DiPietro, pointed out last week, Zillow derived $602 million out of its $847 million in revenue from just one sales stream: its Premier Agents program. That works out to 71% of revenue, and leaves just $245 million of Zillow's revenue coming from other sources.
Taking a look at this same data, and examining Zillow's $1 billion promise in light of it, Stifel Nicolaus this morning came to a startling conclusion: Zillow has just implemented a 50% price hike.
2. Premier's importance
What is Zillow's Premier Agents program? Frank summarizes it thusly:
So you can see how this program appeals to real estate agents. And now, says Stifel, Zillow is asking these realtors to pay through the nose for the privilege. As explained this morning in a write-up on StreetInsider.com, Stifel has crunched the numbers on Zillow's projected revenue, and believes that "in early February 2017 Zillow implemented an approximately 50% price increase on leads within its Premier Agent program."
Were such a price hike rolled out to all agents currently in the program, Zillow's Premier Agents revenue stream could be expected to balloon to nearly $1 billion -- $901 million to be precise -- all on its own. Even flat growth among other revenue streams could help Zillow to first hit $1 billion in revenue, then quickly exceed it.
3. Believe it or not...
While Stifel believes Zillow's rate increase applies only to "new contracts after the first week of February 2017," and is grandfathering existing agent-customers into old rates, it's entirely possible that the new rates could apply to the majority of agents subscribing to Zillow's Premier Agents service in relatively short order. The reason is churn.
Churn refers to the rate at which a company's existing customers cancel a service, to be replaced by new customers. Zillow doesn't publish its churn rate, but industry insidersestimate that Zillow could be churning through its subscribers at rates as high as 38% per year. At that rate, it wouldn't take long for the entire Premier Agents database to fill up with new customers, paying the new 50%-higher rate. (Alternatively, fear of getting hit with the rate might frighten existing some agents away from canceling their subscriptions, reducing Zillow's marketing costs -- also a good thing for Zillow's business.)
Long story short, if Stifel is right about Zillow's rate increase, then Zillow's $1 billion revenue goal could be not just achievable, but conservative.
Final thing: Is all this enough to make Zillow stock a buy?
All this being said, whether Zillow makes for an attractive investment remains an open question. Although Zillow stock has performed well over the past year, and revenue is growing enormously, the fact remains that Zillow has reported large (and growing) GAAP net losses in each of the past four years. Data from S&P Global Market Intelligence shows the company has also reported negative free cash flow from its business for the past two years.
A 50% influx in new revenue from the Premier Agents program, however, could be just the thing needed to turn Zillow stock profitable again. Last year, Zillow reported operating expenses roughly equal to its revenue, with operating losses of only $63 million. Assuming costs remain roughly equal, and revenue grows by more than $300 million due to higher prices on the Premier Agents program, Zillow could rapidly turn its revenue deficit into an earnings surplus -- and report its first operating profit of the past five years.
If that doesn't add up to a buy argument for Zillow stock, I don't know what would.
10 stocks we like better than Zillow GroupWhen investing geniuses David and Tom Gardner have a stock tip, it can pay to listen. After all, the newsletter they have run for over a decade, Motley Fool Stock Advisor, has tripled the market.*
David and Tom just revealed what they believe are the 10 best stocks for investors to buy right now... and Zillow Group wasn't one of them! That's right -- they think these 10 stocks are even better buys.
Click here to learn about these picks!
*Stock Advisor returns as of February 6, 2017
Rich Smith has no position in any stocks mentioned. The Motley Fool owns shares of and recommends Zillow Group (A shares) and Zillow Group (C shares). The Motley Fool has a disclosure policy.