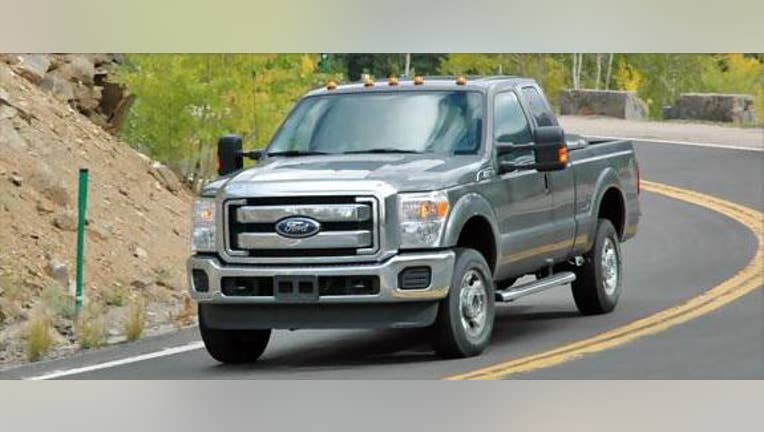 Westport's WiNG Power System powers Ford trucks. Source: Westport Innovations
Having seen Westport Innovations (NASDAQ: WPRT) jump more than 40% in the past month despite low oil prices hitting demand for the natural-gas engines it builds for key partners likeFord Motor Company (NYSE: F), investors were eagerly awaiting the company's fourth-quarter and 2015 results to understand whether the stock could continue to rally. Unfortunately, Westport Innovations has left investors in the lurch by missing earnings estimates and postponing its outlook for 2016 until the completion of its merger with Fuel Systems Solutions (NASDAQ: FSYS) later this month.
The growing uncertainty has raised an important question: Could catalysts like the recent surge in Westport's sales from its joint venture with Cummins (NYSE: CMI) help it turn around, or is the loss-making company on the verge of collapsing? Should you jump in, or dump Westport Innovations stock? Find out the answer in the following slideshow.
Will Westport Innovations Sink or Swim? from
The article Will Westport Innovations Inc. Stock Sink or Swim? originally appeared on Fool.com.
Neha Chamaria has no position in any stocks mentioned. The Motley Fool owns shares of and recommends Cummins and Ford. Try any of our Foolish newsletter services free for 30 days. We Fools may not all hold the same opinions, but we all believe that considering a diverse range of insights makes us better investors. The Motley Fool has a disclosure policy.
Copyright 1995 - 2016 The Motley Fool, LLC. All rights reserved. The Motley Fool has a disclosure policy.