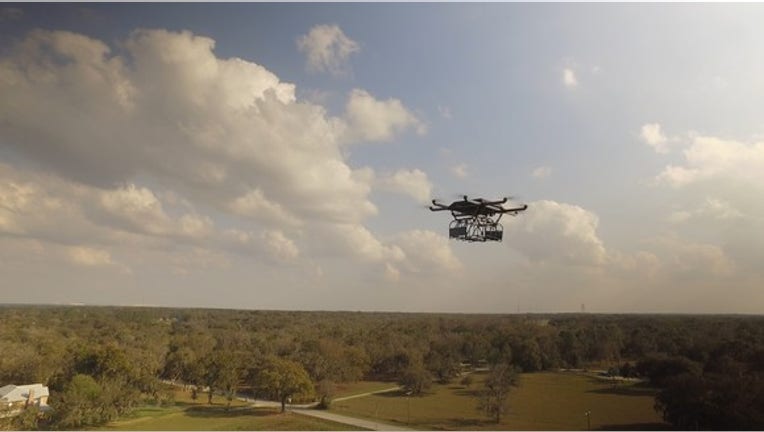 A quick look at the stock price charts of United Parcel Service Inc.(NYSE: UPS) and FedEx Corporation (NYSE: FDX) suggests UPS has had a harder row to hoe in recent years. FedEx has outperformed UPS even though a plethora of operational metrics continue to suggest UPS is the better-run company. Let's look at why, and in the light of UPS's recent updated guidance for 2018-2019, let's see whether UPS can turn things around.
Image source: United Parcel Service.
UPS is a better run company than FedEx
UPS is simply better at generating free cash flow and operating margin, and it has a higher return on capital employed. However, it's the relative movement in these metrics that makes the difference: FedEx has done a relatively better job than UPS in the past year or so, as UPS's metrics have dipped.
FDX Operating Margin (TTM) data by YCharts
Simply put: UPS has had a harder time dealing with surging e-commerce revenue in recent years, and in particular during peak demand periods in the holiday season.
The reason?
Separate vs. integrated networks
Both sets of management have discussed such matters in the past and said a similar thing. For example, back in 2015, when it became clear that FedEx had performed better than UPS during the peak delivery period during the holiday season of 2014, FedEx's then-executive VP, Michael Glenn, was asked about the matter and argued that FedEx's "separate air and ground networks provides us a very unique advantage."
This approach is distinct from UPS's integrated network, and the subject came up on UPS's fourth-quarter earnings call, with its chief operating officer arguing: "[O]ur integrated model generates superior margins and returns. However ... it's more complex to manage when the volume surges or when we see these product mix shifts that we're seeing, unlike any past trends."
Putting these statements together, it seems that UPS's network does indeed continue to generate better returns than FedEx, but UPS is finding it relatively harder to deal with surging e-commerce growth. Moreover, these challenges have caused UPS relatively more problems than FedEx, and that's why FedEx has outperformed.
UPS adjusts
In response to the pressures of e-commerce growth, and to properly seize the opportunity, UPS has taken initiatives that fall into two broad categories:
What UPS CFO Richard Peretz describes as "additional revenue initiatives" so as to better align pricing with UPS's "cost to serve."
Increasing investments in its network to expand capacity and increase efficiency.
The first initiatives include increasing prices, adjusting oversized package surcharges, and broadening the usage of dimensional weight pricing (packages are sold by dimension as well as weight). In fact, UPS and FedEx have taken similar measures in this regard.
Turning to the extra investments,UPS's updated guidance calls for a substantive increase in capital expenditures (6%-7% of revenue, compared with previous guidance for just 4.5%-5%), and this move is likely to negatively affect free-cash flow generation.
Where next for UPS?
The resetting of investor expectations is obviously a disappointment, but sometimes these events can be cathartic. It's been clear for a while that UPS wasn't going to hit the long-term guidance outlined in 2014 and alsothat pressures on capital expenditure were building. However, now management hasformally acknowledged-- in the form of the updated guidance -- that investors may feel more confident about buying into the stock.
It's usually a good idea to hold stock in a company that's under-promising and over-delivering, and it'snever ideal to buy into one that's over-promising but then hasto take guidance down. UPS investors will be hoping that the company is turning from the latter into the former, and if it does so, UPS's stock-price underperformance relative to FedEx could stop soon enough.
10 stocks we like better than United Parcel ServiceWhen investing geniuses David and Tom Gardner have a stock tip, it can pay to listen. After all, the newsletter they have run for over a decade, Motley Fool Stock Advisor, has tripled the market.*
David and Tom just revealed what they believe are the 10 best stocks for investors to buy right now... and United Parcel Service wasn't one of them! That's right -- they think these 10 stocks are even better buys.
Click here to learn about these picks!
*Stock Advisor returns as of February 6, 2017
Lee Samaha has no position in any stocks mentioned. The Motley Fool recommends FedEx and United Parcel Service. The Motley Fool has a disclosure policy.