Will Twitter's Plan to Turn a Profit in 2017 Work?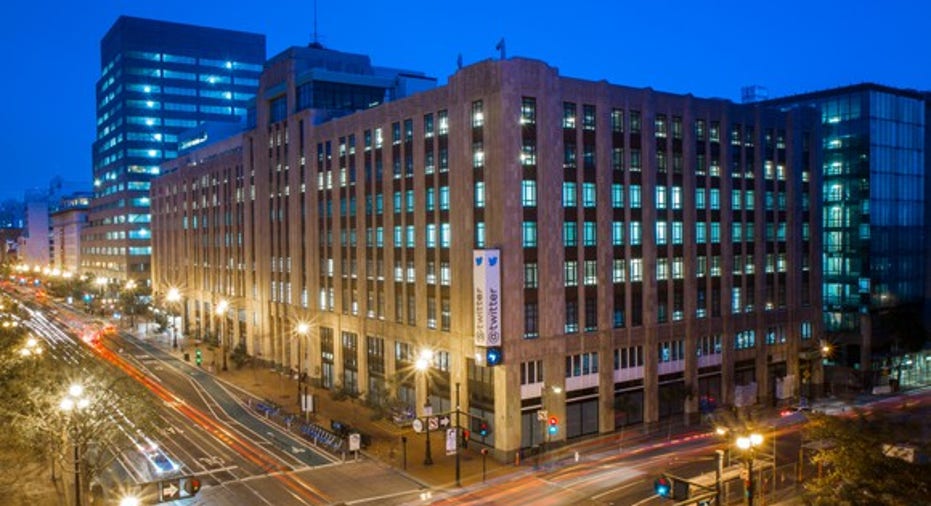 Image source: Twitter. Copyright Aaron Durand (@everydaydude) for Twitter, Inc.
There are two paths to turning an unprofitable business into a profitable one: Increase revenue or cut costs. Failing the former, Twitter (NYSE: TWTR) is now opting for the latter. With the release of its third-quarter earnings results, management announced it's laying off 9% of its global workforce.
The layoffs will primarily affect its sales, partnering, and marketing efforts, according to the company's third-quarter letter to shareholders. Ultimately, Twitter aims to become profitable on a GAAP basis next year.
But will its recent round of layoffs help or hurt Twitter on its path to profitability?
How Twitter got itself in this mess in the first place
Twitter generated $2.2 billion in revenue last year, up 58% year over year. Even as its user growth was slowing, it was still managing to grow revenue, thanks in part to the strength of its soon-to-be-depleted sales team.
Even with that huge amount of revenue and growth, Twitter has been unable to generate an operating profit in its 10-year history. Comparatively,Facebook (NASDAQ: FB) managed to generate not only operating income, but also net income with revenue of just $2 billion in 2010.
This year, Twitter's revenue growth has slowed significantly. It's up 20% through the first nine months of the year, and it improved just 8% in the third quarter. While that growth is outpacing its expenses, the significant slowdown means Twitter needs to cut costs wherever it can.
But it might be looking in the wrong places
Laying off salespeople is one way to cut costs, but it produces an uncertain impact on revenue. Management even explicitly noted in its letter to shareholders that the restructuring "could have an impact on our revenue performance," and it won't provide revenue guidance for the fourth quarter as a result.
Additionally, management decreased its investment in research and development. R&D expenses are down 14% through the first nine months of 2016, after declining 15% last quarter.
Meanwhile, the company's general and administrative expenses continue to climb, rising 17% last quarter. While that line item makes up a much smaller percentage of spending compared to sales or R&D, it could impact revenue.
The sales team is directly responsible for generating revenue for Twitter, and the R&D department is indirectly responsible by improving the product for both users and ad buyers.
It's telling that Facebook has continually ramped up its sales and marketing and R&D spending every year since going public. And while its general and administrative expense increased as well, it didn't keep pace with its spending on sales or R&D.
What it will take to turn a profit
Through the first nine months of 2016, Twitter has already generated an operating loss of $224 million and a net loss of $290 million. But analysts are currently projecting Twitter to grow its revenue just $290 million next year. As such, it will take a significant reduction in costs for Twitter to generate a net profit.
That reduction could stem from the layoffs related to its sales team restructuring and further declines in R&D spending. And Twitter could even manage to stabilize its general and administrative expenses.
But it's also seeing a continual rise in the cost of revenue, and that's going to climb further next year as it invests in content for live events, as it did with the NFL's Thursday Night Football this year. Another big driver of its cost of revenue is expense related to traffic acquisition -- as third-party advertisements account for a growing portion of its revenue. That trend ought to continue next year as well.
There are a lot of questions surrounding Twitter's plan to reach profitability next year. Chief among them is that it's cutting costs from its revenue-generating departments, which will make it difficult to meet analysts' modest revenue growth estimates. Unless it can grow revenue beyond analysts' current expectations, it will struggle to turn a profit in 2017 even with its cost-cutting measures.
10 stocks we like better than Twitter When investing geniuses David and Tom Gardner have a stock tip, it can pay to listen. After all, the newsletter they have run for over a decade, Motley Fool Stock Advisor, has tripled the market.*
David and Tom just revealed what they believe are the ten best stocks for investors to buy right now and Twitter wasn't one of them! That's right -- they think these 10 stocks are even better buys.
Click here to learn about these picks!
*Stock Advisor returns as of November 7, 2016
Adam Levy has no position in any stocks mentioned. The Motley Fool owns shares of and recommends Facebook and Twitter. Try any of our Foolish newsletter services free for 30 days. We Fools may not all hold the same opinions, but we all believe that considering a diverse range of insights makes us better investors. The Motley Fool has a disclosure policy.