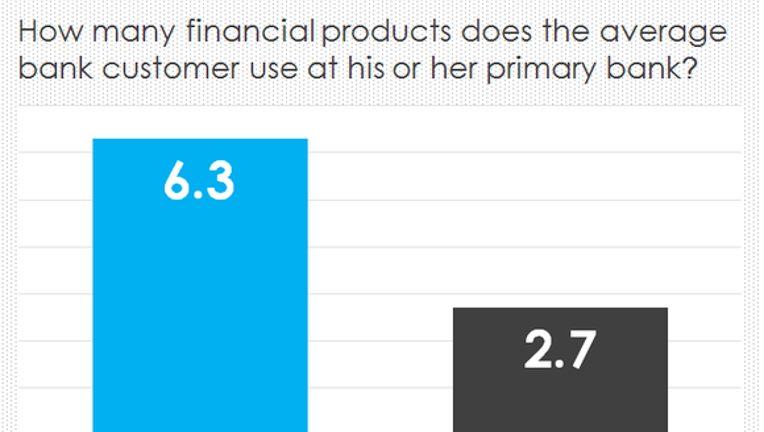 Image source: The Motley Fool.
When it was revealed in September that Wells Fargo (NYSE: WFC) employees were opening fake checking and credit card accounts for customers, it soon became clear that the bank's incentive structure for branch workers was to blame. It's now in the process of fixing this, taking a major step last week by rolling out a new compensation program for its branches.
"This has been a top priority over the past few months and it is a significant step in reinforcing to our retail banking team members what is expected of them, how their actions connect to our business priority of serving our customers and how they'll be rewarded for performance against these expectations," said CEO Tim Sloan on the bank's quarterly conference call with analysts.
There was no way for Wells Fargo to get around doing so, but the question for investors going forward is whether the California-based bank can maintain its edge without aggressively cross-selling financial products to its customers.
Wells Fargo highlighted five aspects of its new compensation program when it reported fourth-quarter earnings last week.
It doesn't include product sales goals.
Compensation will instead be based on "customer service, growth in primary customers, household relationship growth, and risk management."
The new metrics are heavily weighted toward team goals, not individual goals.
Additional monitoring and controls have been put in place to "provide enhanced oversight of sales process."
Periodic reviews are built in to monitor against unintended outcomes.
The big thing to note is the fact that the new compensation program doesn't include product sales goals. This matters because one of Wells Fargo's perceived strengths over the years has been its success at getting its average customer to use at least six of its financial products, compared to less than three at most other banks.
Data source: Wells Fargo, The Wall Street Journal. Chart by author.
You can already see how this decision is impacting Wells Fargo's business. New checking account openings in December fell 40% compared to the same month in 2015. New credit card applications dropped 43%. The story was the same in November.
In the short run, these aren't likely to filter down to Wells Fargo's bottom line. What's more important right now is customer activity -- i.e., how much they're using their existing cards and accounts. Over the long run, however, the decline in new account openings will almost certainly weigh on Wells Fargo's growth.
"Our existing customers have continued to use their accounts and we've seen higher deposit and credit card balances and increased credit and debit card transaction volume which drives near-term revenue," said Sloan. "The decline in the rate of new account openings may impact the pace of future revenue growth, so we'll continue to be transparent regarding those trends."
For current and prospective investors in Wells Fargo, in turn, its decision to eliminate product sales goals and the corresponding impact on the bank's top and bottom lines should be watched closely over the months and quarters ahead.
10 stocks we like better than Wells Fargo When investing geniuses David and Tom Gardner have a stock tip, it can pay to listen. After all, the newsletter they have run for over a decade, Motley Fool Stock Advisor, has tripled the market.*
David and Tom just revealed what they believe are the 10 best stocks for investors to buy right now... and Wells Fargo wasn't one of them! That's right -- they think these 10 stocks are even better buys.
Click here to learn about these picks!
*Stock Advisor returns as of January 4, 2017
John Maxfield owns shares of Wells Fargo. The Motley Fool has no position in any of the stocks mentioned. The Motley Fool has a disclosure policy.