Will This Be the Worst Consumer Goods Stock for 2016?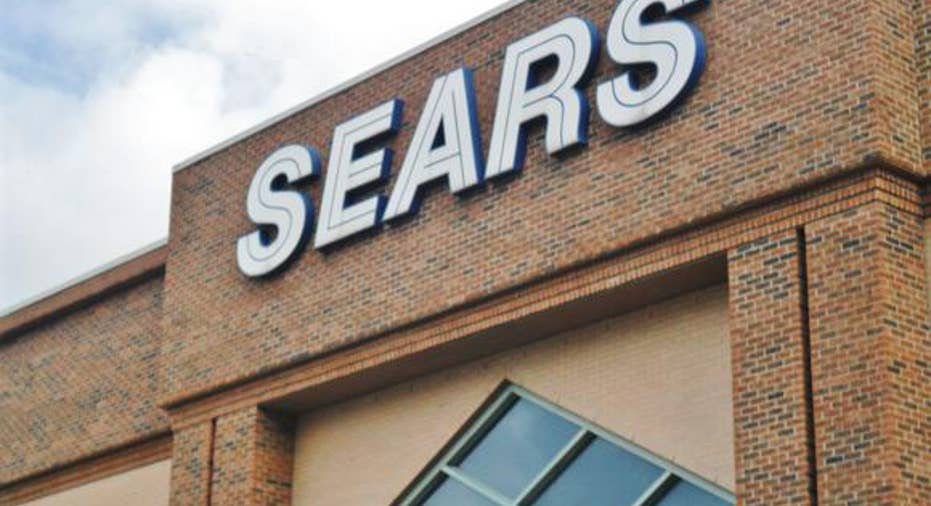 It's been a brutal decade for Sears Holdings , with the stock plummeting 80% over the past 10 years.
Unfortunately, the pain looks likely to continue for Sears and its shareholders as the company continues to pile up huge losses.
SHLD Net Income (Annual) data by YCharts.
These losses have led to a sharp deterioration of Sears' balance sheet, with the besieged retailer's cash reserves plummeting even as the company has sold off multiple subsidiariesand many of its best real estate properties in recent years.
SHLD Cash and Equivalents (Quarterly) data by YCharts.
The problem, simply stated, is that people are shopping far less at Sears' stores than in years past, with comparable-store sales plummeting 10% during the first three quarters of 2015.
Image source: Sears Holdings Q3 Earnings Release Presentation.
Why are Sears' comps suffering so severely? In a word: competition. Sears Holdings is a prime example of a traditional brick-and-mortar retailer that's getting annihilated by the merciless growth of e-commerce. Amazon is a particularly dangerous threat. The online juggernaut offers a value proposition -- including an unmatched selection of goods, low prices, convenient shopping experience, inexpensive and even free shipping, excellent customer service, and a trusted brand -- that Sears simply can't match.
But Sears' problems expand beyond the damage caused by the growth of e-commerce; the company is also having its lunch eaten by its more traditional retail rivals. From Wal-Mart and its famously low prices to Best Buy in electronics and Home Depot in home improvement goods, Sears' competitors have a distinct edge in many of the key areas where Sears operates. Unfortunately, this fierce competition is only intensifying, with Sears once again appearing be one of the biggest losers of the recent -- and all-important -- holiday shopping season.
Danger aheadSears Holdings looks likely to be one of the worst stocks of 2016. Customers are abandoning the company in droves, losses keep piling up, cash reserves are dwindling, and reports of empty stores point to even more trouble ahead. So much so that it appears the company may be on track to disappear completely in the not-too-distant future.
The article Will This Be the Worst Consumer Goods Stock for 2016? originally appeared on Fool.com.
Joe Tenebruso has no position in any stocks mentioned. The Motley Fool owns shares of and recommends Amazon.com. The Motley Fool recommends Home Depot. Try any of our Foolish newsletter services free for 30 days. We Fools may not all hold the same opinions, but we all believe that considering a diverse range of insights makes us better investors. The Motley Fool has a disclosure policy.
Copyright 1995 - 2016 The Motley Fool, LLC. All rights reserved. The Motley Fool has a disclosure policy.