Will This Be a Genius or Foolish Move for Johnson & Johnson?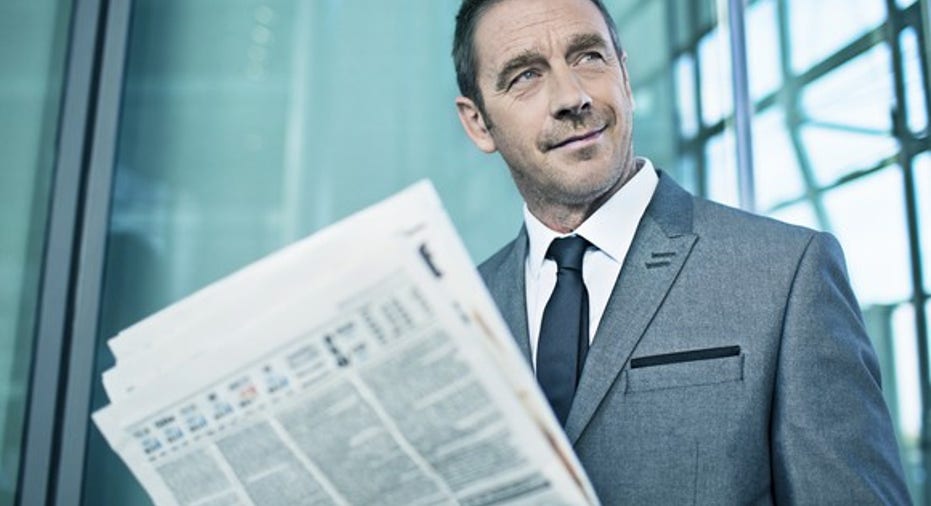 Image source: Johnson & Johnson.
For quite a few investors, healthcare conglomerate Johnson & Johnson (NYSE: JNJ) is a portfolio staple. Johnson & Johnson is comprised of more than 250 different subsidiaries and three primary operating segments -- healthcare products, medical devices, and pharmaceuticals. All of J&J's segments are healthfully profitable and provide an aggregate mix of pricing power, predictability, and growth which makes J&J a company that investors can buy and hold for extended periods of time without worry. It also doesn't hurt that J&J's streak of 54 straight years with annual dividend payout increases is topped by just a handful of companies.
Johnson & Johnson wants a clean slate
But Johnson & Johnson is about to step into unchartered territory -- and no, I'm not talking about the possible buyout of Swiss-based lung drug developer Actelion, which would be an enormous deal for Johnson & Johnson.
As announced this past Tuesday, Jan. 10, Johnson & Johnson plans to disclose the average price increases of its prescription drugs in February. The head of J&J's prescription drug business, Joaquin Duato, told the Associated Press, "We hope that [disclosing average price increases] can create a better understanding of the industry and.... Ultimately improve patient access to medicines."
The idea to disclose its price hikes voluntarily (J&J hasn't caught any heat from the public or lawmakers for its pricing practices) is a step to avoid the pricing practice scandals of its peers. Even though big prescription drug hikes were a thing long before Martin Shkreli and his privately held company Turing Pharmaceuticals drew the ire of the public by hiking the price on recently acquired drug Daraprim by 5,500%, Shkreli's actions are usually viewed as the beginning of a witch hunt for unfair pricing practices among prescription medicines. Since Shkreli was thrown under the bus, numerous other drugs have followed.
Image source: Getty Images.
For instance, Valeant Pharmaceuticals (NYSE: VRX) was scolded by lawmakers on Capitol Hill for acquiring two cardiovascular drugs, Nitropress and Isuprel, in Feb. 2015 and hiking their prices by more than 500% and 200%, respectively. What was noteworthy about these price increases is that Valeant didn't change the formulation or manufacturing process of either drug -- it simply decided to charge a considerably higher price point. Now-former CEO of Valeant J. Michael Pearson testified before Congress and wound up admitting that he and his team made "mistakes" in the way both drugs were priced.
A little more recently, branded and generic drug developer Mylan (NASDAQ: MYL) came under fire for its severe allergic reaction injectable EpiPen. Between 2007 and 2016, the price for a two-pack of EpiPens has increased from a little more than $100 to $609, and it's more than doubled from $265 to $609 over just the past three years, according to The New York Times.
Even Big Pharma isn't immune. According to Morgan Stanleyanalyst David Risinger, Pfizer (NYSE: PFE) hiked its prescription drug prices five times between June 2014 and June 2016 for a cumulative increase of about 52%. These wholesale price increases don't take into account the discounts that are passed along to pharmacy-benefit managers and insurers, but it's clear that Pfizer is passing along price increases that are well above the rate of inflation and wage growth.
Image source: Getty Images.
Is this a smart or terrible move for Johnson & Johnson?
On one hand, Johnson & Johnson being as transparent as possible could be viewed as a positive, especially given that J&J hasn't been targeted by lawmakers or pinpointed by the public for its pricing practices. Being proactive is generally viewed as a positive by Wall Street, and shareholders may feel the same way.
Furthermore, disclosing its price hikes could allow Duato and CEO Alex Gorsky an opportunity to explain to the public why certain drugs merited higher increases than others. The more the public understands the intricacies of drug pricing, the more liable they may be to accept a medical care inflation rate that's higher than the national inflation rate.
However, this could also be a big mistake on J&J's part. To begin with, disclosing its own pricing practices could put pressure on its peers to do the same. While transparency should be a goal of drug developers (and it's certainly something the public would like), other drugmakers may not have the confidence or desire to disclose their pricing practices.
What's more, disclosing its price increase activity in 2016 could mean J&J is forced to rein in its price increases in the near-term. In other words, being transparent could mean that it inadvertently draws the attention of the public, who'll freely call out J&J if they feel the company is raising prescription drug prices without a valid reason. We could even see pharmaceutical pricing power reduced throughout the industry as a result. Considering that pharmaceuticals are J&J's fastest growth engine, and that they account for most of its operating margin, this could prove to be a growth inhibitor.
Image source: Getty Images.
The verdict
If there is a saving grace here, it's that Duato doesn't see any material impact from coming clean on pricing. Duato noted that J&J has been limiting its list price increases to less than 10% for the past several years. Instead, about 70% of J&J's prescription drug growth has come entirely from volume (i.e., selling more medicine).
If my arm were twisted, I'd consider this to be a modestly smart move for Johnson & Johnson. It's already among the most well-respected drug developers out there, and being transparent should only help support that notion. While it is possible that J&J could see some very near-term pricing pressure on its specialty products, the company is certainly diversified and strong enough to survive and thrive.
10 stocks we like better than Johnson and Johnson When investing geniuses David and Tom Gardner have a stock tip, it can pay to listen. After all, the newsletter they have run for over a decade, Motley Fool Stock Advisor, has tripled the market.*
David and Tom just revealed what they believe are the 10 best stocks for investors to buy right now... and Johnson and Johnson wasn't one of them! That's right -- they think these 10 stocks are even better buys.
Click here to learn about these picks!
*Stock Advisor returns as of January 4, 2017
Sean Williamshas no material interest in any companies mentioned in this article. You can follow him on CAPS under the screen nameTMFUltraLong, and check him out on Twitter, where he goes by the handle@TMFUltraLong.The Motley Fool owns shares of and recommends Valeant Pharmaceuticals. It also recommends Johnson and Johnson and Mylan. The Motley Fool has a disclosure policy.