Will Sierra Wireless' Q1 Results Kick-Start Its Comeback?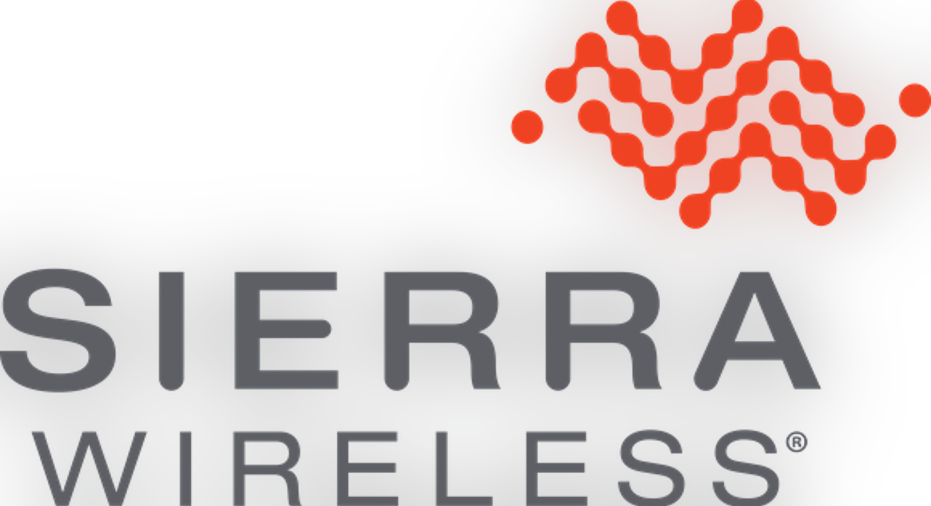 Shares of Sierra Wireless (NASDAQ: SWIR) have been in fine form this year, rising over 60% thanks to a massive stock-price bump after its fourth-quarter results beat Wall Street expectations. However, the Internet of Things (IoT) specialist has lost steam in recent weeks after a downgrade from Raymond James analyst Steven Li.
Downgrading the stock to "market perform" from "outperform," Li believes that Sierra Wireless' recent contract wins are going to putpressure on its margin.But investors shouldn't worry, as the company's cost management is impeccable, and Li himself has boosted his price target on the stock by 27%.
A strong first-quarter earnings report from Sierra on May 4 could boost shares once again. Here's what investors should look for in the company's upcoming report.
Image source: Sierra Wireless.
What the numbers will look like
Wall Street expects $0.16 per share in first-quarter earnings on revenue of $156 million. That result compares favorably with Sierra's year-ago revenue of $142.8 million and earnings of $0.08 per share. Analysts were originally expecting lower numbers from Sierra, but stronger customer demand and focus on margin-accretive products have bumped expectations.
Still, it won't be surprising if the company beats expectations, which are slightly below the midpoint of its own guidance. Sierra had called for first-quarter revenue of between $152 million and $161 million, while it expects earnings of between $0.13 and $0.20 per share.
The company's aggressive focus on bringing down its cost base by reducing contract manufacturing costs and renegotiating intellectual-property licensing could lead to a stronger-than-expected bottom-line performance. In addition, Sierra's warranty costs are coming down because of the declining failure rates of its products, so investors can expect a substantial earnings beat once again.
Gauging the guidance
Sierra Wireless' recently launched products have started gaining traction among customers, leading to impressive gains in its original equipment manufacturer (OEM) solutions business,which climbed 11% last quarter. Now, OEM solutions is the company's biggest business segment, accounting for more than 80% of total revenue, indicating that it will be crucial to the guidance.
The good news is that Sierra has recently launched new connectivity products in this space that potential customers are evaluating. For instance, three of its new gateway products that were released last quarter are undergoing trials at key OEMs for use in low-power, wide-area (LPWA) solutions.
A contract win in this area of the segment could be a big deal for Sierra, as LPWA networks are crucial to the growth of the Internet of Things(IoT), enabling machine-to-machine communication in IoT devices for long periods thanks to low power consumption. Revenue from LPWA technologies is estimated to grow from $970 million in 2018 to $7.5 billion in 2022.
What's more, LPWA technology is just taking off, with the first commercial solutions expected this year, so Sierra Wireless is at the cusp of a multibillion-dollar opportunity that could lead to an impressive guidance.
On the other hand, the enterprise business could be another catalyst for Sierra's guidance, as its recently launched vehicle router is gaining good initial traction at fleet-management customers. This is another nascent market, with IoT-enabled fleet management expected to grow21% a year until 2021.
Sierra Wireless is trying to be at the forefront of key growth markets that could give a nice boost to its revenue. The important thing to note is that technologies such as LPWA and vehicle routing could start gaining critical mass from this year onward, driven by the growing deployment of IoT solutions.
According to analysts, Sierra should guide for $164.6 million in second-quarter revenue, but investors shouldn't be surprised if the guidance turns out to be better, since the company's new products are gaining momentum.
10 stocks we like better than Sierra WirelessWhen investing geniuses David and Tom Gardner have a stock tip, it can pay to listen. After all, the newsletter they have run for over a decade, Motley Fool Stock Advisor, has tripled the market.*
David and Tom just revealed what they believe are the 10 best stocks for investors to buy right now... and Sierra Wireless wasn't one of them! That's right -- they think these 10 stocks are even better buys.
Click here to learn about these picks!
*Stock Advisor returns as of April 3, 2017
Harsh Chauhan has no position in any stocks mentioned. The Motley Fool owns shares of and recommends Sierra Wireless. The Motley Fool has a disclosure policy.