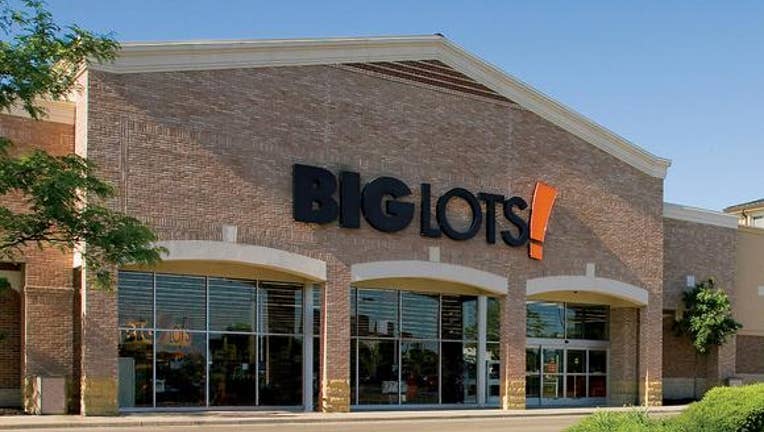 While online shopping has both doomed some retailers and saved others, discount chain Big Lotsdoesn't even sell things on its website (though it does have plans to change that).
Instead, while rivals likeWal-Martinvest tens, if not hundreds, of millions in improving their e-commerce platforms, the closeout specialist has focused on customer experience as delivered by its employees. That strategy has helped the chain, which saw its same-store sales decline in 2012 and 2013, turn things around.
In Q4 2015 the company achieved its eighth straight quarter of comparable store growth with a 0.7% increase. In addition, Big Lots saw a 1.8% same-store sales increase in fiscal 2015, and reported adjusted income from continuing operations of$2.97per diluted share (non-GAAP), representing a 21% increase compared to fiscal 2014.
Those are healthy numbers that show the company has come back strong. But what is most interesting about Big Lots' future prospects may be the one thing itsCEO David Campisi is not worried about -- rising minimum wages.
Big Lots operates large discount stores. Source: Big Lots
Otherretailersare concernedAn improving economy and increasing political pressure have forced a number of companies to increase their wages above mandated minimums. In some cases, where the retailers did not take steps themselves, various municipalities have increased minimum wages.
Wal-Mart is one of the companies that has pre-emptively started paying its lowest-paid employees more. The world's largest retailer raised wages in January, paying all employees hired before Jan. 1, 2016 at least$10 an hour. Newentry-level associates still start at $9 an hour but will move to at least $10 an hour after successfully completing the company's new retail skills and training program. The chain also adjusted its pay higher at other levels of hourly employees bringing its average hourly wage to $13.38.
Unlike Columbus, Ohio-based Big Lots, which does not expect voluntary or forced minimum pay increases to hurt its business, Wal-Mart noted in its Q4 earnings report that expected investments in people (and technology) caused operating income to drop by 11.2% in its fiscal 2016, which closed Jan. 29, 2016. The company expects that pain will to continue to be felt in its fiscal 2017.
"The impact from incremental investments in wages and training in the U.S. is projected to be approximately $0.30 per share for the full year," said the earnings release. "As a result of the timing of wage investments, the company expects the first quarter will be affected somewhat more on a year-over-year basis than in subsequent quarters."
What is Big Lots saying?Campisi said his company has not been affected by national efforts to raise the minimum wage during a recent call with analysts, reportedThe Columbus Dispatch.
"We are not feeling that at all," Campisi said. "We have a lot of long-term associates out there, an amazing team of people that have been with us 10, 15, 20 years that are making way over minimum wage because they've been with us for a long time."
The Big Lots CEO said he believed that his employees were also attracted and retained by the chain's 20% employee discount. It's "a big selling tool for our human-resources team when we recruit," he said, noting the deal "is significantly different" from the discounts offered by competitors.
"I believe the overall package, when you roll it all together, is very compelling," Campisi said.
Retaining employees is keyWhile Wal-Mart is doling out raises to stay ahead of being forced to do so, Big Lots appears to be building a culture where longevity is rewarded. That's a smart play, and one which can also help recruit employees because they see a path not just for advancement, but to earn more money. It makes the chain's starting wages less relevant, because workers looking at the big picture see where they can get to.
Campisi clearly believes that compensating people fairly ultimately saves money, and that happy employees benefit the chain's relationship with its customers. That's a healthier view than Wal-Mart's not-very-well disguised position that paying reasonable wages is an unfortunately necessary drag on earnings.
Ultimately, in addition to helping the chain raise sales, giving regular raises to its employees could save Big Lots money. If the economy continues to improve and employees could earn more money elsewhere, they may be less likely to leave if they have been well-treated all along.
Rising wages won't impair Big Lots turnaround because they have already been priced in, and if they go up further, the chain will simply leverage its even happier workers to grow its business even more. That prediction may sound naive, but for this retailer, that's how it appears to be working.
The article Will Rising Wages Hurt Big Lots' Turnaound? originally appeared on Fool.com.
Daniel Kline has no position in any stocks mentioned. He likes walking around Big Lots but rarely buys much. The Motley Fool recommends Big Lots. Try any of our Foolish newsletter services free for 30 days. We Fools may not all hold the same opinions, but we all believe that considering a diverse range of insights makes us better investors. The Motley Fool has a disclosure policy.
Copyright 1995 - 2016 The Motley Fool, LLC. All rights reserved. The Motley Fool has a disclosure policy.